OUR FIGHT AND YOURS: COVID-19
Like you, we at HazChem are hoping for a swift end to the current pandemic which has disrupted and affected so many Americans, COVID-19.
For us at HazChem, nothing is more important than the health and safety of our clients and their employees, and the health and safety of our own employees.
We opened in 1991 and have not taken a day off since. And now that this horrific virus COVID-19 pandemic has arrived, we at HazChem remain open for business, 24 hours a day, seven days a week. That is our responsibility to you — our friends — and our nation. HazChem is proud to be on the front line fighting this insidious virus.
HazChem remains fully operational. Moreover, we will handle COVID-19 Disinfecting at any time, day or night, weekday or weekend to minimize any disruption for you. The standards we have set in our 30 years of business have always been high. And now, businesses, fire departments, police departments, village halls and other entities are finding that a COVID-19 Disinfecting from HazChem is bringing back what is expected — a safe workplace and the needed peace of mind.
HazChem's COVID-19 Disinfecting consists of intense fogging, spraying and wipe-downs, in accordance with the guidelines set by the CDC, EPA and OSHA. We are NOT using mere household chemicals that some cleaning services are passing off as "professional covid cleanups."
We have been trusted to clean up over 1,000 business spills annually and that's because we have been fast, reliable, effective and AFFORDABLE. Our philosophy at HazChem has always been to remain sensitive to the bottom line of those that choose us again and again, our clients.
And now, during this current pandemic, our commitment to AFFORDABLE pricing remains as strong as ever with our COVID-19 Disinfecting.
We offer no-obligation, free-pricing quotes for your COVID-19 Disinfecting. Please feel free to contact us via phone (630-458-1910) or email (sales@hazchem.com).
During this difficult time, HazChem remains committed to you. We are ready to help.
Sincerely,
Alan Shapiro
President, HazChem Environmental Corp.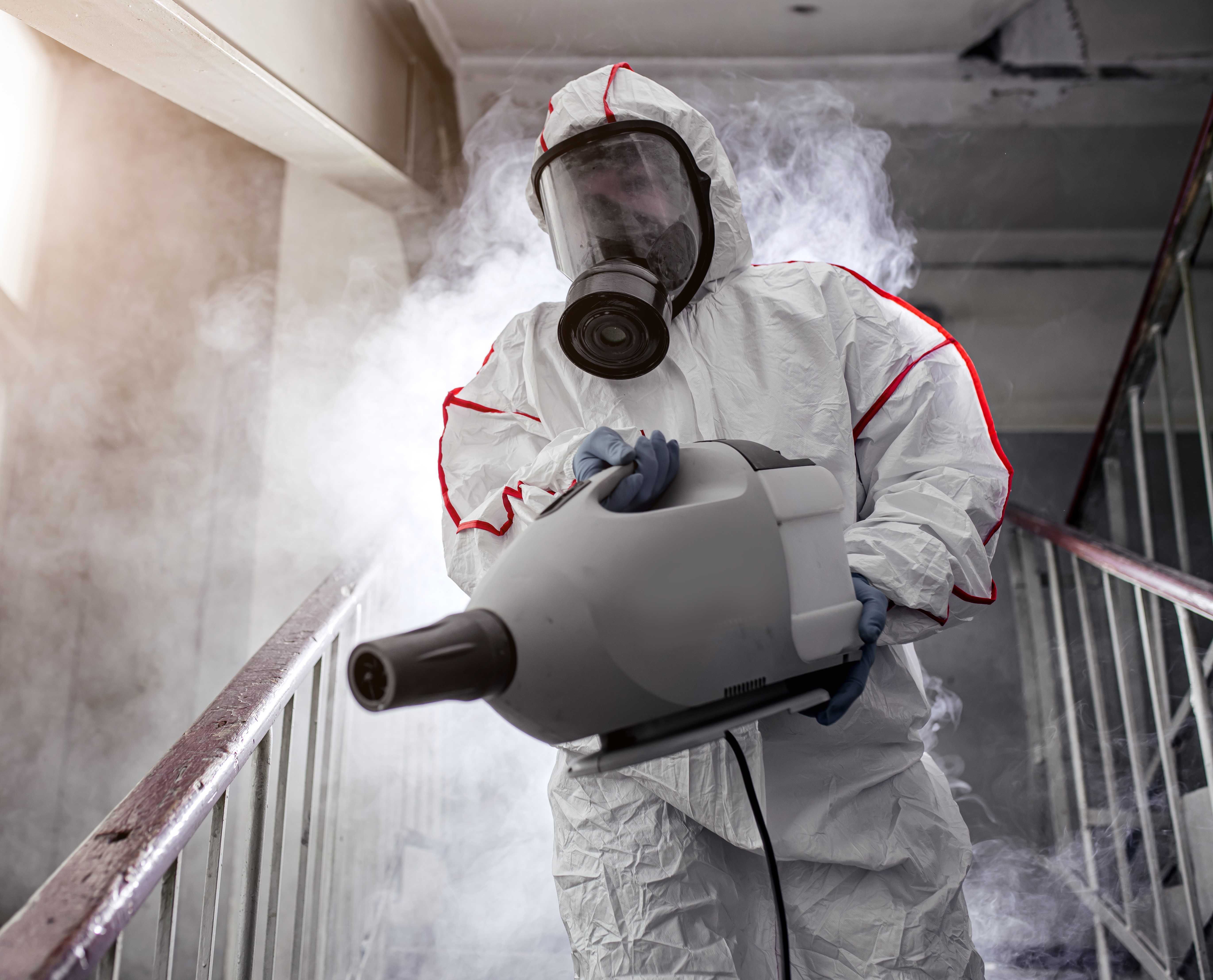 * For PEACE OF MIND, for YOUR SAFETY: Do what Chicagoland Fire Departments, Police Departments and successful businesses have done: CALL HAZCHEM. And we will arrange to have our own HAZCHEM PROFESSIONAL CORONAVIRUS (COVID-19) DISINFECTANT AND DECONTAMINATION CLEANING TEAM do the essential work of a full, comprehensive and effective deep-cleaning, decontamination and disinfection job.
* CALL HAZCHEM. We'll make sure you have done everything in your power to keep your work spaces safe. Of course we follow the methods of preparation and cleaning prescribed by the CDC, EPA and OSHA.
* PROFESSIONAL FOGGING OPERATION. The precise way HazChem's team conducts our FOGGING OPERATION allows us to handle your COVID-19 Cleanup much faster than others, and that saves you money.
* LET US HELP YOU!  Call 630-458-1910 and you can call us at any time you'd like, 24 hours a day.
* HAZCHEM is ready to help YOU. We are problem solvers.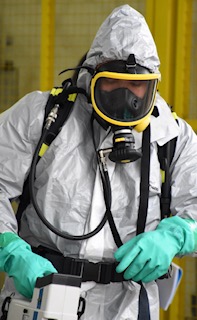 While HazChem follows protocol promulgated by the Centers for Disease Control and Prevention, to this date, no testing exists to ensure total elimination of the coronavirus. HazChem guarantees its cleaning protocol curbs the threat and spread of coronavirus, however we cannot guarantee, with 100 percent certainty, the total eradication of it.