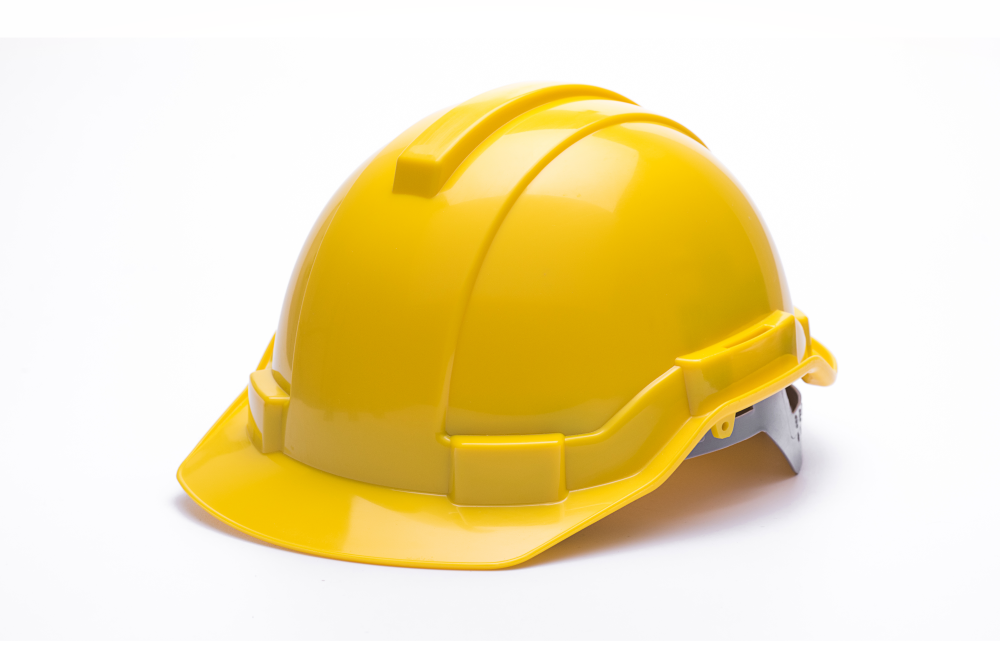 DO I NEED TO WEAR A SAFETY HELMET WHILE WORKING IN MY HOME? 7 TIPS
When in doubt, don't go without. Let that be your guiding rule. Wearing a safety helmet could help prevent a life-altering injury, and perhaps save your life.
If you are working at a construction site, you have no choice: You must wear a safety helmet. OSHA (Occupational Safety & Health Administration) makes the rules, and its rule on safety helmets is quite clear: A hard-hat safety helmet is REQUIRED. OSHA understands how valuable donning a safety helmet is. So keep that rule under consideration when you are working at home.
Here are conditions by OSHA which say you must wear a safety helmet:
*If objects may fall from overhead and potentially strike employees
*If there are stationary fixtures, such as beams and pipes, on which employees may bump their heads
*If electrical hazards exist and accidental head contact is a risk
So, if you are working at home, why not be on the cautious side?
If you are working in your garage, can objects fall from overhead? If you are working in your backyard, in your garage and/or on your automobile, are there any stationary fixtures which may cause you to bump your head? Do any electrical hazards exist while you are working at your home?
If you answered "Yes" to any of these questions, please wear a safety helmet.
4. What about the kitchen or bathroom? If you are working in an area with a slippery surface or a floor can become slippery, wear a safety helmet. Wearing a safety helmet while working in any type of liquid base may help ensure protection from a severe head injury that can occur due to falls and trips.
"A safety helmet can save your life," said Bill Holt, a former 25-year Chicagoland fireman. "Why take a chance? Safety should be stressed every time you do perform labor, no matter where you are at."
Holt now works in management at HazChem Environmental Corporation in Addison, IL., (hazchem.com) which handles the disposal of hazardous and non-hazardous waste.
Yes, a hard-hat safety helmet costs money. A top-of-the-line safety helmet can cost hundreds of dollars. But for around $20 you can find an effective hard-hat, too. There are many sites on the web which will allow for this quick and easy purchase.
6. Another rule, and we repeat a prior rule: When in doubt, why go without? Would you like to spend a small amount of money now to purchase a hardhat, safety helmet, perhaps $20 or $200, so you can be safe while performing your in-home project? Or would you like to spend a lot (hundreds of thousands of dollars) after suffering a head injury on hospital bills and physical therapy bills to aid in your recovery? Or, worse, have your family pay a funeral home thousands and thousands of dollars for your funeral because of a death caused due to head injury.
7. What if I am in my backyard, working outside and there is plenty of grass to protect me if I fall? Here is the better question to ask and then answer: Would you trust your safety and/or your life to blades of grass or a hard-hat safety helmet?
Yes, your backyard full of grass might make for a softer fall than the hard floor inside your home. But a fall on grass is still a fall to the ground. Remember that it takes, on average, far less than 15 seconds to secure your hard-hat safety helmet into place. SAFETY! SAFETY! SAFETY! Keep thinking about your own personal safety and let that be your guide.
The answer then will be to always practice safety; and solid-safety precautions involve working with a hard-hat safety helmet on your head while working at your home.
This guide is presented by HazChem Environmental Corporation (hazchem.com)