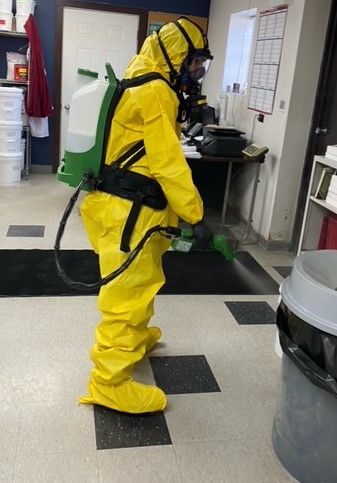 If you have concerns about your place of business being affected by Coronavirus, HazChem can help.
HazChem, in compliance with all EPA, OSHA, CDC, Federal and State guidelines, will handle the disinfecting and decontaminating work to bring back peace of mind to your workplace.
We are available 24 hours a day. We can send one of our fully trained hazmat crews to your facility immediately or, if you prefer, schedule a convenient time for us to arrive.
Call 630-458-1910