INDUSTRIAL RECYCLING SERVICES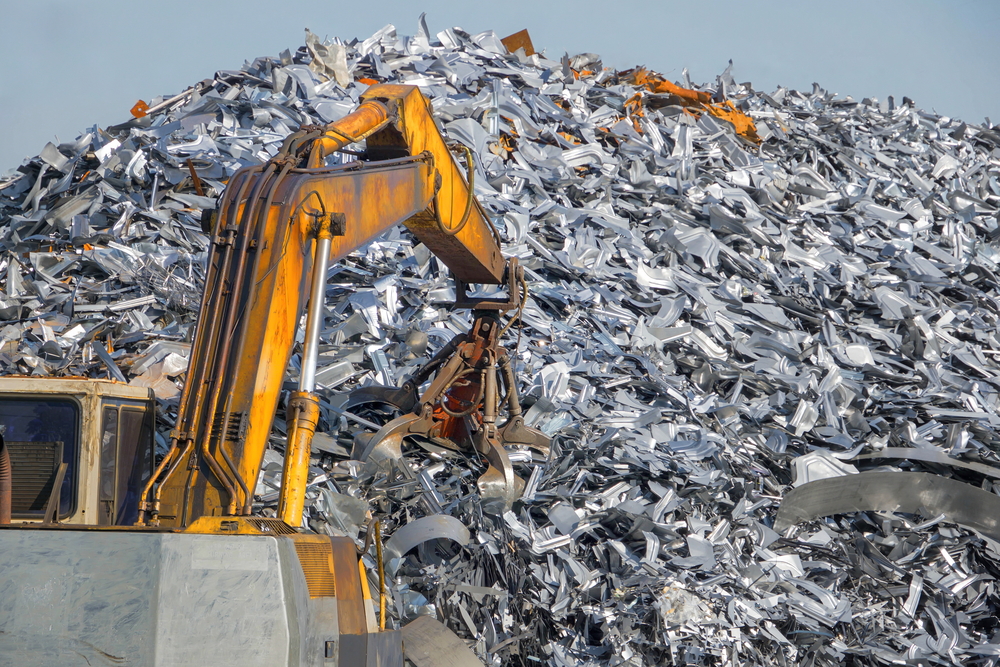 Trusted Commercial Recycling
HazChem Environmental has been providing industrial recycling and commercial recycling services for over 30 years. We understand that sending recyclables to landfill adversely affects both the environment as well as your financial bottom line. Our mission is to partner with industrial and commercial facilities and offices to minimize waste disposal into landfills and maximize the value of your recyclables. Our staff collaborates with your organization or facility to ensure you receive the best value for all of your recyclable materials. We handle all types of recyclable material, from hazardous waste recycling, metal recycling, pallet recycling and electronics recycling to recycling scrap ammo.
Our process is to review the current waste streams at your business or facility and assess where we can provide more value through recycling. HazChem Environmental collaborates with organizations to develop a business recycling program tailored specifically to their objectives and values. From over 30 years experience in the commercial recycling and industrial recycling industry, we are able to provide prompt payments and great returns for your recycled materials.
As one of the leading providers of commercial and industrial recycling services, we simplify the recycling process for high-volume clients by offering a single point of contact for all recycling needs. All of your recyclable materials are able to be hauled in one trailer – there is no need for you to sort through products or deal with multiple recycling partners for different materials. We own and operate our own fleet of trucks/trailers, ensuring you availability for scheduled recycling and pick up services, as well as for emergency recycling services. Our flexible and dependable recycling pick ups allow you the peace of mind that you will always be able to move your recyclable materials out of your office or facility quickly and easily.
Responsible Recycling: Reduce Reliance on Landfills
Adding value and convenience for your business or commercial facility, each truckload is sorted and valued in our recycling center using scales certified by the state of Illinois ensuring accurate weight-based valuation. This means you don't have to sort your load yourself, and our measurements are the most accurate possible.
At HazChem, we provide commercial and business recycling programs that are designed to help your business reduce its reliance on landfills, creating a more efficient and clean production process.
We take pride in offering cost-effective and eco-friendly recycling programs. This includes paper recycling, metal recycling, corrugated cardboard recycling, pallet recycling, electronics recycling, and plastic recycling. We also offer  scrap metal recycling,  aluminum recycling, copper recycling, tire recycling and  e waste recycling. Our recycling services are specifically tailored to suit the needs of your corporation or commercial facility.
Paper Recycling & Pickup
HazChem Environmental provides affordable, efficient, and environmentally friendly paper recycling and pick up services for commercial and industrial facilities and offices. Our staff collaborates with you to design a paper recycling program that aligns with the objectives, goals, and values of your organization. We will ship a material mill to large organizations that utilize large volumes of paper to ensure optimal revenue. HazChem Environmental will structure a paper recycling pick up schedule that aligns with your standard business operating schedule.
Corrugated Cardboard Recycling & Pickup
Whether your company generates ten shiploads of recyclables a day or only one compactor box a month, HazChem can create a personalized corrugated cardboard recycling and collection program to fit your specific business needs. From small companies to large commercial facilities, we offer professional corrugated cardboard recycling services and pick up services at very competitive rates. By streamlining your cardboard recycling, we help boost your organization's efficiency and safety while offering friendly customer support and timely payments.
Paper Shredding & Recycling
Our commercial and office paper shredding services are structured to enhance the recycling profits of your organization. HazChem Environmental offers affordable and customized paper shredding and recycling services that align with the concerns, values, and standards of your organization. We collaborate with businesses to design a paper shredding program that will minimize their impact on the environment. Our document shredding and recycling services will boost the efficiency of your organization without impacting the security of your data and clients.
Pallet Recycling & Pickup
HazChem Environmental is a leading wood and plastic pallet recycler in the Chicago area and northern Illinois. We provide tailored, customer driven pallet recycling solutions for any commercial, industrial or shipping organization with pallet recycling or pallet pickup needs. We will work with your company to create a unique recycling program that will fit your specific business requirements.
We tailor our collection of industrial recycling and commercial recycling services directly to your needs. If you routinely produce high-volumes of recyclables, we can ensure you have a trailer on-site to remove your products – keeping your facility or office safe and clean. If you prefer, we can provide regularly scheduled pick-ups. In extreme situations, we can also provide you with emergency pick-up services.
Plastic Recycling
We offer resourceful and environmentally friendly plastic recycling services for industrial and commercial facilities. The objective of this recycling program is to decrease the amount of plastic and waste products in landfills.
We provide recycling services for numerous different types of plastics, including: PVC pipe recycling, high-density polyethylene recycling, PET recycling, polystyrene recycling, and low-density polyethylene and polypropylene recycling.
Working closely with your facility, we develop customized plastic recycling solutions to significantly decrease your carbon footprint.
Promoting a Sustainable Future
Industrial recycling services play a crucial role in safeguarding the environment while offering substantial economic benefits to businesses. By reducing the consumption of raw materials, recycling effectively minimizes pollution and lowers the energy required for material extraction and utilization. Additionally, reusing materials leads to a reduction in waste volume, alleviating the burden of waste treatment and disposal.

Environmental Benefits of Recycling
The positive impact of recycling on the environment is undeniable. By implementing recycling practices, companies contribute to the conservation of natural resources and a decrease in harmful emissions. This not only helps combat environmental degradation but also fosters a cleaner and healthier planet for future generations.
Economic Advantages
Apart from the obvious environmental benefits, industrial recycling services can also prove to be economically advantageous for businesses. The Environmental Protection Agency (EPA) offers regulatory relief for various recycling activities, thereby reducing compliance costs for companies. Recycling and reusing materials can also lead to overall cost reduction, as recycled materials can be effectively combined with newly extracted ones, reducing the need for large quantities of raw resources.

Steps in Industrial Waste Recycling
Per the EPA, efficient recycling of industrial hazardous waste involves several key steps:

Determination: The initial step is to ascertain whether the material qualifies as solid waste as defined by the

Resource Conservation and Recovery Act (RCRA)

. Subsequently, it is essential to establish whether the waste is hazardous or nonhazardous.

Consideration: Employing cost-accounting methods can help estimate the environmental benefits of adopting pollution prevention and recycling practices.

Selection: Choosing a reliable company that specializes in industrial recycling services is crucial. Trustworthy partners ensure that hazardous and nonhazardous materials are recycled responsibly and in adherence to regulations.

Confirmation: After selecting a recycling company, it is vital to verify that the materials will be recycled legitimately according to EPA guidelines. Compliance with

Title 40 CFR

section 260.43 defines EPA legitimate recycling.

Tracking/Monitoring: Continuous monitoring and reporting of recycling efforts are essential to track and assess recycling success. It can also provide public relations benefits for your organization.
Types of Industrial Recycling Services Offered
HazChem Environmental excels in providing a wide range of industrial recycling services, including:
Metal recycling

Electronics recycling

Corrugated cardboard recycling

Electronics recycling

Glass recycling

Plastics recycling

Pallet recycling                                            

Can recycling

Tire recycling

Aluminum recycling

Copper recycling

Concrete recycling

Glycerin,fat and grease recycling

Aerosol recycling

Alcohol and solvent recycling

Appliance recycling

Oil recycling

Chemical recycling

Paper recycling

Battery recycling

Food recycling

Recycling scrap ammo
Partner with HazChem Environmental for Industrial Recycling
If your business requires industrial recycling services or commercial recycling services, look no further than HazChem Environmental. Our team of waste management experts offers fast and free quotations, helping your company embrace sustainable practices while contributing to a cleaner, greener future. Contact us today to initiate a positive change for the environment and your business. Together, let's make a difference!
Contact us today to start your free waste stream assessment at 630-458-1910. Please visit our page on Hazardous Waste if you have questions about your recycling.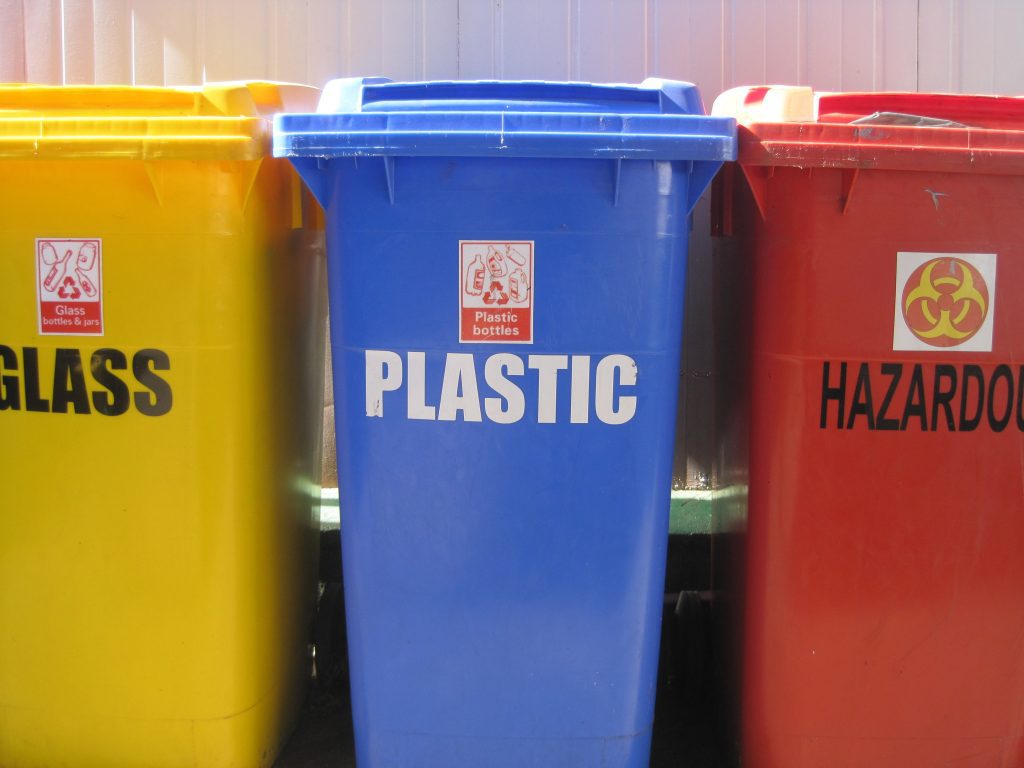 SUPER-FAST

 

60-Minute Response Time
We understand the urgent and critical nature of your call for service. Our Emergency Rapid Response Teams are ready, willing and able to respond quickly to remedy your emergency situation. Our Emergency Response Vehicles are pre-loaded with 90% of the equipment needed for any emergency situation. The final 10% will be added for your particular needs. This advance preparation enables us to deploy a Team within 60 minutes or less from our facility. Based upon our clients' feedback, this is far better than the typical response time from most of our competitors. Their response is usually measured in multiple hours, and sometimes days or even weeks. Our Team is always ready to deploy, 24 hours a day, 365 days per year, rain or shine, including holidays. We do not rely on automated answering systems for our main phone line (630) 458-1910. Instead, we guarantee that a live person will answer your call, regardless of whether it is a weekend, holiday, or any other day.
View other HazChem Services.

Compliant. Responsive. Safe.
 Call 630-458-1910 for immediate assistance. Open 24/7/365
For a FREE, no-obligation quote, click the button below