ENVIRONMENTAL SAFETY TRAINING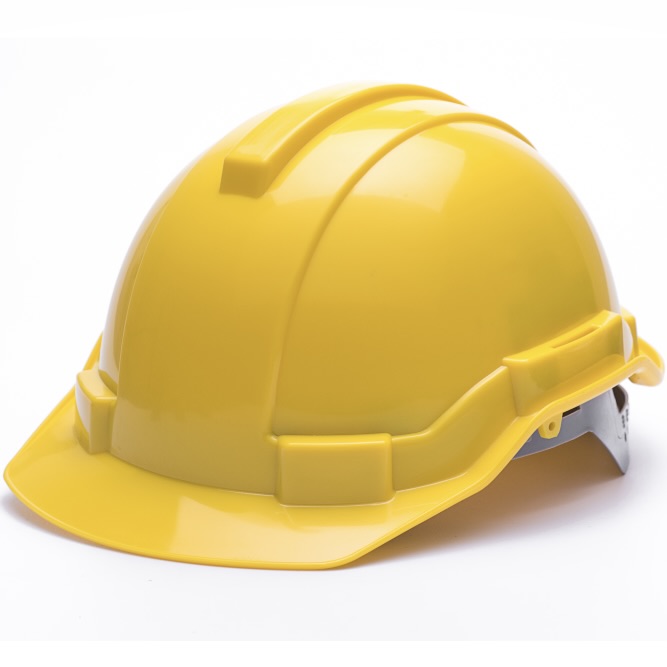 Environmental and Safety Training Courses
Training. Compliance. Safety. HazChem offers a wide range of Environmental and Safety Training courses. This includes OSHA Safety Training, DOT Hazardous Material Transportation Training, HAZWOPER Training and more.  These courses will help educate your personnel to handle spills, hazardous and chemical emergencies, hazardous waste transportation protocols, and much more. The following is a list of standard environmental and safety training courses offered by HazChem's experts:
OSHA Safety Training :
40-hour HAZWOPER (40-hour class with 8-hour refresher class available)
Learn how to identify and properly manage the dangers associated with responding to and cleaning up of hazardous materials. This Osha Safety Training includes:
How to select personal protection equipment (PPE)
How to put an emergency response plan into action
Right-to-know, MSDS and confined space entry
All training materials, manuals, video, tutoring and testing.
2-hour ASBESTOS AWARENESS TRAINING 29 CFR.1915.1001(K)(9)
Learn proper procedures, knowledge, awareness and containment of asbestos. This includes:
Overview of emergency response regulations
Overview of effects on body (and asbestos-related diseases), exposure and characteristics
Annual class for EPA awareness training primarily for those, such as drivers or maintenance crews, who work near asbestos or where asbestos is stored.
 DOT Hazardous Material Transportation Training
The DOT Hazardous Material Transportation training meets the requirements for all personnel who handle, ship and transport any hazardous materials. Required every three years, this is a mandated program for all employees who interact with the transportation of any hazardous materials. This includes:
Fundamentals of shipping hazardous materials
Classifying hazardous materials, selecting proper packaging, marking/labeling containers and preparing required shipping documents.
 Hazard Communication Standard Training
Employees who are exposed to any kind of hazardous chemicals or who work with or near hazardous chemicals must be trained within 30 days of their hire date. This course ensures that employees know the hazards and identities of the chemicals they are exposed to when working. Topics covered include:
Methods and observations used to detect chemicals
Physical and health hazards of chemicals
The elements of HazCom Standard Safety Program
Employee protective measures chemical and container warning labels
Definitions and explanations of MSDS Material Safety Data Sheet
Basic rules for safe chemical use.
 OSHA Bloodborne Pathogen Standard
Introduces the different types of bloodborne pathogens, transmission routes and preventive strategies including procedures to follow in case of exposure. Intended for employees who have the potential to be exposed to blood or other potentially infectious materials.
 Fire Safety Consulting/Fire Safety Training
The goal of this class is to improve the overall fire safety of your business; includes a walk-through of your facility, a review of your company plans and recommendations for fire safety improvement. General fire safety topics include decreasing risk of loss from fire and what to do if a fire does occur. Consulting time varies depending upon the size and complexity of the company; general fire safety class time is about 1-2 hours.
CPR/AED Training
Learn to provide the first aid basics necessary for practical application in dealing with injuries and medical emergencies. CPR and Automatic External Defibrillation (AED) training uses the American Heart Association curriculum to teach groups of employees basic life support, including:
Recognizing cardiac arrest or other emergencies
Providing CPR (rescue breathing and chest compressions) if necessary
Using an AED if one is available
Continuing to give care until EMS arrives
First Aid class time is approximately 3 hours; CPR class time is about 2 hours; supplemental AED training is an additional 30 minutes. AHA card valid for two years.
Contact HazChem Environmental for any Environmental and Safety training courses, OSHA Safety Training, DOT Hazardous Material Transportation Training. Call us at 630-458-1910, or contact us via email at sales@hazchem.com
SUPER-FAST 60-Minute Response Time 
We understand the urgent and critical nature of your call for service. Our Emergency Rapid Response Teams are ready, willing and able to respond quickly to remedy your emergency situation. Our Emergency Response Vehicles are pre-loaded with 90% of the equipment needed for any emergency situation. The final 10% will be added for your particular needs. This advance preparation enables us to deploy a Team within 60 minutes or less from our facility. Based upon our clients' feedback, this is far better than the typical response time from most of our competitors. Their response is usually measured in multiple hours, and sometimes days or even weeks. Our Team is always ready to deploy, 24 hours a day, 365 days per year, rain or shine, including holidays. We do not rely on automated answering systems for our main phone line (630) 458-1910. Instead, we guarantee that a live person will answer your call, regardless of whether it is a weekend, holiday, or any other day.
 We are always open: Call (630) 458-1910 for IMMEDIATE ASSISTANCE.
View other available services provided by HazChem.

Compliant. Responsive. Safe.
 Call 630-458-1910 for immediate assistance. Open 24/7/365
For a FREE, no-obligation quote, click the button below