COMMERCIAL PLASTICS RECYCLING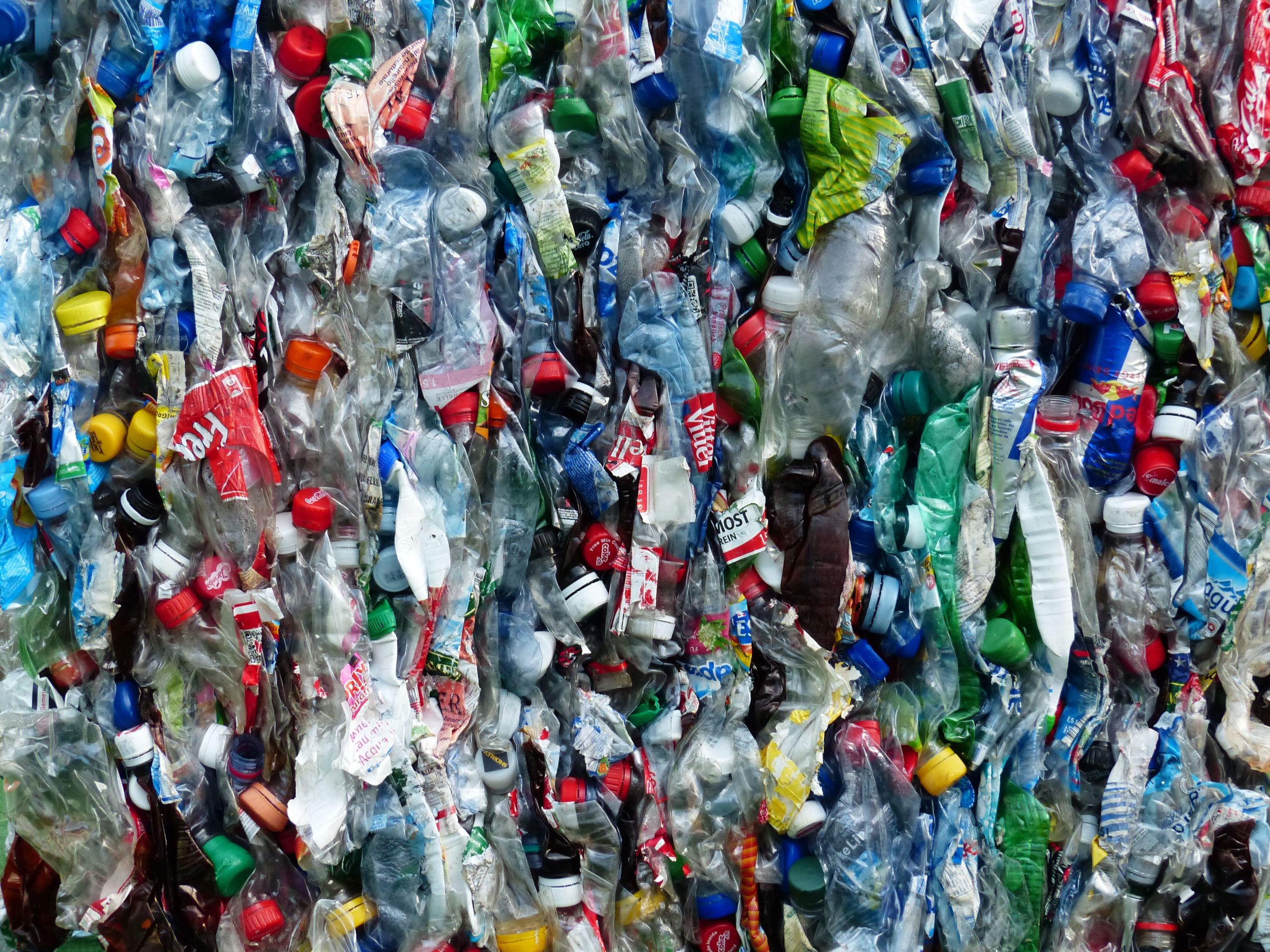 Our goal is to reduce the amount of plastic waste in landfills by picking up commercial plastics recycling. Plastic has become as ubiquitous as paper, accumulating rapidly in facilities and incurring collection costs. Given that plastic is petroleum-based, its deposition in landfills depletes natural resources and hinders sustainability endeavors. HazChem will collaborate with you to identify the most efficient approaches to manage your commercial plastic recycling waste. With our expertise, our primary objective is to enhance efficiency of your facilities and minimize the contribution of plastic waste to landfills by promoting commercial recycling. You may combine pickups for industrial plastic recycling with other disposal services HazChem provides to save costs and streamline pickups and dock schedules. We also recycle pallets, cardboard and paper to name a few of our commercial recycling services
Recycled plastic refers to discarded plastic material that has undergone collection and processing, rendering it suitable for reuse instead of disposal. This practice contributes to a reduction in waste accumulation in oceans and landfills, while concurrently diminishing the necessity to produce fresh plastic. It's important to note that the manufacturing of new or "virgin" plastic can have detrimental environmental impacts.
 We can all benefit from recycling plastic and using recycled items. Commercial plastics recycling plays a huge role in reducing landfills.
Here is just a short list of some of the Items that are being made from recycled plastic.
| | |
| --- | --- |
| | |
| | |
| | |
| | Automotive Parts and Traffic Cones |
| Diapers, Backpacks and Toys | |
| | |
Types of Common Commercial Plastics Recycled:
HazChem has over 30 years of environmental expertise in commercial recycling. Below is a list of types of pickups for industrial recycling of plastics:
Plastic Bottles
Plastic Buckets
Plastic Caps
Plastic Jugs
Plastic Pails
PVC Scraps
LGPE Bags
Super Sacks
Plastic Strapping
Plastic Pallets
Purge Plastic Material
Used Plastic Packaging
Plastic Scrap
HazChem offers top-tier customer service through versatile industrial plastic recycling solutions. Our services encompass the purchase of recycled plastic in Chicago, greater Chicagoland, and Norther Illinois, where we accept both partial and full loads of scrap plastic, used plastic, and post-industrial plastic. Our team is prepared to tailor a commercial plastics recycling program precisely aligned with your specific requirements. 
Recycling Grades for Industrial Plastic Recycling:
Should you have an alternative plastic grade you wish to recycle, and it's not included in the list below, we encourage you to call us: 630-458-1910.  PET/PETE and HDPE coded products make up about 96% of all plastic bottles and Containers in the USA. These are the most commonly recycled plastics.
What do Plastic Recycle Numbers Mean?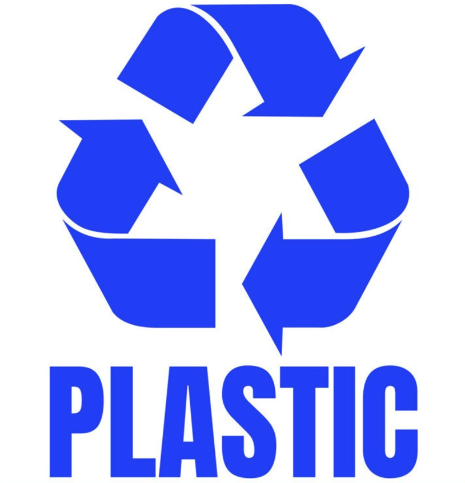 Recycle # in triangle
Commonly Found in these products
Notes
Often Recycled into these products

#1

PETE OR PET

Polyethylene terephthalate

Microwavable food trays; soft drink, water & beer bottles, salad dressing bottles
Hard to clean, avoid reusing due to bacteria and flavor absorption- OK to recycle
Carpet furniture, containers and fleece

#2

 HDPE

High density polyethylene

Industrial Drums, Cleaning Solution Containers, Milk Jugs, Shampoo Bottles, Yogurt Tubs
Transmits no known chemicals to food, OK to recycle
Detergent bottles, floor tiles, fencing, pens

#3

 V or PVC

(Vinyl)

Cooking oil bottles, clear food packages, mouthwash bottles
May contain phalates that interfere with hormonal development. Avoid reusing especially for food or children's use.
Automotive mudflaps, roadway gutters, cables, paneling

#4

 LDPE

Low Density polyethylene

Shopping bags, carpet, furniture, clothing, shrink wrap, dry cleaning bags
Transmits no known chemicals into food, but tough to recycle. Safe to repurpose.
Envelopes, lumber, floor tiles and garbage can liners

#5

PP

Polypropylene

Ketchup, margarine and yogurt containers, medicine bottles, straws, cereal bags, chip bags
Transmits no known chemicals into food. Many recyclers do not accept it
Brooms, ice scraper brushes, rakes, and battery cables

#6

PS

Polystyrene

Some cups and plates (disposable), restaurant to go containers, egg cartons, packing peanuts
May leach styrene, a possible human carcinogen into food, avoid reuse. Not generally acceptable for recycling. Accounts for 35% of US Landfill material. Avoid using it.
Foam packaging, insulation, electrical switchplates, rulers

#7

Other

Miscellaneous Polycarbonate, BPA and others

Bigger water jugs, some food packaging, nylon
Contains bisphenol A , linked to heart disease and abesity. Assume this cannot be recycled, as is associated as an endocrine disruptor.
Often used in custom made products.
Transporting Recycled Plastic Materials
Our approach to material collection prioritizes efficiency and maximum flexibility. We make it a point to honor our clients' specific requirements, encompassing factors such as available floorspace, dock space, equipment, and labor. Our recycling programs are finely tuned to accommodate the unique conditions of each client. Upon successful collection of your waste, there are multiple options available for transporting the plastic waste to a recycling facility. HazChem maintains a dedicated fleet of transport trucks to handle this task for you safely and quickly.
Help the Environment with Commercial Recycling
You can reduce your use of plastic in everyday life from opting for products made from recycled plastic to reducing the amount of single-use items you buy (or even better yet, using reusable options).  There are plenty of easy things you can do to help make a difference. We all have a role to play in reducing the amount of plastic waste we produce, and every little bit counts. If your company has plastic waste, please consider industrial plastic recycling when you can. If we all do our part and work together, we can keep our planet healthier! Hazchem offers Industrial recycling for Pallets ,  corrugated cardboard , and Paper  as well as plastics and other industrial waste disposal services, both hazardous and Non- Hazardous.

Compliant. Responsive. Safe.
 Call 630-458-1910 for immediate assistance. Open 24/7/365
For a FREE, no-obligation quote, click the button below