WASTE TRANSPORTATION SERVICES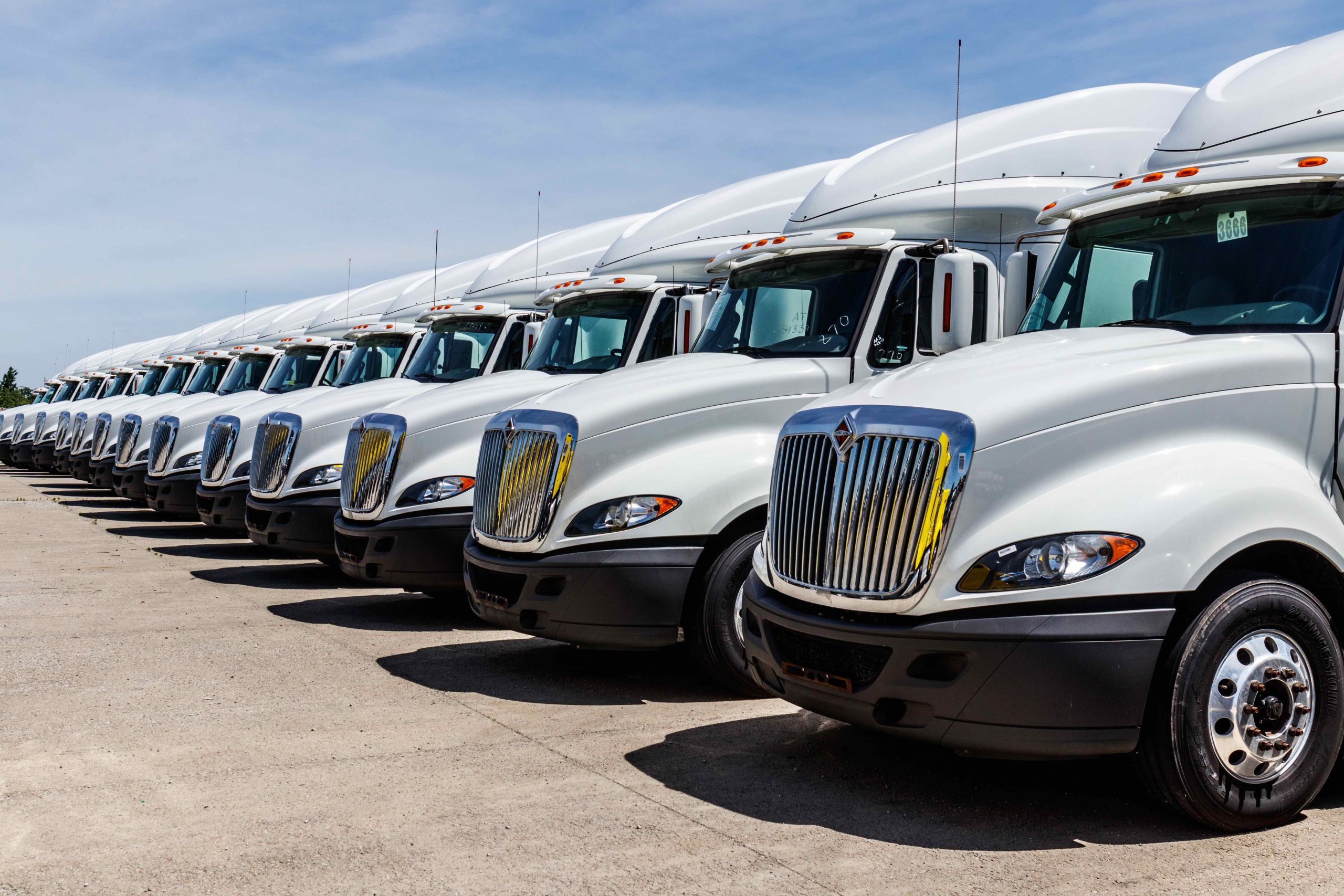 HazChem Environmental offers comprehensive waste transportation services for commercial and industrial businesses across the nation. Whether you require non-hazardous waste or hazardous waste transportation, our dedicated team is available to remove and transport ANY type of waste, anytime, anywhere. With an extensive fleet of specialized vehicles, we are equipped to handle your waste transportation needs from the point of origin to final waste disposal, ensuring cost efficiency and minimizing your liability. Our wholly-owned fleet, which includes tanker trucks, vacuum trucks, box vans to roll-off trucks, enables us to handle waste volumes ranging from drums to bulk to rail transportation. As we are DOT/ASME Certified for Hazardous Materials, we guarantee full compliance with EPA regulations throughout the entire waste disposal process. Our utmost priority is to deliver the safest and most cost-effective hazardous waste transport services to our clients.
At HazChem Environmental, our transport drivers are highly trained and certified hazardous waste transportation professionals with extensive experience in handling hazardous waste. Whether it's a simple waste transportation job, hazardous waste recycling, gas cylinder transport, or waste disposal services, we strive to make your waste removal process seamless and stress-free. By adhering to all necessary regulations and requirements, we ensure that your business remains in compliance while we manage all your waste materials.
Hazardous Waste Transportation Services
HazChem Environmental takes pride in operating a cutting-edge fleet of vehicles and equipment, driven by highly skilled and extensively trained HAZWOPER professional operators who prioritize safety in every aspect of hazardous waste transportation.
Organizations and industries inevitably produce hazardous waste that must be safely and compliantly transported away from their facilities. This waste comes in various sizes, containers, and physical states, necessitating proper handling and adherence to stringent regulatory requirements, including the Hazardous Materials Transportation Act.
The HazChem Advantage
We offer unparalleled solutions for the collection, transport, and disposal needs of your company. Regardless of the type or quantity of hazardous waste you generate, we are fully equipped to promptly dispatch a diverse range of transportation vehicles to your location. This includes specialized refrigeration and packaging programs, as well as less-than-truckload options for increased flexibility. We can transport:
Bulk liquids

Hazardous waste in drums and other containers

Small quantities of waste

Contaminated materials, soil and more

Industrial waste

And more…
Our Comprehensive Solutions for Hazardous Waste Transportation
Our hazardous waste transportation solutions are both secure and efficient, encompassing an extensive array of services tailored to suit your organization's specific needs. For companies generating small to mid-sized volumes of hazardous waste, our LTL program offers timely service and "one-stop" waste management convenience. This program ensures optimized container movements within regional areas through our nationwide network of internal and external transportation resources. Our dedicated personnel ensure cost-effective and safe management of your hazardous waste shipments.
Advantages:
Convenient setup and approval services

Waste removal within one to two days or as prescheduled

Electronic record-keeping for tracking shipments to final disposal and treatment

Transparent pricing with a flat fee covering waste pickups, transportation to final disposal location, disposal of waste materials, and all taxes, fees, and surcharges
We also include:
Consultation on legal and regulatory requirements before we begin service

Compliance

with U.S. EPA and DOT storage and pick-up requirements based on hazardous waste quantity

Adherence to U.S. DOT and state-specific restrictions for hazardous waste transportation

Provision of all necessary documents ensuring state and federal hazardous waste regulation compliance, including Waste Information Profiles, hazardous waste manifests, and land ban documents

Supply of U.S. DOT-approved drums with required labels if needed
Specialized Transportation Services
We excel in providing specialized refrigeration and packaging services for the safe transportation of hazardous waste. Our team of experts possesses vast experience in all aspects of packaging and transportation for various chemical waste types. Each shipment is tailored to ensure maximum safety and regulatory compliance.
Advantages:
Customized transportation plan based on your specific requirements

Employment of state-of-the-art closed transfer systems

Clearly documented shipments with a computerized tracking system

Maximization of usable volume

Cost reduction and enhanced safety measures

Compliance with all regulatory standards
We include:
A wide range of transportation methods, including drum trailers, dump trailers, refrigerated vehicles, roll-offs, tank wagons, vacuum trucks, and flatbeds

Use of DOT-rated containers

Appropriate labels and paperwork

DOT exemption kits when necessary

UN performance packaging as required
With our comprehensive hazardous waste transportation services, we guarantee the secure and responsible management of your company's hazardous waste, leaving you free to focus on your core business activities without worries about compliance and safety.
Waste Transportation Services and Equipment Offered: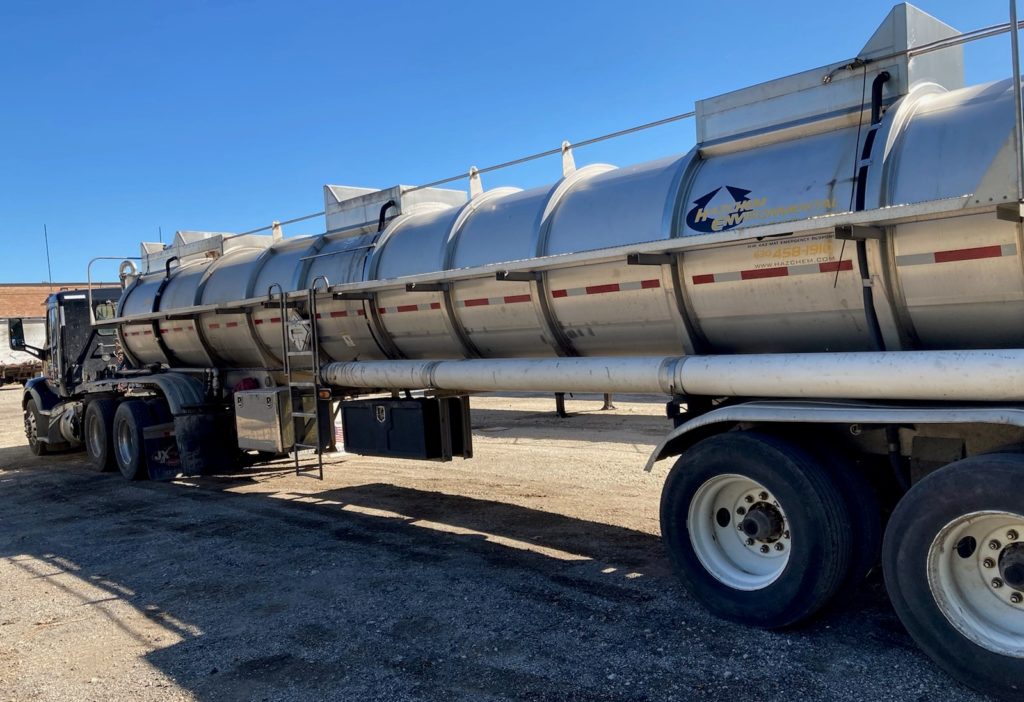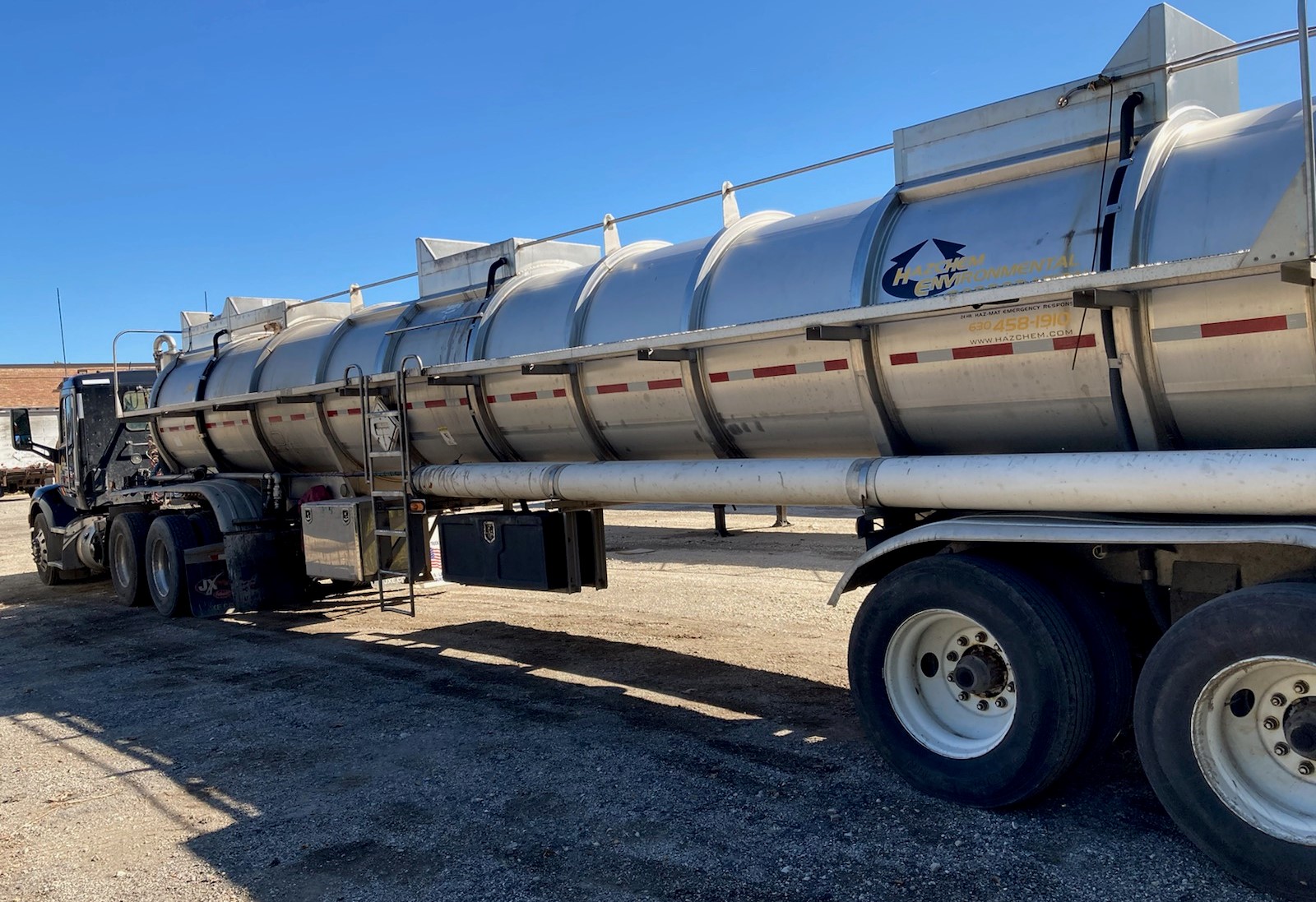 Hazardous materials transportation

Bulk waste transportation

Equipment for remediation and industrial applications

Used oil pickup

Level A emergency response trailer

Wet and dry vacuum trucks

and vacuum tankers

Bulk and storage tankers

Roll-off containers

Frac tank

High-pressure water trucks

Utility vehicles

Temperature-controlled trucks

Sewer trucks

Box vans

Flatbed trucks

Van trailers

End dump trucks and tandem dump trucks

Less-than-truckload (LTL) pick-up service and dedicated truck services

Containerized waste transportation (pails, drums, totes)

Backhoes and excavators

Bobcat skid steers/loaders

Industrial vacuums

Hot water pressure cleaners
SUPER-FAST 60-Minute Response Time
We understand the urgent and critical nature of your call for service. Our Emergency Rapid Response Teams are ready, willing and able to respond quickly to remedy your emergency situation. Our Emergency Response Vehicles are pre-loaded with 90% of the equipment needed for any emergency situation. The final 10% will be added for your particular needs. This advance preparation enables us to deploy a Team within 60 minutes or less from our facility. Based upon our clients' feedback, this is far better than the typical response time from most of our competitors. Their response is usually measured in multiple hours, and sometimes days or even weeks. Our Team is always ready to deploy, 24 hours a day, 365 days per year, rain or shine, including holidays. We do not rely on automated answering systems for our main phone line (630) 458-1910. Instead, we guarantee that a live person will answer your call, regardless of whether it is a weekend, holiday, or any other day.
View other HazChem Services.

Compliant. Responsive. Safe.
 Call 630-458-1910 for immediate assistance. Open 24/7/365
For a FREE, no-obligation quote, click the button below