UNDERGROUND STORAGE TANK / UST REMOVAL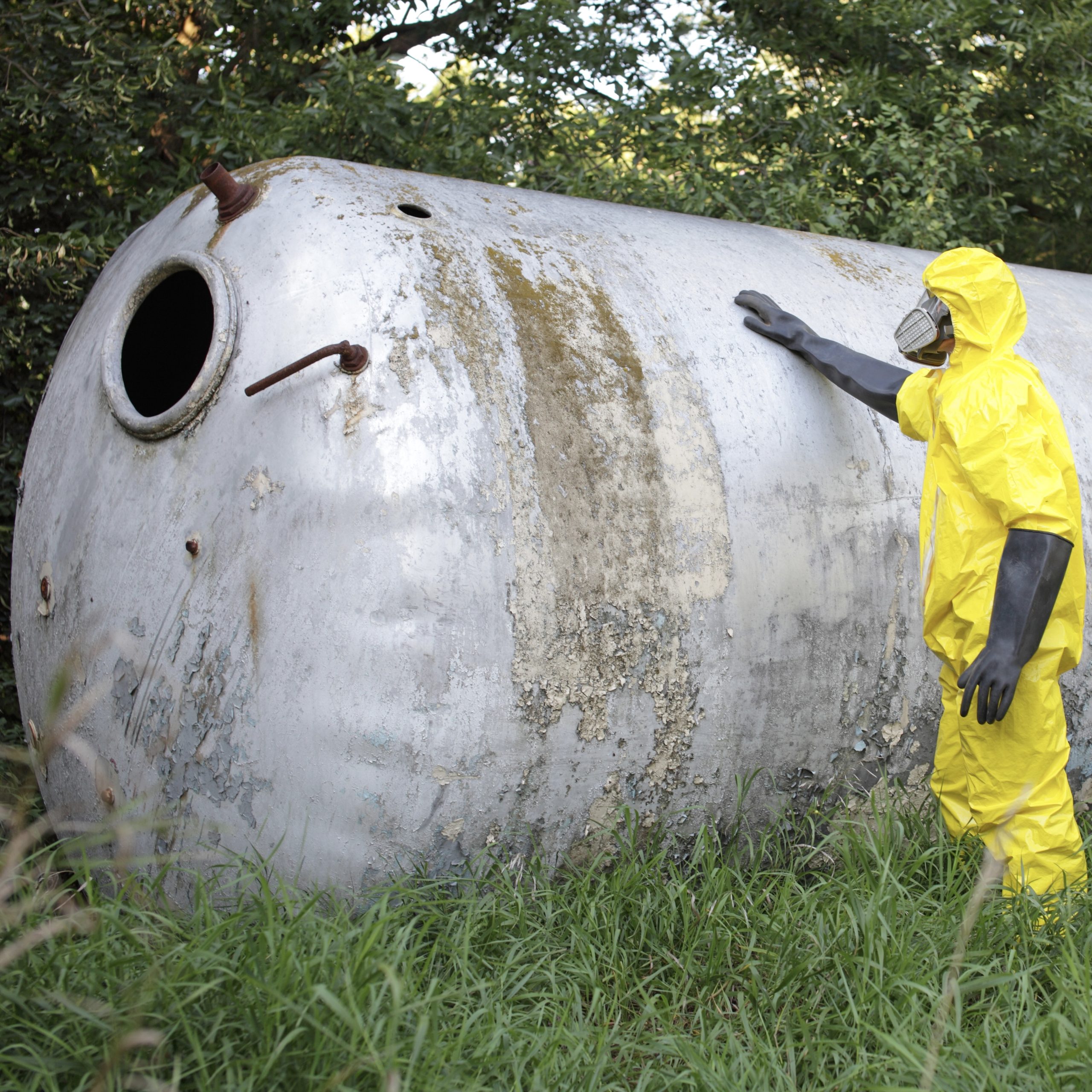 HazChem Environmental has over 30 years of experience in underground tank cleaning and UST removal. Federal and state laws regulate Aboveground Storage Tanks (ASTs) and Underground Storage Tanks (USTs) to protect the environment. Underground Storage Tanks pose a particular concern as they are not easily accessible for inspection.  A leaking underground storage tank can contaminate the soil and groundwater with toxic substances. Vapors from leaking storage tanks can also travel through sewer lines into adjacent buildings, increasing the risk of fire and explosion. Therefore, UST removal is often necessary.
Industrial Tank Cleaning Services
All our employees are 40-hour Hazardous Waste Operator and Emergency Response (HAZWOPER) certified. They are also trained in Confined Spaces Entry and Rescue. Therefore they can enter Aboveground Storage Tanks (ASTs), Underground Storage Tanks (USTs), Railcars, FRAC Tanks, or any other confined space to remove product and provide cleaning as needed. We have the equipment and knowledge for AST removal and Underground Storage Tank removal. Additionally, we offer solutions for emergency spills, tank cleaning, and leaking underground storage tanks.
Our industrial tank cleaning services include:
Underground and above-ground tank cleaning
Fuel and oil tank cleaning
Railcar container cleaning
Wastewater treatment neutralization
Manhole and vault cleaning
Why You Need UST Experts:
Our highly skilled workforce has extensive experience in both manned and non-manned confined space entry and rescue operations specifically tailored for underground storage tank cleaning and UST removal. They are equipped with a comprehensive range of breathing apparatus and gas monitoring equipment. Our personnel undergo rigorous training in water-tight procedures and safety protocols, ensuring that all tank-related tasks are executed with utmost priority given to safety and efficiency.
At HazChem, we approach UST removal with the goal of minimizing disruption to your business or home while achieving environmental compliance quickly and economically. We take pride in our established reputation for safe, efficient, and cost-effective underground storage tank removal. Our services range from storage tank testing to underground tank cleaning, water tank cleaning, underground septic tank service, and more. We possess thorough knowledge of Federal and State UST removal regulations, combined with experience in various remedial technologies, allowing us to provide project specifications for a wide range of UST removal or underground storage tank remediation scenarios while considering your budget and any short or long-term liability.
 For any on-site UST underground storage tank removal or tank cleaning services, please contact HazChem Environmental.
SUPER-FAST 60-Minute Response Time
We understand the urgent and critical nature of your call for service. Our Emergency Rapid Response Teams are ready, willing and able to respond quickly to remedy your emergency situation. Our Emergency Response Vehicles are pre-loaded with 90% of the equipment needed for any emergency situation. The final 10% will be added for your particular needs. This advance preparation enables us to deploy a Team within 60 minutes or less from our facility. Based upon our clients' feedback, this is far better than the typical response time from most of our competitors. Their response is usually measured in multiple hours, and sometimes days or even weeks. Our Team is always ready to deploy, 24 hours a day, 365 days per year, rain or shine, including holidays. We do not rely on automated answering systems for our main phone line (630) 458-1910. Instead, we guarantee that a live person will answer your call, regardless of whether it is a weekend, holiday, or any other day.
We are always open: Call (630) 458-1910 for IMMEDIATE ASSISTANCE.
View all Environmental Services HazChem provides our valued customers.

Compliant. Responsive. Safe.
 Call 630-458-1910 for immediate assistance. Open 24/7/365
For a FREE, no-obligation quote, click the button below