HAZCHEM COMPANY HISTORY
IN WASTE MANAGEMENT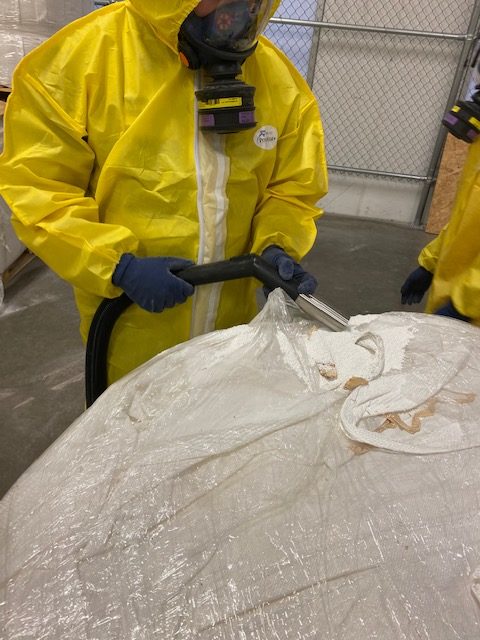 HazChem Environmental Corporation is one of the premier waste management companies in the U.S. We provide hazardous waste management services, emergency spill cleanup, and other environmental services for a wide range of clients. HazChem company history dates back to 1991. It was founded by a group of experienced individuals specializing in the disposal of medical waste. This dedicated team established the company with a single truck, a proficient driver, a warehouse employee, two full-time chemists, and a modest rented space in Addison, Illinois.
HazChem's Early Days
During its initial six months of operation, HazChem primarily focused on providing pickup, transportation, and disposal services to various medical facilities located within a 60-mile radius of Addison. Alan Shapiro, a diligent and resourceful warehouse employee, played a pivotal role in building strong relationships with the company's limited customer base. In addition to handling warehouse responsibilities, including sweeping floors and loading drums onto trucks, Shapiro actively nurtured connections with clients.
Expansion of HazChem Environmental
Recognizing Shapiro's exceptional contributions, HazChem swiftly promoted him to the position of Operations Director within a year. This milestone coincided with the company's strategic expansion into new service areas, such as industrial cleaning, emergency spill response, lab pack disposal, and the utilization of a newly acquired vacuum truck for liquid waste disposal.
Leading Spill Cleanup Company Nationwide
By 1997, HazChem emerged as one of the leading spill cleanup companies in the nation. It catered to the needs of major freight-carrying companies throughout North America. Its reputation for excellence spread, leading Fortune 500 corporations to consistently rely on HazChem for the pickup, transportation, and disposal of both hazardous and non-hazardous waste. Notably, HazChem also gained recognition as a trusted waste disposal service provider for prominent domestic and international airlines, seeking its expertise for spill cleanups and waste disposal operations.
In 1998, HazChem made a significant addition to its team by hiring Chris Johnson, an accomplished driver who had been making deliveries to the company. Recognizing Johnson's capabilities, Shapiro appointed him to handle day-to-day operational management duties after assuming the role of Chief Executive Officer in 2000.
Growth of Hazchem
Over the years, HazChem experienced remarkable growth, expanding its fleet to encompass well over 100 trucks by 2010. In 2016, Shapiro and Johnson solidified their commitment to the company's future by acquiring HazChem Environmental Corporation. This milestone was soon followed by the purchase of a spacious facility in Addison, IL.  This serves as the company's headquarters and operational hub.
Customer-Centric Dedication
Despite its substantial growth, HazChem maintains an unwavering dedication to assisting small generators of waste alongside its ability to handle projects of any scale. This customer-centric approach has been a core principle since the company's early days.
Even today, a small sign bearing HazChem's motto remains prominently displayed at the company's headquarters:
"OUR ANSWER IS 'YES, WE CAN HELP YOU.' WHAT IS YOUR QUESTION?"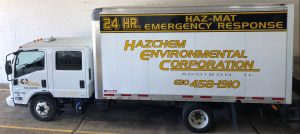 This enduring symbol reflects HazChem's enduring commitment to providing exceptional waste management solutions and personalized customer service to customers large and small.  Learn more About Us.
View all Environmental Services HazChem provides our valued customers.

Compliant. Responsive. Safe.
 Call 630-458-1910 for immediate assistance. Open 24/7/365
For a FREE, no-obligation quote, click the button below