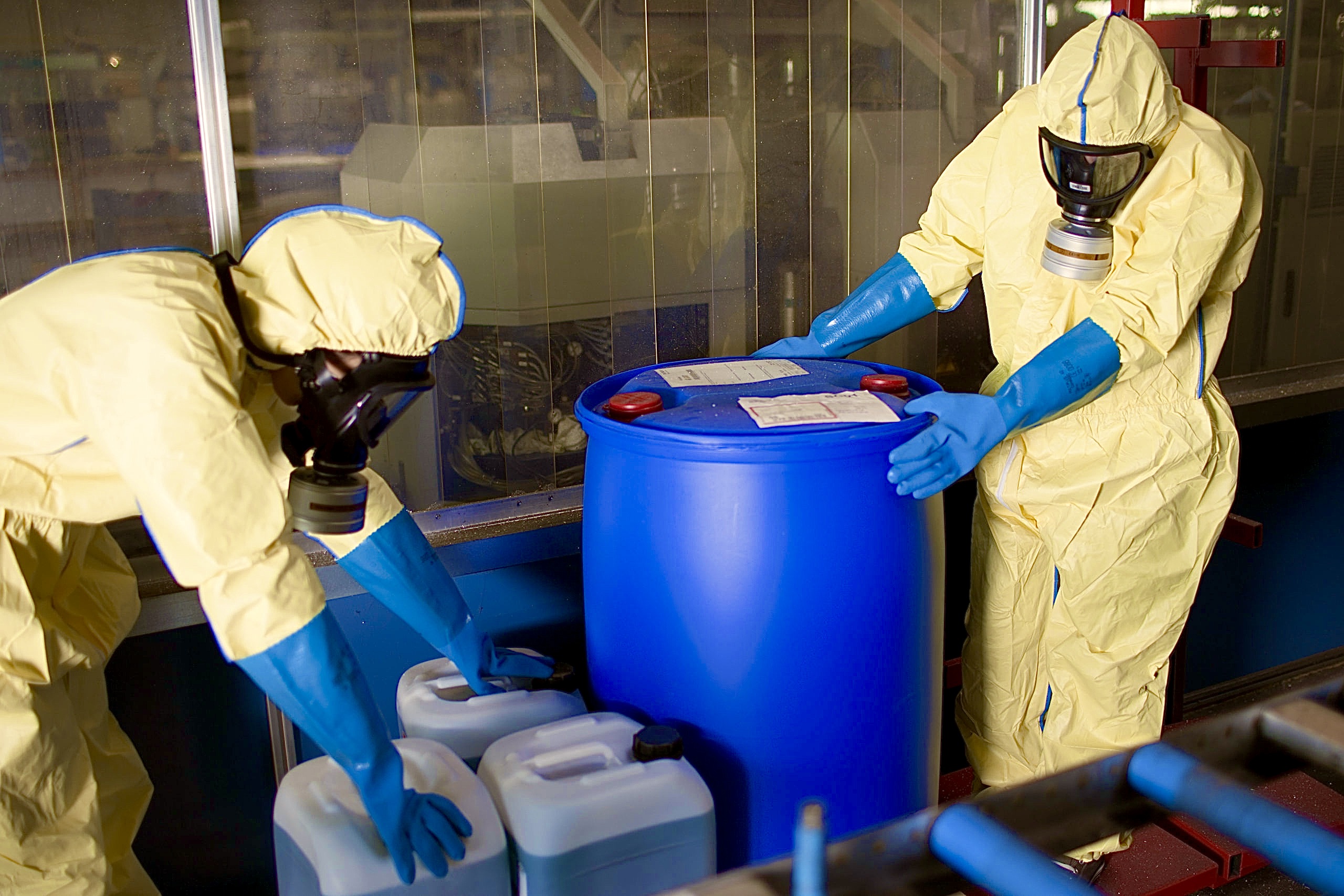 HazChem Environmental is one of the premier hazardous waste disposal companies in the country. HazChem specializes in safe and efficient hazardous waste clean up, hazardous waste transportation and disposal services for the 4 types of hazardous waste. With over 30 years of experience in the hazardous waste transportation and hazardous waste disposal industry, we possess the expertise and resources to meet your needs while maintaining cost-effectiveness. HazChem Experts are HAZWOPER certified to handle any and all hazardous waste, bio-hazardous waste, toxic waste, hazardous spills, HAZMAT cleanup, and hazardous waste cleanup.
OUR EMERGENCY RAPID RESPONSE TEAMS ARE AVAILABLE 24/7
to assist with the following hazardous waste:
Biohazard removal
Blood cleanup
Hazardous waste removal
Gas spill cleanup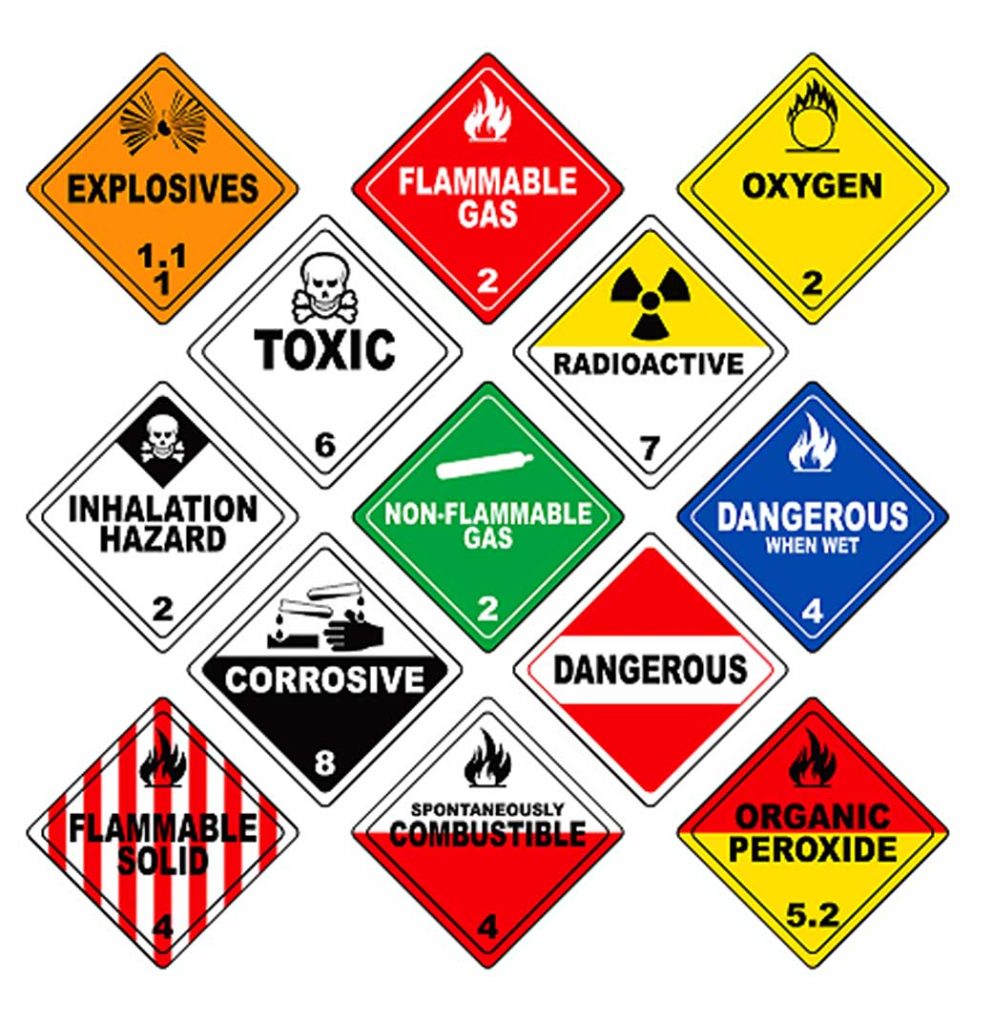 HAZMAT cleanup
NMP cleanup
Laboratory waste disposal
Dangerous waste disposal
Decontamination
Car battery recycling
NMP solvent disposal
Sharps container disposal
Biomedical waste disposal
Gas cylinder removal and disposal
Crime scene cleanup
Our Comprehensive Range of Hazardous Waste Clean Up Services
encompasses solid, liquid, and sludge disposal in both drum and bulk formats. We offer a diverse selection of hazardous waste transportation options tailored to suit the specific requirements of your facility. Our hazardous waste transportation options include, but are not limited to:
Van Trailers

Box Trucks

Roll Offs

Flat Beds

Vacuum Straight Trucks

Vacuum Boxes

Tank Trailers
Rest assured that all hazardous waste entrusted to HazChem Environmental will be transported to a fully permitted treatment, storage, and disposal facility (TSDF). Similarly, non-hazardous waste will be transported to a waste consolidation facility and disposed of at an approved non-hazardous waste disposal facility. We understand the importance of transparency, and provide our clients with a Certificate of Disposal, furnishing the date and location of waste disposal.
HazChem Environmental will handle all of your hazardous waste clean up and hazardous waste disposal needs. Our experienced team is dedicated to delivering reliable and environmentally responsible HAZMAT cleanup solutions. Contact us today to discuss how we can assist you in managing your hazardous waste effectively while prioritizing your facility's hazmat clean up requirements.
What Is Hazardous Waste?
Hazardous waste refers to substances or materials (biological, chemical, radiological, and/or physical) that can have detrimental effects on humans, animals or the environment. It is primarily produced by manufacturers and industrial organizations. Manufacturing processes can create hazardous waste as a by-product, but final products, such as batteries, also fall into the broad "hazardous waste" terminology.
Hazardous materials are defined and regulated in the United States primarily by laws and regulations administered by the U.S. Environmental Protection Agency (EPA), the U.S. Occupational Safety and Health Administration (OSHA), the U.S. Department of Transportation (DOT), and the U.S. Nuclear Regulatory Commission (NRC). Each has its own definition of a "hazardous material." The EPA has identified hazardous waste based on its elements and properties, which can potentially cause harm. Therefore, specific protocols must be followed when dealing with hazardous waste to ensure proper treatment. Understanding the various classifications of hazardous waste is crucial for appropriate waste management.

The 4 Types of Hazardous Waste
Hazardous wastes can vary in nature and pose different risks. To facilitate effective hazardous waste disposal methods, the EPA has categorized hazardous wastes into four distinct groups. Mishandling or inadequate management of hazardous waste materials can lead to severe environmental consequences. Therefore, it is essential to comprehend the primary classification categories. The four identifiable classifications include listed wastes, characteristic wastes, universal wastes, and mixed wastes.
Listed Wastes
Listed wastes are further divided into four sub-types: F-list, K-list, P-list, and U-list.
F-List Wastes
The F-list comprises wastes generated from manufacturing and industrial processes without a specific source. These wastes can be produced across various sectors, making their origin nonspecific. The F-list wastes are divided into seven source identification groups:
Dioxin-bearing wastes

Wood-preserving wastes

Spent solvent wastes

Petroleum refinery wastewater treatment sludges

Chlorinated aliphatic hydrocarbons production

Multisource leachate

Electroplating and other metal finishing wastes
K-List Wastes
Unlike F-list wastes, K-list wastes originate from specific industries and are associated with particular production and treatment processes. This specificity makes them classified as source-specific hazardous wastes. The top 13 industries generating K-list wastes are:
  Iron and steel production

  Petroleum refining

  Inorganic pigment manufacturing

  Explosives manufacturing

  Ink formulation

  Veterinary pharmaceuticals manufacturing

  Primary aluminum production

  Organic chemicals manufacturing

  Pesticides manufacturing

Coking (processing of coal to produce coke)

Inorganic chemicals manufacturing

Wood preservation

Secondary lead processing
Both F-list and K-list wastes are identified by EPA-assigned codes, which characterize them based on the presence of the following codes: Toxic Waste (T), Acute Hazardous Waste (H), Ignitable Waste (I), Corrosive Waste (C), Reactive Waste (R), and Toxicity Characteristic Waste (E).
P-List & U-List Wastes
P-list and U-list wastes comprise specific commercial chemical products that are unused and disposed of. To be classified as P-list or U-list waste, certain criteria must be met, including being a commercial grade formulation of a specific unused chemical. The waste must:
Contain one of the chemicals identified in the P or U list

Consist of an unused chemical

Be in the form of a commercial chemical product
Characteristic Wastes
Unlike listed wastes, characteristic wastes are identified based on specific characteristics they exhibit. There are four characteristics used for waste identification:
Ignitability: Wastes that are flammable and can cause fires. Examples include liquids with flashpoints below 140 °F, non-liquids with potential for ignition under certain conditions, and compressed gases.
Corrosivity: Wastes, typically acids and bases, that can rust, decompose, or melt through steel materials. Examples include aqueous wastes with an acidity level with a pH of 2 or less, a pH of 12.5 or more, or the ability to corrode steel.
Reactivity: Wastes that are explosive or unstable under normal conditions. Examples include wastes capable of explosion or detonation that may produce toxic gases.
Toxicity: Wastes that are fatally poisonous when ingested or absorbed. Examples include lithium-sulfur batteries and other materials that can cause death if swallowed. A

Toxicity Characteristic Leaching Procedure

is used to test waste to determine how harmful it is to the environment.
Universal Wastes
Universal wastes, also known as commonly-generated wastes, encompass frequently produced hazardous wastes such as bulbs, mercury-containing equipment, pesticides, and batteries. These wastes are of the more commonly produced and are often identified as "dangerous goods". Universal wastes fall into nine classifications:
Class 1: Explosives
Class 2: Gases
Class 3: Flammable Liquids
Class 4: Flammable Solids or Substances
Class 5: Oxidizing Substances and Organic Peroxides
Class 6: Toxic and Infectious Substances
Class 7: Radioactive
Class 8: Corrosive Substances
Class 9: Miscellaneous Dangerous Substances and Articles
Mixed Wastes
Mixed wastes contain both hazardous and radioactive components. Since they involve two types of hazardous materials, their treatment and disposal methods vary. According to the US Department of Energy, mixed wastes can be classified as low-level mixed waste (LLMW), high-level mixed waste (HLW), and mixed transuranic waste (MTRU).
Proper disposal methods are crucial for companies or organizations that generate hazardous wastes. Understanding the types of wastes and their classifications is essential to ensure appropriate hazardous waste management. Please contact HazChem Environmental for immediate and accurate classification, cleanup, transportation and disposal of your hazardous waste materials, in accordance with RCRA and all other local, state and federal regulations.
Visit our Non-Hazardous Waste Disposal Page to learn more about our capabilities. We also offer other Waste Transportation Services.
We can help you avoid EPA Penalties.
SUPER-FAST 60-Minute Response Time
We understand the urgent and critical nature of your call for service. Our Emergency Rapid Response Teams are ready, willing and able to respond quickly to remedy your emergency situation. Our Emergency Response Vehicles are pre-loaded with 90% of the equipment needed for any emergency situation. The final 10% will be added for your particular needs. This advance preparation enables us to deploy a Team within 60 minutes or less from our facility. Based upon our clients' feedback, this is far better than the typical response time from most of our competitors. Their response is usually measured in multiple hours, and sometimes days or even weeks. Our Team is always ready to deploy, 24 hours a day, 365 days per year, rain or shine, including holidays. We do not rely on automated answering systems for our main phone line (630) 458-1910. Instead, we guarantee that a live person will answer your call, regardless of whether it is a weekend, holiday, or any other day.
View other HazChem Services.

Compliant. Responsive. Safe.
 Call 630-458-1910 for immediate assistance. Open 24/7/365
For a FREE, no-obligation quote, click the button below