It started out as a calm morning at one of the largest freight-shipping transportation companies in the world. "Everything had been going pretty smoothly," said F.H., the dock supervisor. And then, suddenly, things were no longer going smoothly. "We had a huge, huge problem on our hands," F.H. said. "One of our 53-foot trailers pulled into the dock and we could see there was a fairly large-sized mineral oil spill under the trailer and in the trough. We opened up the back of the trailer very carefully — it was a monster-sized stinking mess."
"It was brutal," F.H. said. "It was all over the place."  By 8:30 a.m., HazChem Environmental Corporation was called.  "HazChem doesn't mess around," F.H. said. "We knew they'd send us a crew as fast as they could and we knew they'd fix the whole problem, and this was a huge problem — I was certain we'd have to shut down a pretty good-sized portion of our dock to clean up this spill, and that is always a huge inconvenience to our workers, which slows things down and that, ultimately, affects our customers. I was just hoping we could re-open this particular area of our dock by around 6 p.m. This was a big mess."   A four-man HazChem crew arrived via Emergency Truck at 9:20 a.m.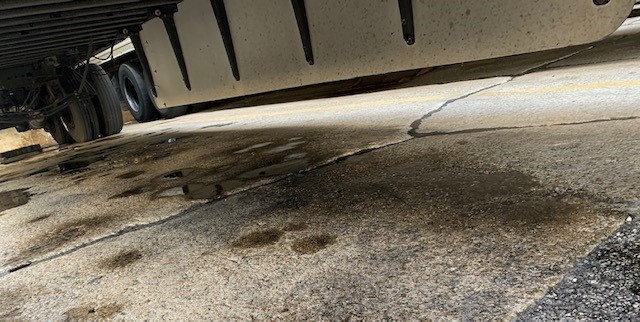 E.L. was HazChem's designated crew manager.  "We agreed with the dock supervisor's desire to shut off this area," said E.L., a veteran at HazChem. "The inside of the trailer had a lot of freight and the entire trailer was soaked with the mineral oil."  While there are plenty of products that are more dangerous than mineral oil, this particular spill still required plenty of care.
 At its worst, mineral oil can irritate the lungs, causing coughing or shortness of breath. It can also irritate skin, causing a rash or burning feeling. Therefore, it is considered a hazardous substance, and a spill must be handled very carefully.
Taking the proper precautions, E.L. and his fellow HazChem crew members were able to find the source of the leak.  "There was a punctured drum and all 55 gallons had leaked out" E.L. explained. "We made sure it was neutralized (with a PH test), and then put it carefully into an 85-gallon open-top-steel drum as an over-pack."
By 10 a.m., HazChem was getting the freight off the trailer.  "We fully understand that time is money," said HazChem Co-Owner Alan Shapiro. "And we know in the freight business, particularly with this company, a shutdown of an area for a huge amount of time can be very disruptive and costly."
HazChem crew member cleaning inside of trailer: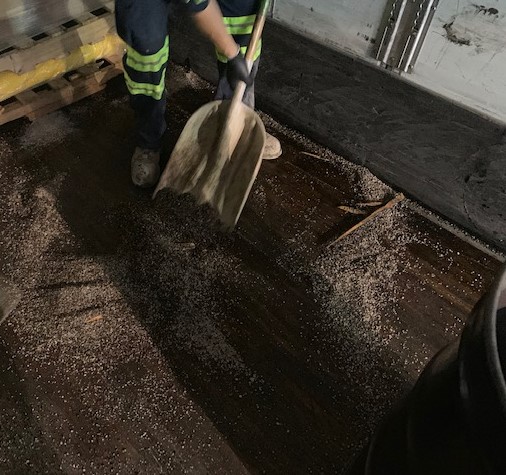 HazChem crew has cleaned up inside of trailer: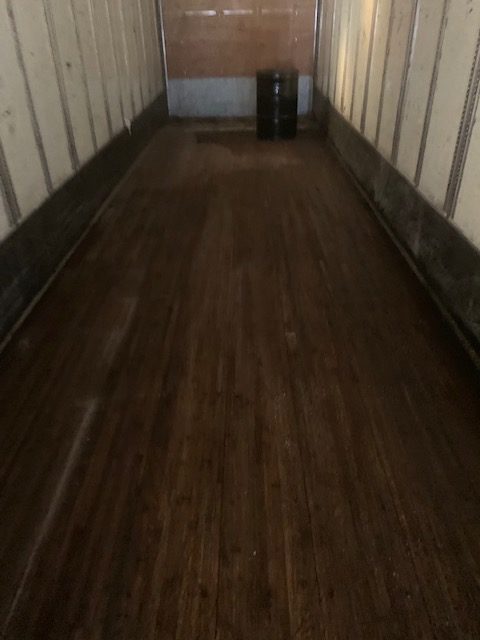 Soon after, the trailer was moved so HazChem could clean up the spill outside, on the ground. The mineral oil was sitting in the trough, close to 75 feet in length.  "Using oil dry, pads, shovels and brooms, the four of us got everything outside cleaned up in 67 minutes," said E.L.
 With a good-natured chuckle, E.L. added, "Yes, exactly 67 minutes. Our owners like us to take meticulous notes and we know our customers appreciate that, too."
HazChem Co-Owner Chris Johnson was pleased. "Once our guys finished with the proper paperwork, and placed the seven drums in OS&D, our guys were on their way back to our shop by 1:30pm" Johnson said. "Our crew had worked hard and very quickly. We knew they needed this cleanup not to be an all-day thing — and it wasn't."
 HazChem crew cleans spilled Mineral Oil outside the freight company dock.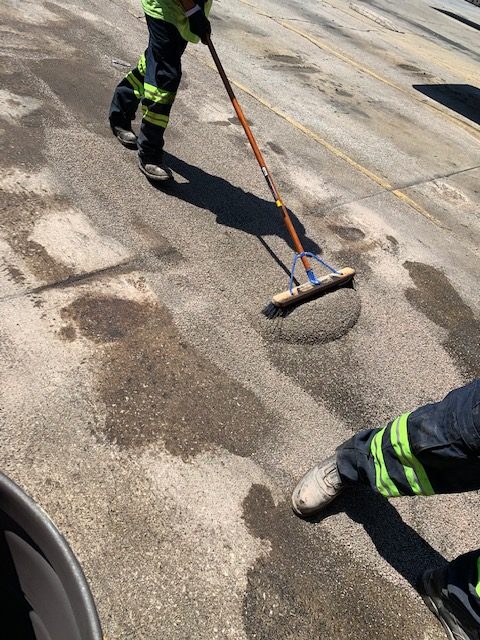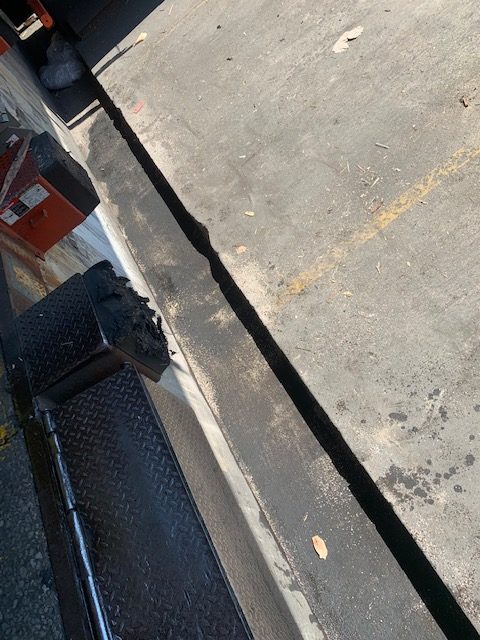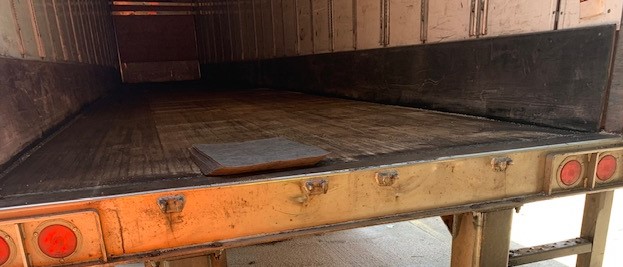 Visit our Emergency Rapid Response Team Services Page to learn more about our expeited services.  HazChem offers a wide range of Hazardous Waste Removal Services. Or visit all services provided by HazChem.