ROADSIDE EMERGENCY CLEAN UP SERVICES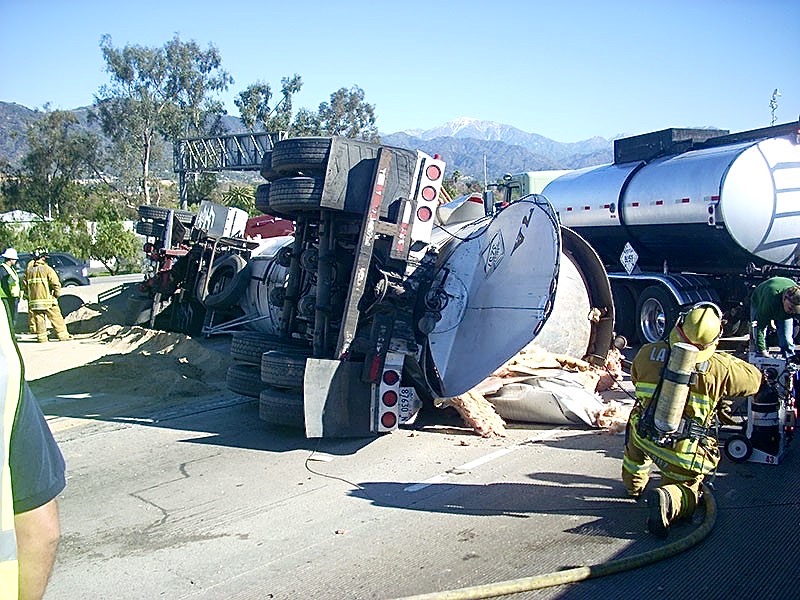 Emergency Accident Cleanup
HazChem Environmental responds to thousands of roadway accidents every year with spill clean up and other emergency clean up services. Highway accidents with chemical spills are especially dangerous, as they pose serious health risks to the public and the environment. While most hazardous cargo reaches its destination without incident. However, hazardous material spills due to truck accidents, tanker truck crash and truck rollovers demand immediate emergency response. Emergency spill cleanup by a professional spill clean up company such as HazChem Environmental is crucial. Having our number available for emergency highway accidents, chemical spills and truck spills is the first step towards proper accident cleanup.

Emergency Roadside Spill Clean Up
Roadside spills encompass hazardous material spills arising from vehicular fluids, the cargo being transported, or a combination of both.
Vehicular Fluid Spills
Vehicular fluid spills typically involve gasoline spill, diesel spill, transmission fluid, battery acid, oil spill, and similar fluid spills. These spills are relatively small in scale. Additionally, compromised vehicles might release compressed natural gas and propane.
Hazardous Cargo Spills
Hazardous cargo spills are usually larger, more complex, and more dangerous. Depending on the vehicle's contents and the accident's nature, these spills might necessitate rapid intervention from roadside spill cleanup services. HazChem's specialty lies in providing emergency rapid response services for traffic accidents, truck rollovers and similar situations.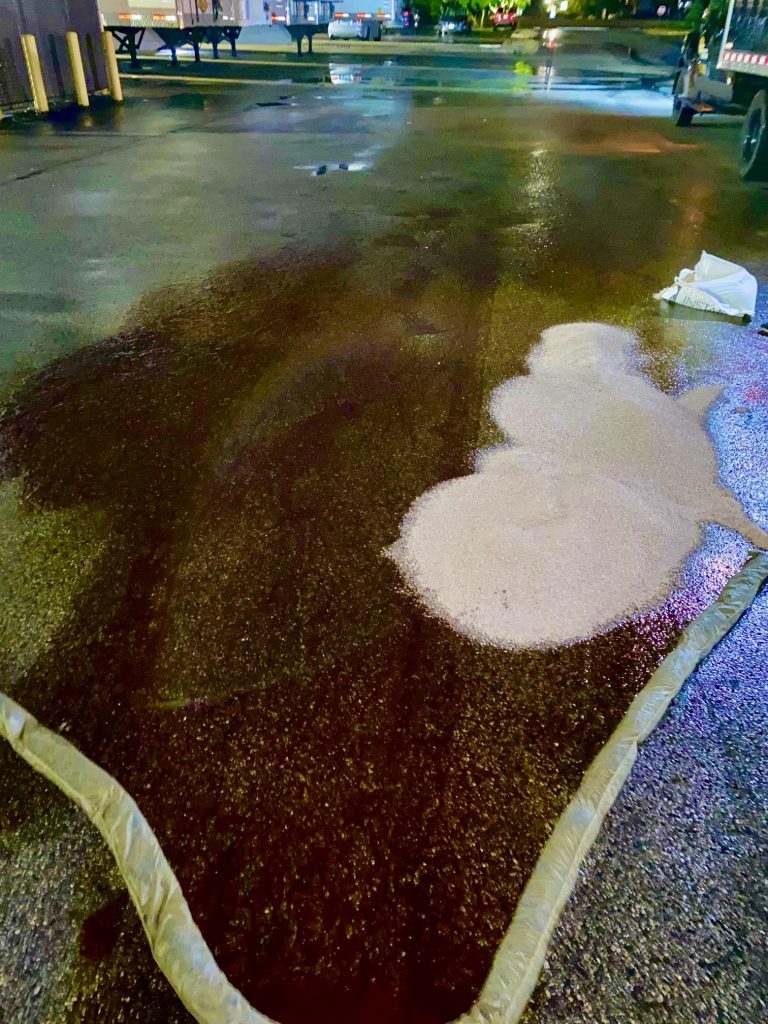 Roadway and highway accidents encompass a wide range of traffic accidents:
Truck accident                                                                                                   

Tanker truck crash

Cement truck accident

Semi accident

Dump truck accident

Log truck accident

Garbage truck accident

Truck Rollover

Fire truck accident

Deliver vehicle accident

Passenger vehicle accidents
These will have varying degrees of danger, complexity and urgency. HazChem has unmatched experience with them all.  At HazChem, our Emergency Rapid Response Team crew members undergo extensive training before participating in any hazardous spills or HAZMAT cleanups. They continuously engage in training activities to stay up-to-date with evolving regulations and best practices. Our on-site spill managers and technicians are HAZWOPER, DOT, and OSHA certified, ensuring their competence in handling your emergency response spills. Furthermore, our quarterly training exercises rigorously prepare all HazChem workers to effectively manage emergency situations.
Department of Transportation (DOT) Hazard Classes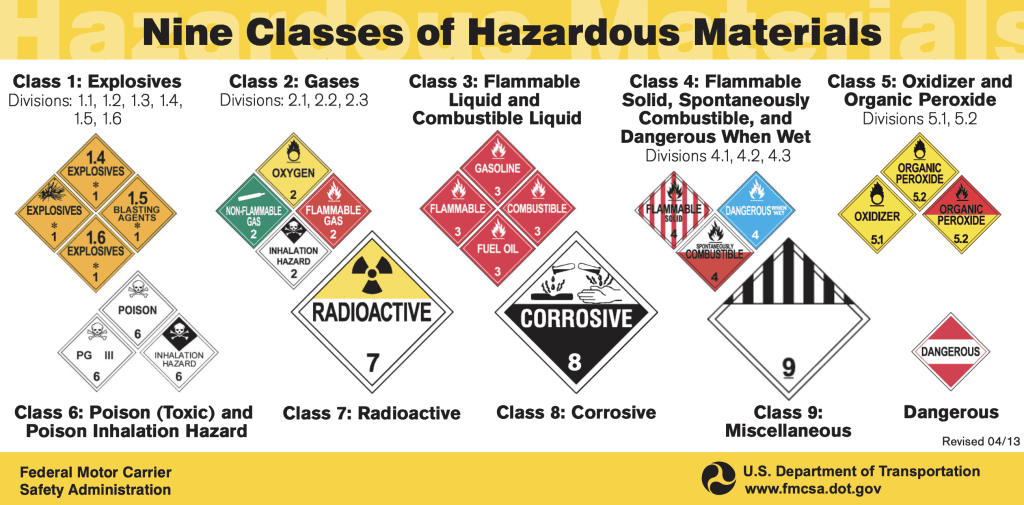 DOT has the authority to classify materials as hazardous during transportation, recognizing nine classes of hazardous cargo and another category for regulated materials. Here's a summary of some classes:
                                                                  Class 1: Explosives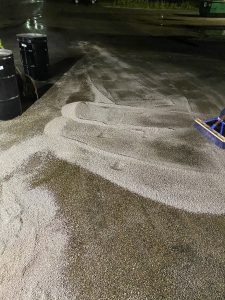 Class 2: Gases
                                                                  Class 3: Flammable liquids
                                                                  Class 4: Flammable solids and more
                                                                  Class 5: Oxidizers and organic peroxides
                                                                  Class 6: Poisonous and infectious materials
                                                                  Class 7: Radioactive materials
                                                                  Class 8: Corrosives
                                                                  Class 9: Miscellaneous hazardous materials
                                                                  ORM-D: Other regulated materials
Emergency Highway Spill Clean Up
During an incident, the top priority is the safety of workers, the public, and the environment. HAZWOPER-certified first responders rapidly assess conditions and determine the best action while adhering to regulations. Labels on hazardous materials aid in reporting accidents and managing incidents. Once identified, first responders create a detailed mitigation plan for roadside spill cleanup, followed by comprehensive analysis and remediation.
Highway Clean Up
Our Emergency Rapid Response Team is primed and ready to provide emergency response services for various accident cleanup situations, including traffic accidents, vehicular collisions, truck rollovers, highway clean up and hazardous material spills. Upon receipt of your call, our dedicated team will promptly reach your location, fully equipped and well-prepared to provide the following highway cleanup services:
Immediate intervention and confinement

Prompt restoration and cleansing

Effective containment and elimination

Comprehensive reinstatement and purification

Secure transportation, responsible treatment, and proper disposal

On-site mitigation and continuous containment upkeep

As an organization deeply committed to safeguarding public well-being, preserving safety, and upholding environmental integrity, HazChem is dedicated to wholeheartedly supporting teams engaged in managing chemical spill and hazardous spill emergencies. With an expansive network of professionals specializing in highway clean up, spill clean up and environmental waste management, coupled with a varied fleet of specialized vehicles and cutting-edge tools, we are equipped to mitigate any situation.
IMMEDIATE RESPONSE:
Our dispatch team is available 24/7 and ready to provide response services in all types of transportation emergencies, traffic accidents, and natural disasters. Upon receiving your call, our dedicated crew will get to your site as soon as possible, armed with the equipment and expertise to perform the following tasks
Immediate response and containment

Fast recovery and accident cleanup

Efficient repacking and removal

Restoration and decontamination

Transportation, treatment, and disposal

On-site remediation and containment maintenance
As a company committed to public health and safety and environmental protection, we strive to assist chemical spill response teams as best as we can. With an extensive network of environmental waste management personnel and a diverse fleet of specialized trucks and equipment, we can manage spills from any kind of hazardous material and chemical waste scenario.
HAZCHEM's Expertise in Hazardous Material Cleanup
Emergency response spill services are fundamental to HazChem Environmental. Our ER teams are prepared day or night, even on holidays. We stabilize and clean up land or water-borne chemical spills, fuel releases, and hazardous materials from various incidents, safeguarding assets and the environment.
SUPER-FAST 60-Minute Response Time
Having proper safety equipment is crucial for handling emergency spills. HazChem maintains pre-stocked trucks with the necessary equipment and materials for recovery technicians to manage roadside spills.
We understand the urgent and critical nature of your call for service. Our Emergency Rapid Response Teams are ready, willing and able to respond quickly to remedy your emergency spill situation. Our Emergency Response Vehicles are pre-loaded with 90% of the equipment needed for any emergency situation. The final 10% will be added for your particular needs. This advance preparation enables us to deploy a Team within 60 minutes or less from our facility. Based upon our clients' feedback, this is far better than the typical response time from most of our competitors. Their response is usually measured in multiple hours, and sometimes days or even weeks. Our Team is always ready to deploy, 24 hours a day, 365 days per year, rain or shine, including holidays. We do not rely on automated answering systems for our main phone line (630) 458-1910. Instead, we guarantee that a live person will answer your call, regardless of whether it is a weekend, holiday, or any other day.

Compliant. Responsive. Safe.
 Call 630-458-1910 for immediate assistance. Open 24/7/365
For a FREE, no-obligation quote, click the button below