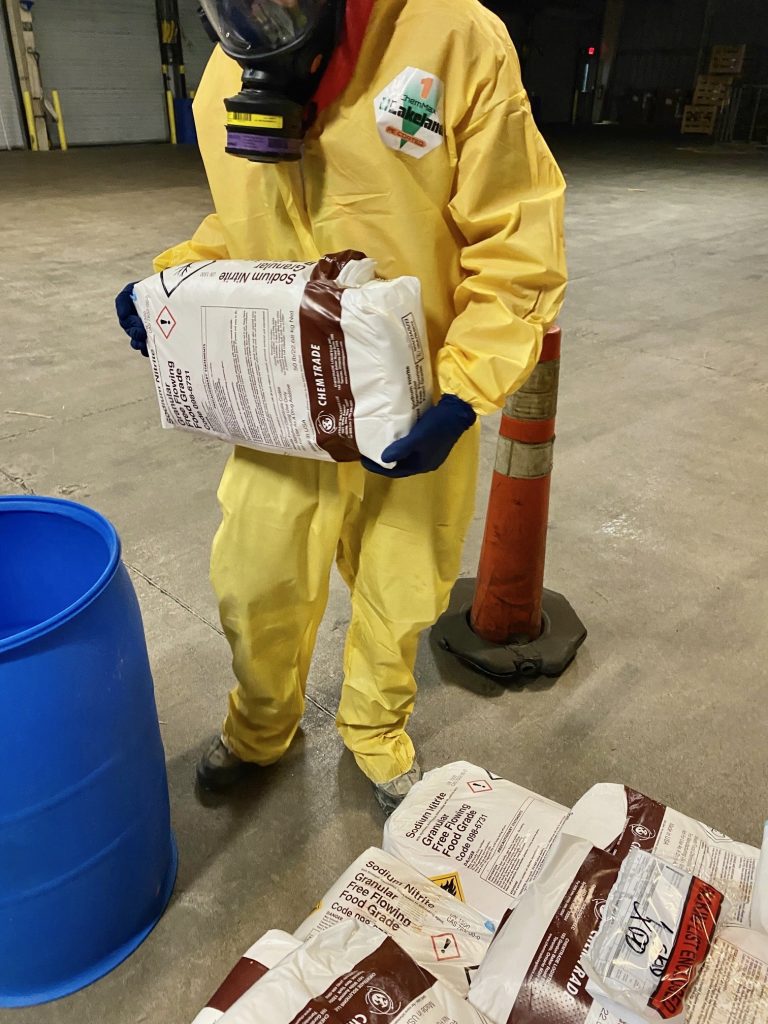 HazChem Environmental is a professional chemical spill cleanup company, experienced with every type and level of chemical spill. A chemical spill may be the result of a train chemical spill, chemical truck spill, a lab chemical spill, a chemical transportation incident, roadside spill or an industrial chemical spill. When managed properly, a chemical leak or chemical spill may become nothing more than a minor inconvenience. In more severe cases, a chemical spill can disrupt workers, leading to injuries, property harm, or even environmental catastrophes. Certain instances of a chemical cleaning may necessitate professional spill cleanup due to either the spill's magnitude or the associated hazardous chemical risks.
HazChem Environmental understands that erring on the side of caution during chemical spill responses is far preferable to jeopardizing lives over a situation that might initially appear less perilous. It is crucial to never underestimate the gravity of a potentially hazardous chemical release, and its many dangers.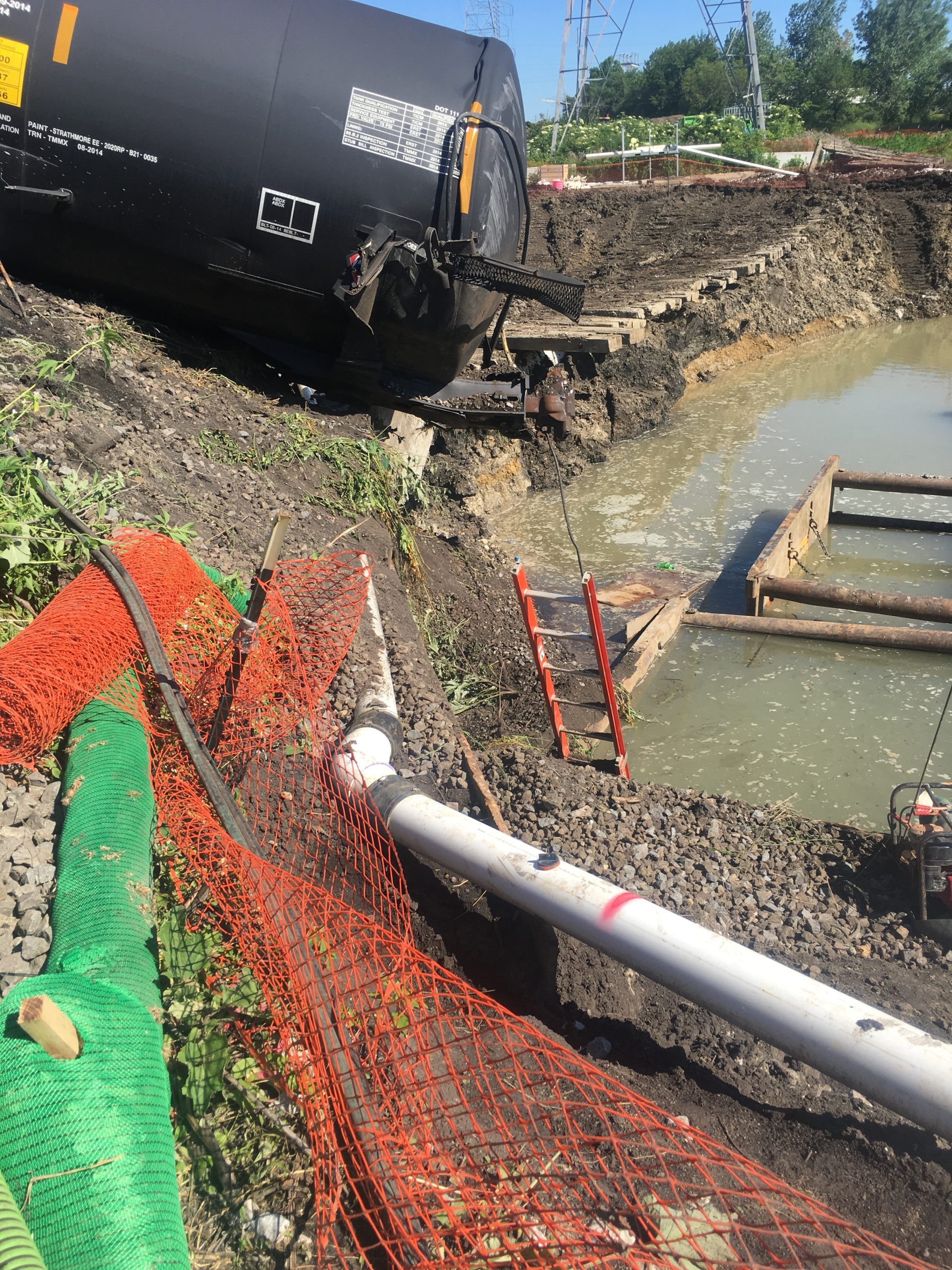 WHAT IS A CHEMICAL SPILL EMERGENCY?
A chemical spill emergency arises when a hazardous chemical substance is released and it has the potential to jeopardize human health. A chemical leak or release may be accidental, such as an industrial accident or a chemical truck spill. It may also be deliberate, such as a terrorist attack.
Chemical Leak Cleanup
If you're faced with a chemical leak or chemical spill, it is imperative to act swiftly due to the potential environmental hazards and health risks involved. Reach out to HazChem Environmental as quickly as possible, and we will promptly provide you with a thorough assessment, a detailed estimate, and a service plan, all with no obligation. We specialize in comprehensive emergency spill cleanup and site remediation for hazardous materials, including oil, fluids, and chemicals that have been spilled.
Our team of highly skilled technicians is readily available for immediate chemical leak cleanup and chemical disposal. Employing cutting-edge equipment and advanced spill cleaning techniques, we uphold stringent standards and regulations to ensure utmost safety as a chemical spill cleanup company.  In the event of a hazardous spill, it becomes paramount to promptly contain the chemical substance and minimize its impact. A chemical spill not only jeopardizes the environment but also carries the possibility of health hazards through exposure. Recognizing the urgency, we emphasize the swift response to chemical spills to curtail additional harm and mitigate the risks associated with potential exposure.
SUPER-FAST 60-Minute Chemical Leak Response Time
We understand the urgent and critical nature of your call for service. Our Emergency Rapid Response Teams are ready, willing and able to respond quickly to remedy your emergency spill or chemical leak situation. Our Emergency Response Vehicles are pre-loaded with 90% of the equipment needed for any emergency situation. The final 10% will be added for your particular needs. This advance preparation enables us to deploy a Team within 60 minutes or less from our facility. Based upon our clients' feedback, this is far better than the typical response time from most of our competitors.
Their response is usually measured in multiple hours, and sometimes days or even weeks. Our Team is always ready to deploy, 24 hours a day, 365 days per year, rain or shine, including holidays. We do not rely on automated answering systems for our main phone line (630) 458-1910. Instead, we guarantee that a live person will answer your call, regardless of whether it is a weekend, holiday, or any other day. As a premier chemical spill cleanup company, we prioritize response times.
HAZMAT – Trained Staff at HazChem Environmental
Reach out to us today for emergency cleanup response, as our team has OSHA-certified professionals with extensive experience in implementing the required protocols to guarantee a secure, skilled, and compliant cleanup process.
At HazChem, we are ready to deploy a team of HAZMAT professionals who are experts in chemical disposal at any time for a chemical leak. They follow stringent procedures for the collection, sampling, identification, transportation, and disposal of hazardous and non-hazardous chemical waste. Our staff members are certified in HM-181 HAZMAT, OSHA protocols, HAZWOPER, and are DOT/ASME certified for handling hazardous materials.
HazChem Environmental is well-equipped to handle chemical spills, ranging from small to large-scale facility chemical spills, chemical decontamination and chemical disposal. Our personnel, equipment, and technical proficiency enable us to manage chemical spillage or chemical leak of all types and sizes. Our chemical spill cleanup company can guide you through the proper steps.
Chemical Waste Types We Dispose Of:
Our company handles various types of chemicals for chemical waste disposal. However, we do not provide chemical cleaning services for household waste. Our chemical spill cleanup services for chemcial release include flammables, corrosives, oxidizers, toxics, poisons, liquids, solids, semi-solids, gases, solvents, acids, bases, reactive materials, and metals such as mercury, lead, and cadmium. Our expertise extends to the disposal of pharmaceutical waste, medical waste, flammable liquid waste, paint waste, pesticides and herbicides, lab pack waste, hazardous waste, acid and caustic soda, glycol, ammonia, and non-hazardous waste, just to name a few.
Chemical Spill Cleanup Company
The location of your chemical spill could be on your loading dock, a roadside accident, near a waterway, or a multitude of other places.
We are always open and ready to provide services for: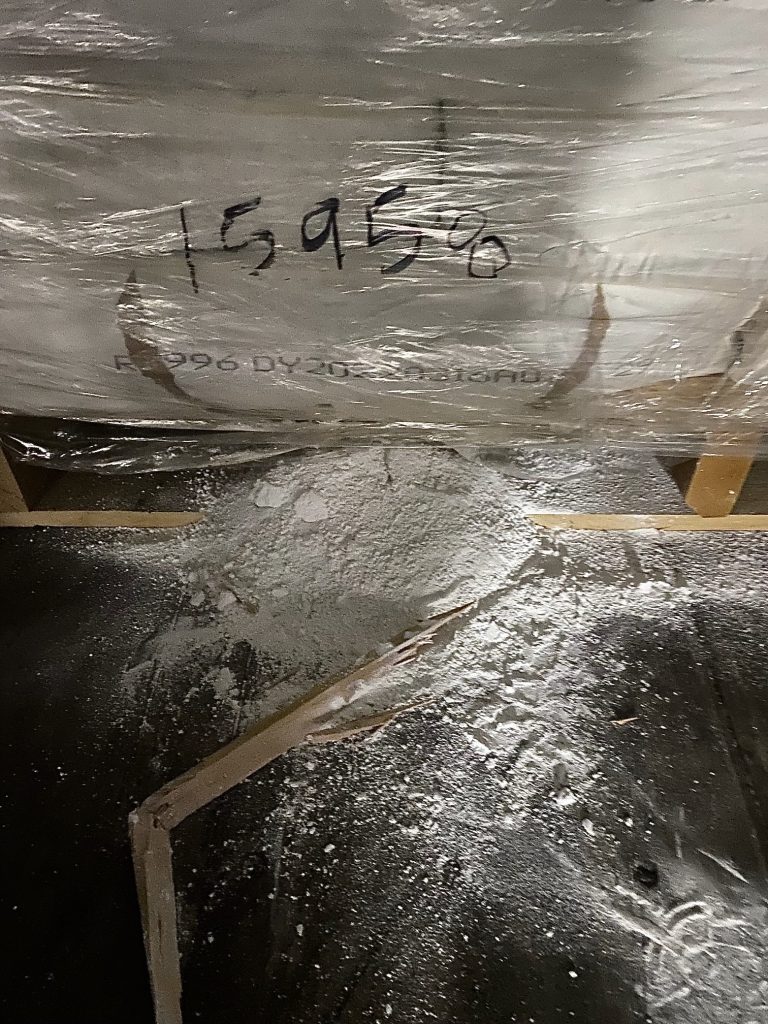 Identifying, implementing, and performing chemical spill remediation services

Transport of dangerous goods

Hazardous materials handling

Soil remediation and site restoration

Contaminated soil removal and remediation

Spill control
Navigating Complex Chemical Waste Regulations
HazChem Environmental helps clients navigate complex chemical waste disposal regulations. In addition to providing cost-effective chemical cleaning and disposal services, we offer expertise across your entire chemical material inventory. We ensure compliance with all aspects of your chemical waste management program.
Our services include identification, segregation, storage, transport, and hazardous chemical disposal. We provide Safety Data Sheets (SDS and MSDS), online compliance training, guidance on storage and labeling, and DOT-approved chemical waste containers. We have written an article about Safety Data Sheet information if you would like to learn more.
Our chemical waste removal services provide reliability, safety and compliance. Our qualified and responsive team is available to support you throughout the entire chemical spill, chemcial leak and/or chemical waste disposal process.
What Is the Source of Hazardous Chemicals?
Hazardous chemicals can originate from various origins. Certain hazardous chemicals have been created by military entities for warfare purposes. Industries also utilize numerous hazardous chemicals, including chlorine, ammonia, and benzene. Medical facilities utilize a variety of hazardous chemicals, often included in lab packs. Additionally, some hazardous substances are naturally occurring, such as poisonous plants. Furthermore, everyday items like household cleaners could potentially give rise to such chemicals.
Types and Categories of Hazardous Chemicals:
Information plays a crucial role in safeguarding employees and the environment.Hazardous chemicals are frequently classified by scientists based on their chemical characteristics or the impact they could have on individuals who come into contact with them during a chemical release. The classifications/types employed by the Centers for Disease Control and Prevention are outlined below:
Biotoxins—poisons that come from animals or plants.

Blister agents/vesicants—chemicals that severely blister the eyes, respiratory tract, and skin upon contact.

Blood agents—poisons that affect the body by being absorbed into the blood.

Caustics (acids)—chemicals that burn or corrode people's skin, eyes, and mucus membranes (lining of the nose, mouth, throat, and lungs) on contact.

Choking/lung/pulmonary agents—chemicals that cause severe irritation or swelling of the respiratory tract (lining of the nose and throat, lungs)

Incapacitating agents—drugs that make people unable to think clearly or that cause an altered state of consciousness (possibly unconsciousness)

Long-acting anticoagulants—poisons that prevent blood from clotting properly, which can lead to uncontrolled bleeding.

Metals—agents that consist of metallic poisons.

Nerve agents—highly poisonous chemicals that work by preventing the nervous system from working properly.

Organic solvents—agents that damage the tissues of living things by dissolving fats and oils.

Riot control agents/tear gas—highly irritating agents normally used by law enforcement for crowd control or by individuals for protection (for example, mace)

Toxic alcohols—poisonous alcohols that can damage the heart, kidneys, and nervous system.

Vomiting agents—chemicals that cause nausea and vomiting.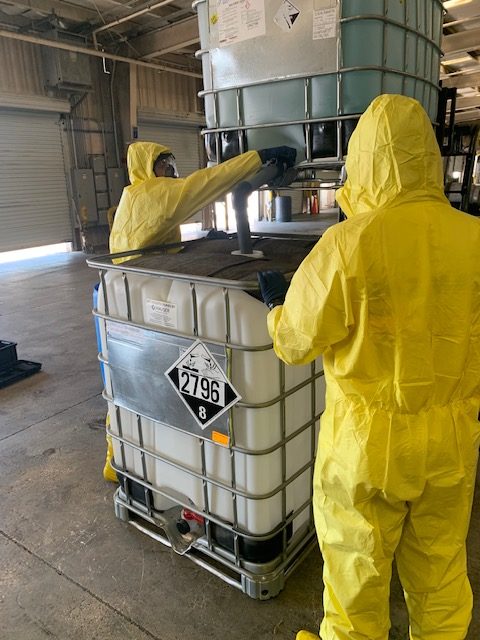 If you have the name of a particular chemical but are uncertain about its hazard category, you can look up the chemical within the CDC's  A–Z List of Chemical Agents. We are also available to assist you every step of the way.
Know Your Chemical Release Hazards
Incorporated within all work processes is the essential task of recognizing the perilous or potentially unsafe attributes of all chemicals engaged with or generated by your organization. Prior to employing any chemicals, it is essential to assess the potential outcomes of spills and establish appropriate response protocols. If required, refer to available resources like material safety data sheets (MSDS) and chemical references for response strategy development. Furthermore, make sure to communicate potential risks to your fellow workers in the vicinity and display HazChem's contact number for guidance, should the need arise. We're here to aid in identifying the chemical hazard class and advising on the subsequent actions to be taken .When planning work and preparing for potential problems, determine the hazard class of all the chemicals to be used. The following chemical properties are of most concern when preparing for possible chemical spills:
flammability

reactivity to air or water

corrosion

high toxicity
Have Spill Response Procedures in Place:  Make a Safety Manual

Every establishment that stores and/or uses chemicals should create documented protocols for responding to chemical spills or chemical leaks. These procedures need to outline the initial actions to be taken in case of a spill, encompassing factors such as staff roles, communication protocols, guidelines for utilizing spill response apparatus, and the process of cleaning up and proper chemical disposal. Disseminate these protocols to all individuals involved in chemical use or those who might contribute to chemical spill cleanup. Regularly assess and revise these procedures to ensure that all employees are acquainted with the most up-to-date details. Each procedure should include the date of its latest review.
Chemical spill response procedures should include these guidelines:
appropriate evacuation zones and communication to all employees
availability of fire suppression equipment
the first aid procedures that might be required.
HazChem's phone number for emergency chemical spills response
a listing of appropriate protective clothing, safety equipment, and cleanup materials required for spill cleanup (gloves, respirators, etc.) and an explanation of their proper use.
disposal containers for spill cleanup materials
Prior to commencing any tasks involving chemicals, confirm the presence and proper condition of all essential safety gear and chemical spill containment resources. Furthermore, ascertain that those individuals who might participate in spill response are adequately trained in equipment utilization and chemical spill cleanup protocols. Lastly, conduct routine assessments of all materials and equipment to guarantee their functionality in times of necessity.
First Steps when a Chemical Leak Occurs:
In the event of a chemical leak, chemical spill or chemical release, promptly inform your colleagues and supervisor, regardless of the spill's size or apparent insignificance. Even minor chemical spills can lead to potentially harmful exposures for you and others, or they might give rise to concealed hazards that may necessitate notification of regulatory authorities. If uncertain, contact HazChem immediately for specific guidance.
When a chemical spill occurs, you and your colleagues should distance yourselves from the area while assessing the appropriate course of action. There are two categories of spills: simple spills, which you can manage independently, and complex spills, which demand professional support. A simple spill is characterized as one that:
Does not rapidly spread

Does not pose immediate risks to individuals or assets, except through direct contact

Does not endanger the environment.
Five

basic steps to determine whether a chemical spill is simple or complex:
1. Human Health Impacts of A Chemical Leak or Chemical Truck Spill                                                  
When determining whether to undertake a chemical spill cleanup, it's crucial to prioritize potential health effects as the primary hazard consideration. Certain chemical releases may lead to hazards like fires or explosions, while others may pose health risks due to their rapid dispersion and easy entry into the body. If a chemical spill involves these risks, it cannot be categorized as "simple."
In cases where the potential for fire or explosion is evident, it's advisable to seek assistance from trained emergency responders such as HazChem. The release of flammable chemicals, whether in liquid or solid form, can give rise to significant fire and explosion dangers under the presence of factors like:
Volatile vapors

Water-reactive or air-reactive chemicals

Ignition sources

Oxidizers

Substantial amounts of combustible materials
Toxic vapors and dust particles also present hazards. It's important to avoid direct contact with these risks as they can rapidly spread, easily permeate the skin, and cause tissue damage during a chemical leak.
A chemical spill is not a health concern if it exhibits low toxicity (especially if it's non-volatile or non-dusty), lacks high corrosiveness, and isn't a potent oxidizer. Such chemical spills might be deemed "simple" only when no physical harm or environmental factors are involved. In instances where the toxicity of the spilled chemical is uncertain, treat the spill as a potential human health hazard by avoiding exposure and seeking external assistance.
2. Potential for Physical Property Damage 
Assessing the potential for causing physical harm to property, including equipment, building materials, structures, or cleanup resources, is another crucial factor in determining the simplicity of a chemical spill or chemical release. It's important to note that while the immediate response to a spill often involves safeguarding equipment and property, any genuine threat to these assets will also endanger those responsible for the cleanup. If any risks to human health or fire/explosion dangers are present, prioritizing property protection is not recommended.
In addition to concerns related to fire and explosion hazards, substances with strong corrosive properties and strong oxidizers typically fall within the property damage spectrum. If the presence of any hazards poses a threat to property integrity, it's advisable to categorize the chemical spill as complex and promptly notify the appropriate authorities.
3. Environmental Hazards of Chemical Spills
Certain chemical spills carry the risk of escaping into the surrounding environment. These spills might involve emissions into the air, discharges into the sewage system, or direct leakage into soils and surface waters. When a chemical spill holds the potential to inflict harm upon the environment, it's essential to promptly inform the relevant authorities. In situations where it's safe to do so, it's advisable to consider interim actions before the arrival of hazardous materials response teams, such as utilizing absorbents to contain the spread of the spill or using rubber mats to cover floor drains.
While certain chemicals in small quantities can contribute to environmental concerns, the majority of environmental threats stem from substantial releases of materials. A sizable chemical release that poses a threat to the environment is not classified as a simple spill and necessitates the intervention of trained responders; a service provided by HazChem.
4. Assessing Quantities of Chemical Release
The next step to take when determining whether a spill is "simple" is to evaluate the quantity of material released. If a spilled chemical is not hazardous, its cleanup (without the assistance of an emergency response team) is dependent on the ability to control the spill, as well as the availability of sufficient chemical spill control materials (e.g., an absorbent for liquids). Factors that may complicate a cleanup effort (such as the unique characteristics of a spill's surroundings or the restricted access to a spill) must be determined on a case-by-case basis.
If the spilled chemical is hazardous, the threshold quantity for a simple spill cleanup depends on the spilled chemical's physical properties and hazards. This quantity depends on situational factors such as:
Status of current

 

training experience of personnel on site

the availability of spill control materials and PPE

the physical layout of the spill location and surroundings
The more toxic, corrosive, or flammable a material is, the less likely that the spill can be defined as "simple". Thresholds for flammable liquids and solids, as well as volatile toxics, should be relatively low. Spills of reactive chemicals should only be managed by trained responders.
5. Assess Potential Effects and Impacts: Managing Chemical Spill Cleanup
Another factor to consider in determining the feasibility of managing a chemical spill as a simple occurrence involves assessing the potential broader ramifications stemming from the spill. A chemical spill situated in an environment where its inherent risks are amplified by specific circumstances, such as physical conditions or the presence of numerous individuals, should not be regarded as a simple incident. For instance, the coexistence of boxes, chemicals, and other sources of ignition would intensify the consequences of a one-gallon release of acetone. Given that acetone is highly volatile and flammable, this scenario poses an immediate threat to both human safety and property, necessitating emergency responder involvement.
Additional factors that could amplify the repercussions of a chemical spill and warrant emergency response include: • the likelihood of hazardous vapors or dust infiltrating the building's ventilation system (and being disseminated to other areas)
• the potential for spilled liquids to migrate into other sections, thereby exacerbating the hazard (such as reaching ignition sources, exposing additional individuals, causing harm to delicate equipment)
• the existence of incompatible chemicals
• the proximity of classrooms or offices housing individuals vulnerable to the spill's aftermath
• spills occurring in sinks that might be interconnected to other sinks through the plumbing system.
When evaluating potential impacts, a swift response can curtail adverse outcomes. Conversely, an inappropriate reaction can escalate a seemingly simple spill into a complex situation.  In order to ascertain whether a chemical spill should be categorized as simple or complex (often the most challenging aspect of spill response), it is imperative to understand (1) the hazards presented by the spilled chemical and (2) the potential extent of the spill's impact. These factors are largely influenced by the magnitude of the spill.
Rely on HazChem Environmental to assist you in determining the appropriate course of action, regardless of the time of day for any chemical leak, chemical release or chemical spill. As a professional spill cleanup company, we provide all levels of chemical spill cleanup, chemical transportation and chemical disposal services.
View one of our completed Emergency Chemical Spill Projects.
View other HazChem Services.

Compliant. Responsive. Safe.
 Call 630-458-1910 for immediate assistance. Open 24/7/365
For a FREE, no-obligation quote, click the button below