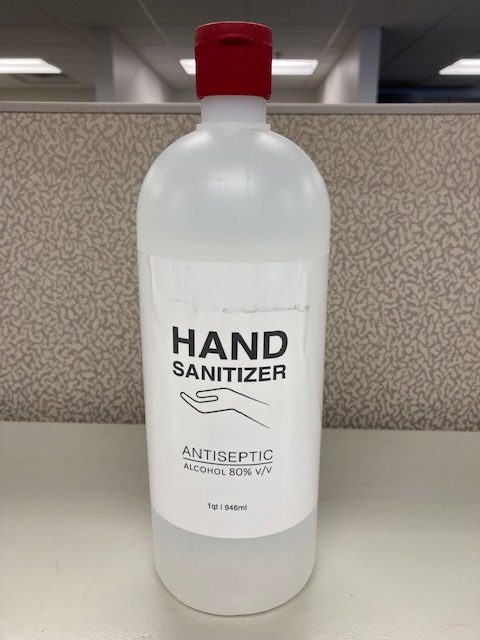 WHAT TO DO WITH EXPIRED HAND SANITIZER
Hand sanitizer is something most businesses have on hand. It's a quick, convenient way to encourage proper personal hygiene and prevent the spread of bacteria and disease on commercial grounds. If your business uses hand sanitizer, there may come a point when you need to get rid of it. So, what to do with expired hand sanitizer? Learn more about proper expired hand sanitizer disposal.
DOES HAND SANITIZER EXPIRE?
Yes, it most certainly does. The two active ingredients in hand sanitizer, hydrogen peroxide and alcohol, decrease over time. See the expiration date on the container.
AFTER ITS EXPIRATION DATE, WHAT SHOULD I DO WITH EXPIRED HAND SANITIZER?
Expired hand sanitizer disposal is crucial, as it is considered hazardous waste.
Additionally, the USDA classifies hand sanitizer as a Class 3 Flammable Liquid due to the high percentage of ethyl or isopropyl alcohol it contains. This classification comes with special handling and disposal requirements your business must follow.
Large amounts of outdated hand sanitizer call for hazardous waste disposal. Pouring gallons of expired hand sanitizer down a drain or throwing foam hand sanitizer into the trash is a recipe for disaster that can quickly lead to combustion. Furthermore, improper hand sanitizer disposal will also net your business bad press, hefty EPA fines and major legal issues with area, state and federal regulatory entities. Therefore, you will need to reach out to a waste management company for your commercial hand sanitizer disposal needs. 
Use a Certified Waste Hauler Licensed to Transport and Store Hazardous Waste
HazChem Environmental is a waste disposal company with over 30 years of experience in the waste management industry. We know what to do with expired hand sanitizer, and provide hand sanitizer disposal services throughout the United States. Our environmental experts and chemists are experienced and knowledgeable, and this expertise enables us to offer our hand sanitizer disposal services at competitive prices, with no long-term contacts. We offer a simple, personalized experience to make disposing hand sanitizer as easy as possible.
Learn more about Hand Sanitizer Disposal
Contact HazChem to get a quote or learn more about our expired hand sanitizer disposal services. Email sales@hazchem.com or call 630-458-1910.
HAZCHEM ENVIRONMENTAL CORP IS A CERTIFIED WASTE HAULER LICENSED TO TRANSPORT AND STORE HAZARDOUS WASTE.
SUPER-FAST 60-Minute Response Time
We understand the urgent and critical nature of your call for service. Our Emergency Rapid Response Teams are ready, willing and able to respond quickly to remedy your emergency situation. Our Emergency Response Vehicles are pre-loaded with 90% of the equipment needed for any emergency situation. The final 10% will be added for your particular needs. This advance preparation enables us to deploy a Team within 60 minutes or less from our facility. Based upon our clients' feedback, this is far better than the typical response time from most of our competitors. Their response is usually measured in multiple hours, and sometimes days or even weeks. Our Team is always ready to deploy, 24 hours a day, 365 days per year, rain or shine, including holidays. We do not rely on automated answering systems for our main phone line (630) 458-1910. Instead, we guarantee that a live person will answer your call, regardless of whether it is a weekend, holiday, or any other day.
We are always open: Call (630) 458-1910 for IMMEDIATE ASSISTANCE.
View all Environmental Services HazChem provides our valued customers.

Compliant. Responsive. Safe.
 Call 630-458-1910 for immediate assistance. Open 24/7/365
For a FREE, no-obligation quote, click the button below