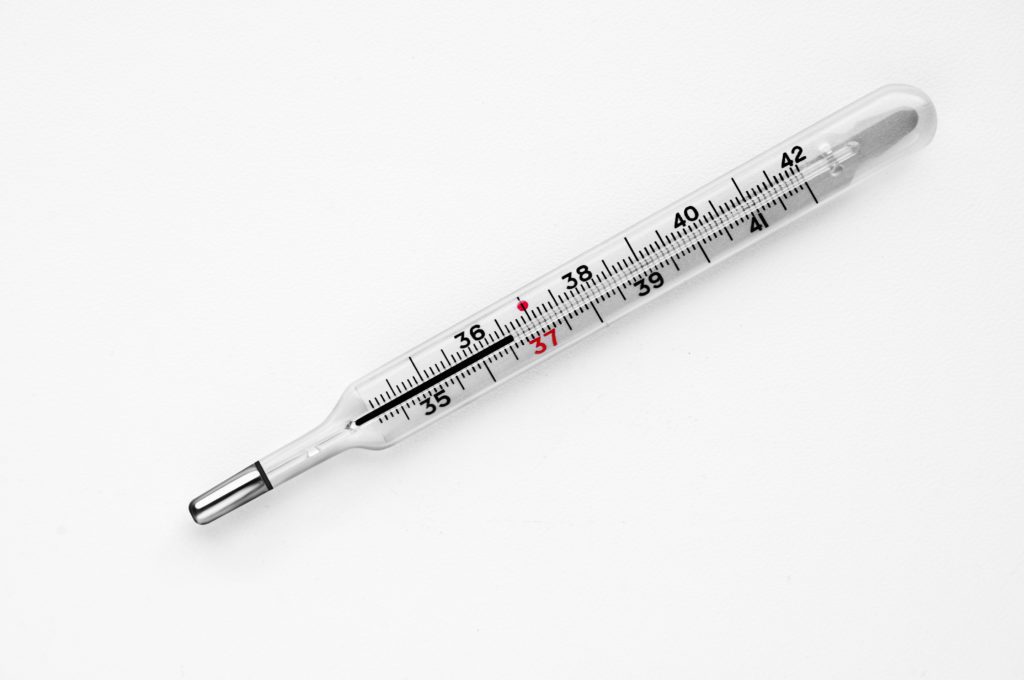 MERCURY THERMOMETERS
Because mercury thermometers can be used to determine body, liquid, and vapor temperature, they often appear in buildings of business. They have many uses, amongst those are laboratory experiments and industrial applications.
Thermometers to gauge a person's temperature are made of glass the size of a straw, with a silvery-white liquid inside. They are common in many schools and of course medical facilities. There are two general types of thermometers that measure body temperature:
Oral/rectal/baby thermometers, containing about 0.61 grams of mercury
Basal temperature thermometers (used to track slight changes in body temperature), containing about 2.25 grams of mercury
Mercury thermometers may be used in many applications, including chemical experiments, water and acid baths, blood banks, ovens, and incubators.
Mercury thermometers are also used in:
Power plants and piping
Chemical tanks and vats
Heating and cooling equipment
Breweries, canneries
Bakeries, candy making
Dairies, ships
Wineries and distilleries
Paint kettles
Mercury Thermometer Cleanup and Disposal
If a mercury thermometer breaks during usage or if a mercury thermometer is improperly disposed, the thermometer will release mercury vapors that are harmful to human and ecological health.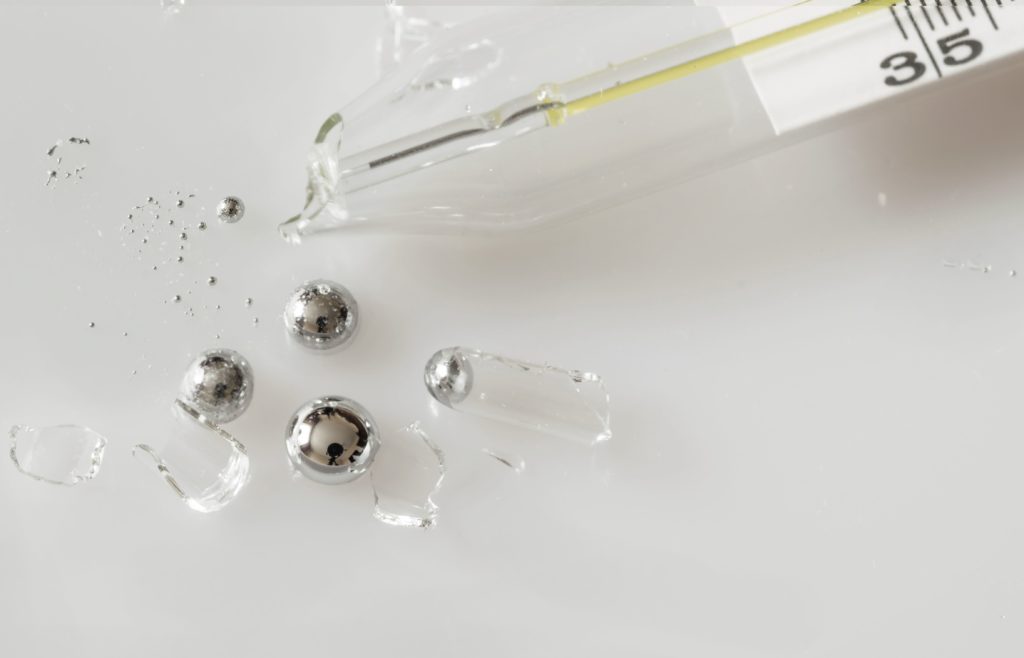 What to do if you need an industrial Mercury Cleanup and Disposal:
Call HAZCHEM ENVIRONMENTAL @ (630) 458-1910or email sales@hazchem.com