HazChem Job of the Month –
Emergency Spill Cleanup- Flammable Waste
At 7:30 p.m., one of the largest companies in the world became aware of a problem at one of its United States Midwest outlets. Flammable waste products had mistakenly been disposed into one of its large dumpsters. HazChem Environmental was called to handle this emergency. A six-man crew of HazChem immediately began the process of making sure the proper equipment was brought to the emergency site, including a Bobcat. The HazChem manager of this job was a Lieutenant at a Chicagoland Fire Department who also works part-time for HazChem.
Flammable Waste was Put Inside a Dumpster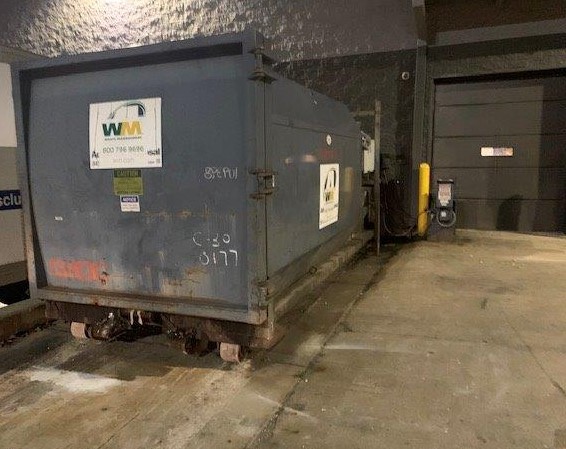 "We have found that hiring highly trained, highly skilled firefighters to work for us on a part-time basis is a huge benefit to our company," said Chris Johnson, Co-owner of HazChem Environmental. "On this particular spill in Gurnee, our manager did an outstanding job as did our entire crew." Once onsite, employing a Bobcat, HazChem pulled the dumpster far away from the building and towards a roll-off dumpster that HazChem also brought to the job site.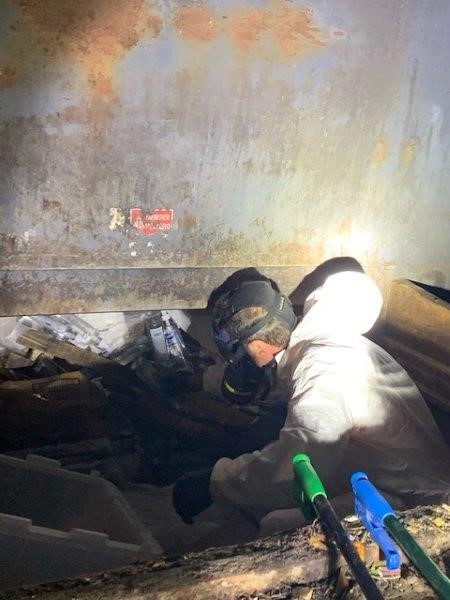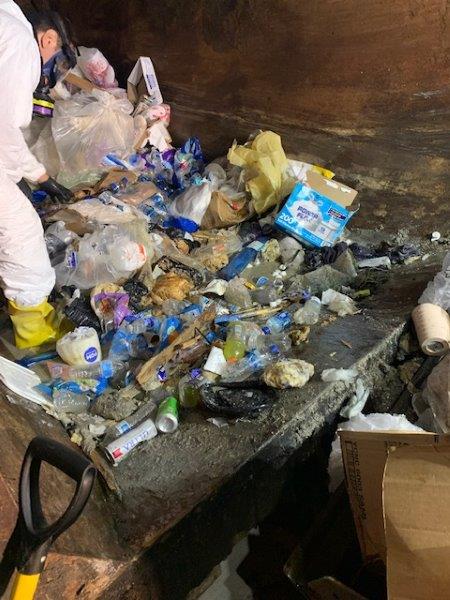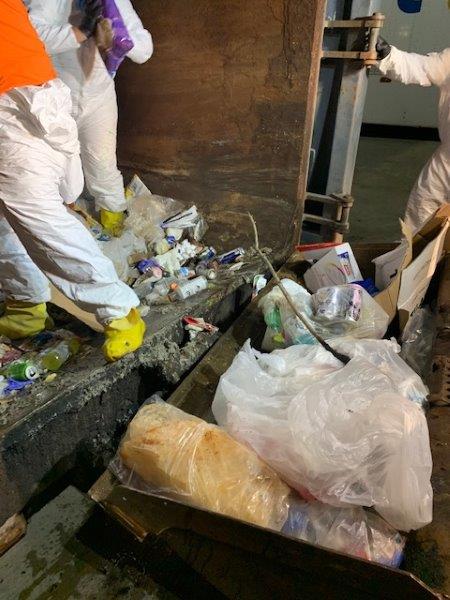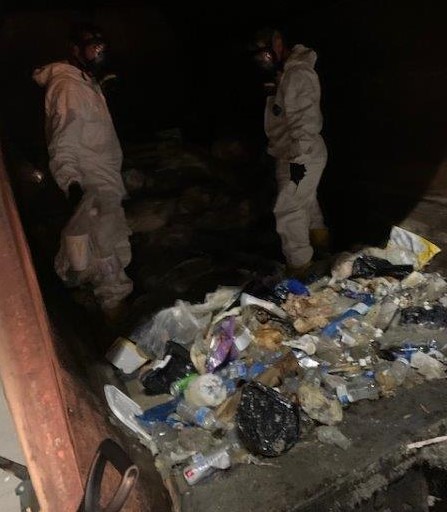 HazChem crew members carefully moved all flammable products out of the garbage bin and safely deposited the items into 55-gallon Open-Top-Steel Drums. The rest of the garbage in the bin was transferred to the heavy-duty bucket of the Bobcat and then efficiently transferred to our runoff dumpster. "We were very proud to be called to handle this emergency job and equally proud that the job was done safely, effectively and, for the work involved, relatively quickly, which helped save our client capital," said HazChem Co-owner Alan Shapiro. "When we hear at the end of our jobs, 'Thank you so much for everything,' which is what occurred after this particular job was completed, it's very rewarding to our crews and our entire company."