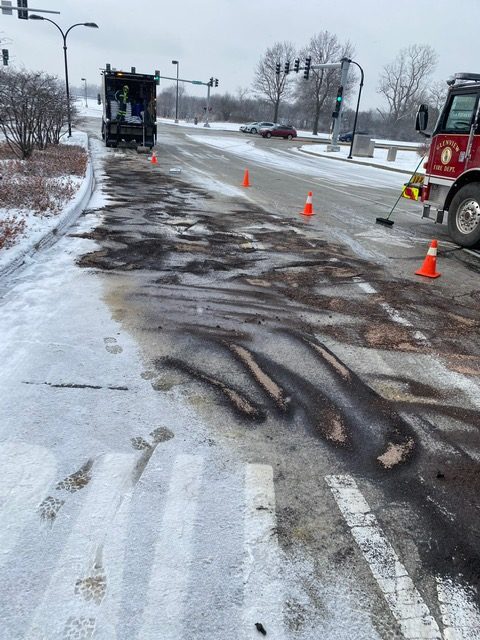 One of the top 35 companies in the world is a client of HazChem Environmental.
"It is very gratifying that this very large worldwide company trusts us so much and has been with us for 27 years," said HazChem Co-owner Alan Shapiro.
On Jan. 28, 2023, one of the trucks for this international company suffered a fuel spill in Glenview, IL.
"It wasn't a complicated spill," Shapiro said. "We were called at 8:50 a.m. and our crew was there at 9:40 a.m. with all the necessary supplies."
The fire department had arrived at 9:05 a.m. The fire department, after making sure nobody was in any danger, laid down some oil dry into the spillage.
Once the HazChem crew arrived, one of the HazChem technicians used a power sweeper to work that oil dry into the spillage.
"Our longstanding company policy is to not make any formal endorsements of product," Shapiro said. "However, I have no problem telling anyone that our choice of power brooms are the ones manufactured by Stihl. Their products are extremely effective, and they last a long time. So on this particular spill, we used one of our Stihl power brooms."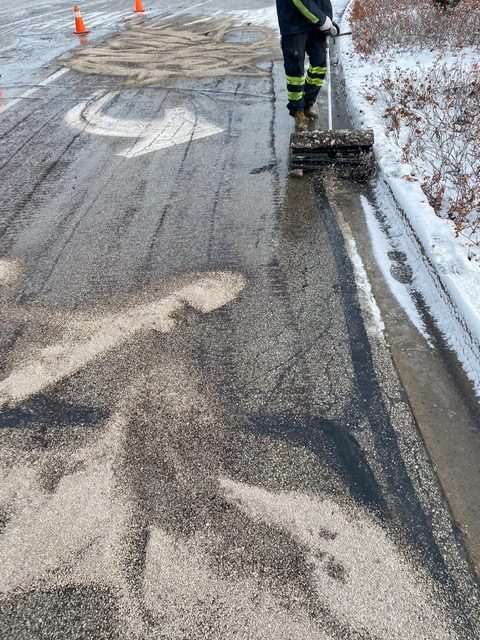 The on-site HazChem manager of this spill, L.K., a seven-year employee, concurred.
"The Stihl PowerSweep works great," he said. "On this spill, working oil dry into a fuel spill on concrete pavement, having a solid power broom is essential. It helps speed up the cleanup time. We don't want to be on the side of a street any longer than necessary. The Stihl PowerSweep worked very efficiently on this spill, as per usual."    
On this particular spill, a small amount of fuel made its way into a sewer. So the HazChem crew used a Wet/Dry Vacuum to suck the fuel out of the sewer.
"That worked very well," L.K. said. "We did a final inspection and the sewer was cleared of fuel."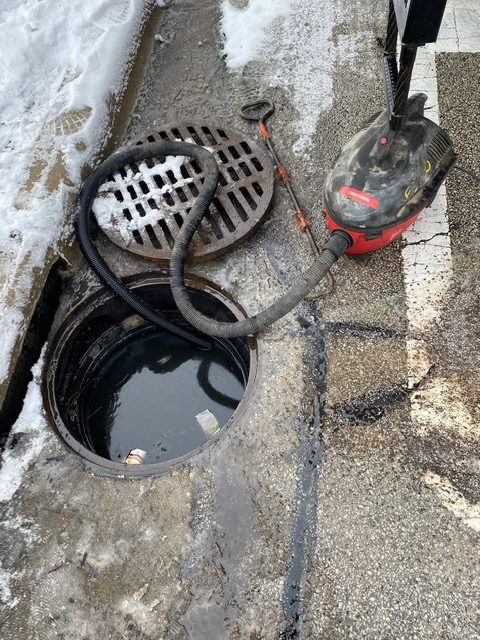 The entire cleanup took only 50 minutes.
"Having the Stihl PowerSweep probably saved us from having to work on-site for an extra hour," L.K. said. "We can use shovels and brooms and scrapers but when we can use our power broom, our crews — and our clients — are better off."