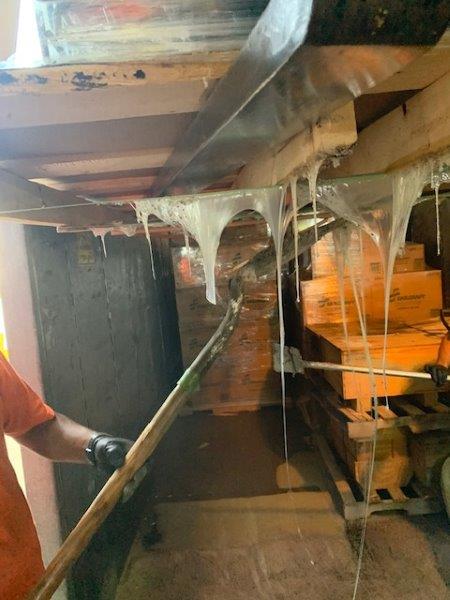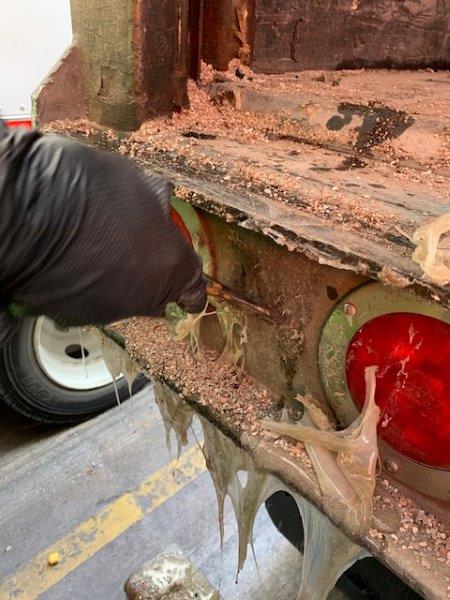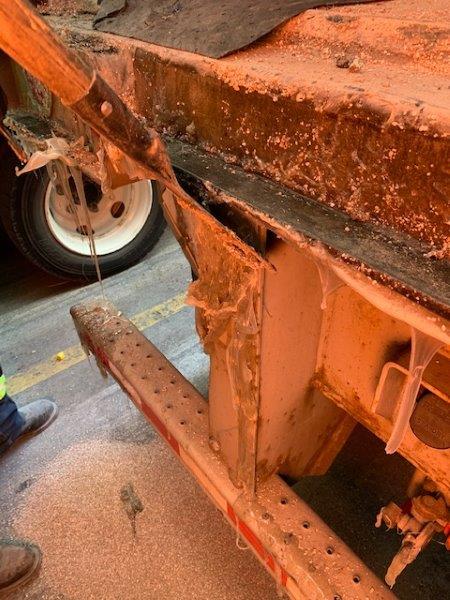 Tuesday, July 28, at 8:05 a.m., HazChem was called to respond to an emergency about 35 miles south of our headquarters in Addison, IL. One of the largest companies in the world, a freight transporter, had suffered a glue spill at one of its terminals.
"A glue spill can be tricky if not handled correctly," said Chris Johnson, Co-Owner of HazChem. "No disrespect intended, but some of our competitors take forever to clean up these spills. We're confident in our managers and crews that they know how to handle glue spills effectively – and quickly as possible. On this particular spill on July 28, only one pail of glue had spilled but it did affect a large part of the trailer."
The HazChem Crew Manager for this job was familiar with glue spills. He formerly worked in management at a large American freight transporter before joining HazChem three years ago.
"We were confident that our Crew Manager would handle this spill correctly," Johnson said. "And that's exactly what he did."
Once onsite, the HazChem Crew Manager and his fellow HazChem technicians began pulling out the freight and wiping that freight down. As they moved out the freight, crew members used oil dry on the trailer floor to help absorb, and then scrape the adhesive up.
"Things were working well," said the HazChem Crew Manager. "The bottom of the skids were contaminated and we continued to clean those up. Relatively quickly, we were able to find the damaged pail of adhesive which had caused this entire spill. We put that damaged pail into a 55-gallon Open-Top-Steel drum, and continued on with our cleanup."
The back of the trailer, outside, was also affected by the glue and that area was cleaned with pads and scrapers.
"Our guys worked very quickly considering how widely spread the glue was," said Alan Shapiro, HazChem's Co-Owner. "Our three-man crew finished this cleanup job in under two hours. The quicker we can work, the more capital we can save our customers. I thought our Crew Manager and his crew did a great job with this spill."