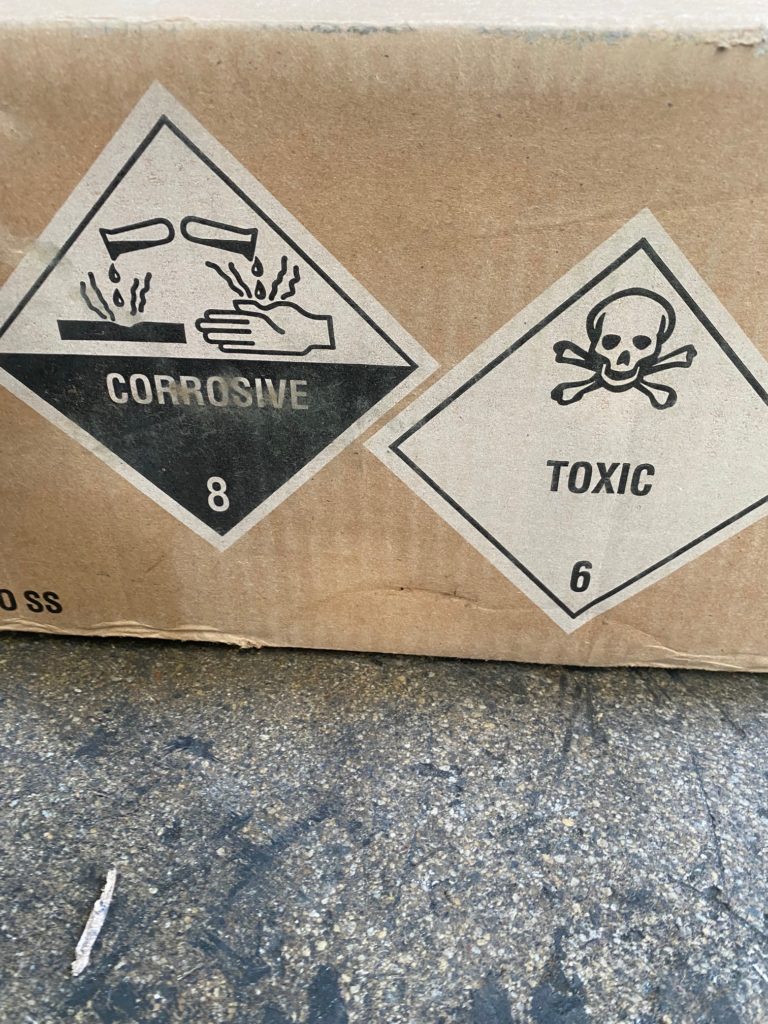 Hydrofluoric acid is a dangerous, potentially deadly, chemical compound.
On July 26, 2022, at 5:40 a.m., one of the largest freight carriers in the world discovered hydrofluoric acid had spilled inside a trailer at one of its terminals in Illinois.
"We were called at 5:50 a.m. to clean up this emergency spill, and we understood our client's huge concerns," said Alan Shapiro, co-owner of HazChem Environmental.
According to the Environment, Health and Safety Department at the University of North Carolina (https://ehs.unc.edu), "Inhalation of hydrofluoric acid vapors may cause severe throat irritation, cough, dyspnea, cyanosis, lung injury and pulmonary edema resulting in death."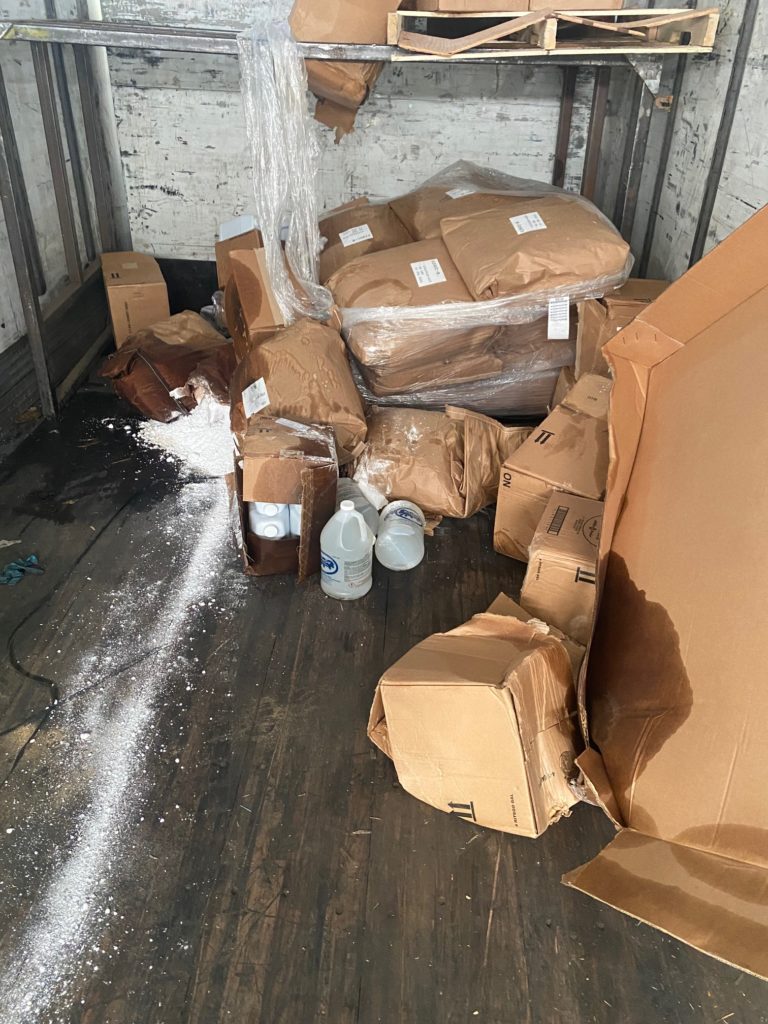 A HazChem crew of three hazmat-trained technicians arrived on-site within 40 minutes.
The crew put on Tyvec Suits and wore Air Purifying Respirators before entering the trailer.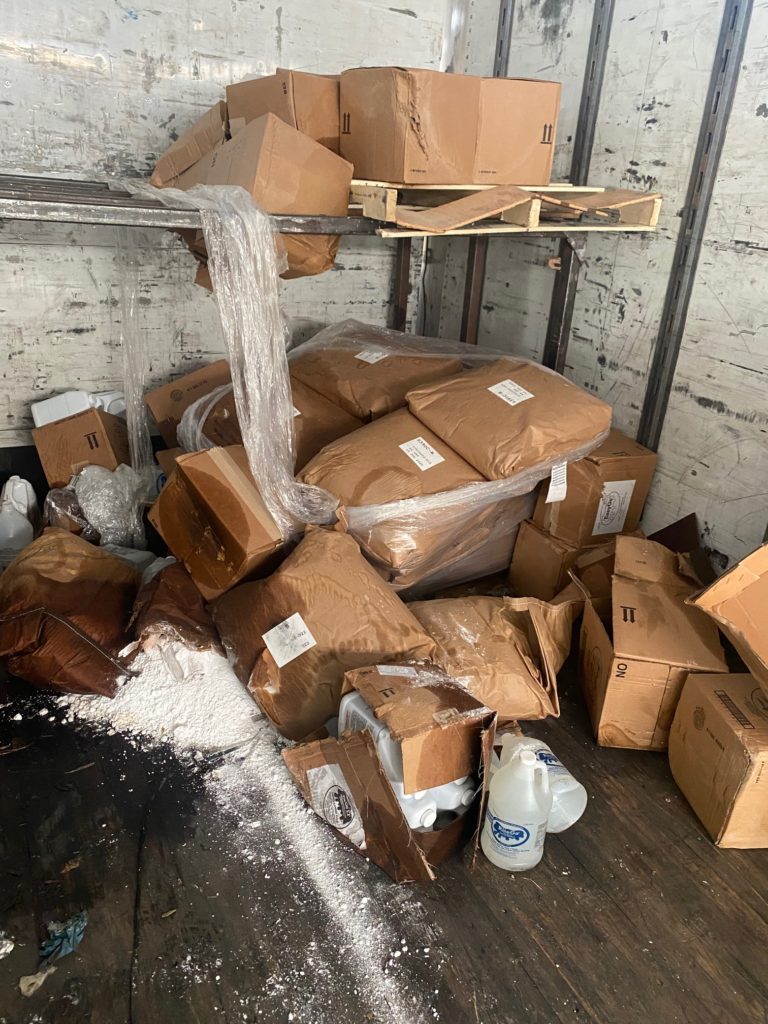 Then the damaged containers of hydrofluoric acid were deposited into 55-gallon OTP drums, sealed and properly labelled.
Rather quickly, the trailer was no longer a dangerous place to be.
"The most important component in cleaning these type of spills is safety, safety, safety," Shapiro said. "We do not want any of our client's employees at risk and we do not want any of our technicians at risk. The proper suits and respirators are mandatory in cleaning these type of spills."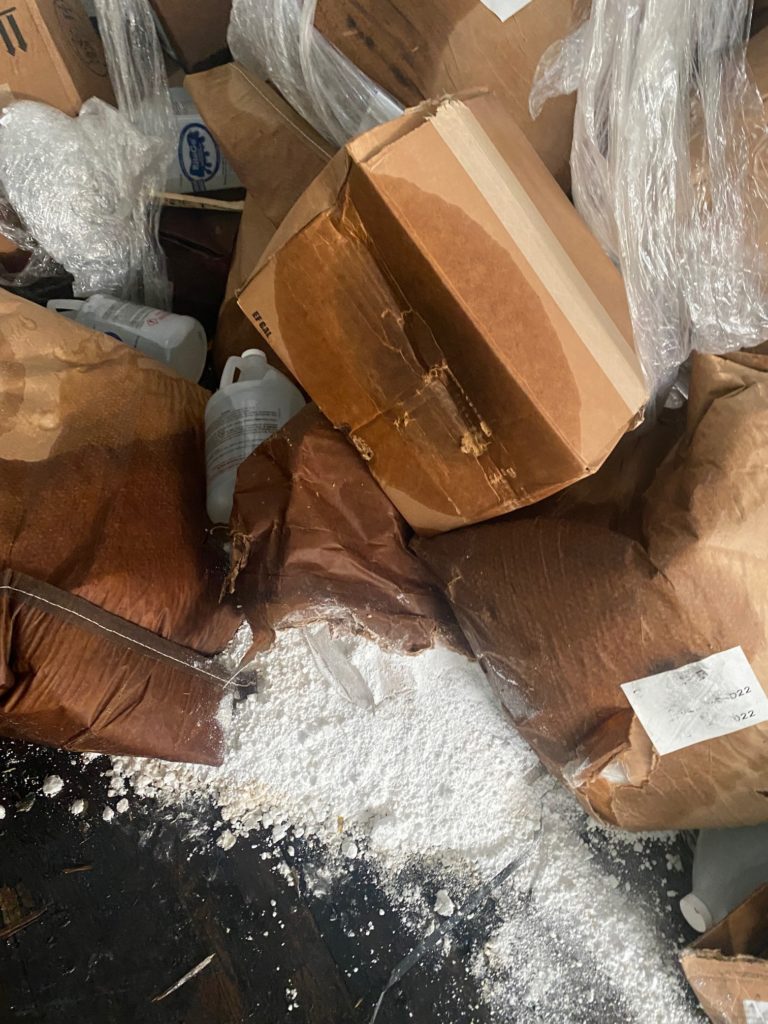 The crew had also noted a second product had spilled: non-hazardous powder.
"It's not that unusual for different products to spill on the same trailer," Shapiro explained. "If a trailer hits a harsh pothole or if some freight had been improperly placed before transit, there is always the possibility of more than one product being damaged in transit."
The crew used a Hepa-Vacuum Machine to pick up the spilled non-hazardous powder.
"There were also 16 damaged bags on the trailer of another product," Shapiro said. "The bags were wet. It was another non-hazardous product. Our crew put the damaged bags into 55-gallon open-top-steel drums. Our crew inspected all the bags. Those on the trailer that weren't damaged were restacked onto a new pallet. After saving those bags for our client, we shrunk-wrapped them tight for security.
"And some liquid soap had spilled out from another box. So this was the fourth different spilled product on this trailer. It was, again, non-hazardous."
The crew put down fresh oil dry to absorb and clean the spilled soap. The crew then worked the oil dry into the spillage and put the worked-in oil dry into a 55-gallon open-top-steel drum.
And then the job was finished.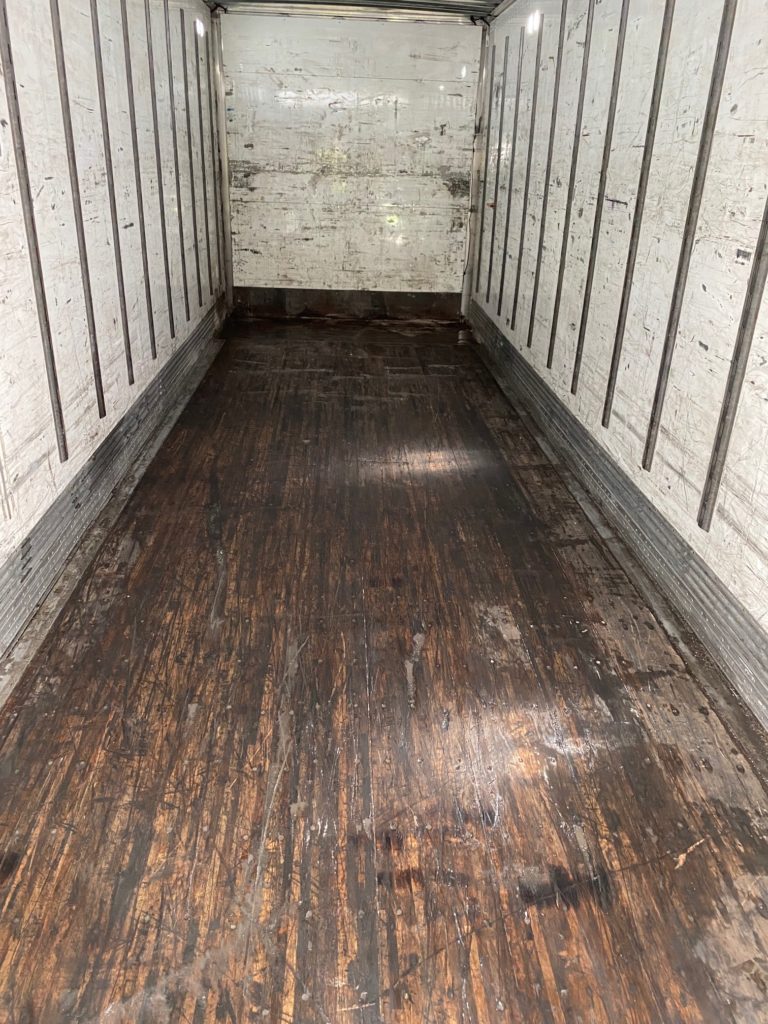 Said Shapiro, "Our crew called the terminal manager to inspect the trailer and it was basically spotless — that terminal manager was thrilled.
"Four different products spilled on one trailer is somewhat unusual. But we've seen it all in our 32 years of business.
"With this particular spill, we were glad to hear our client was so happy with our work. Most importantly, the hydrofluoric acid did not affect any person at the terminal. Like I said, I worry about three things: safety, safety and safety."