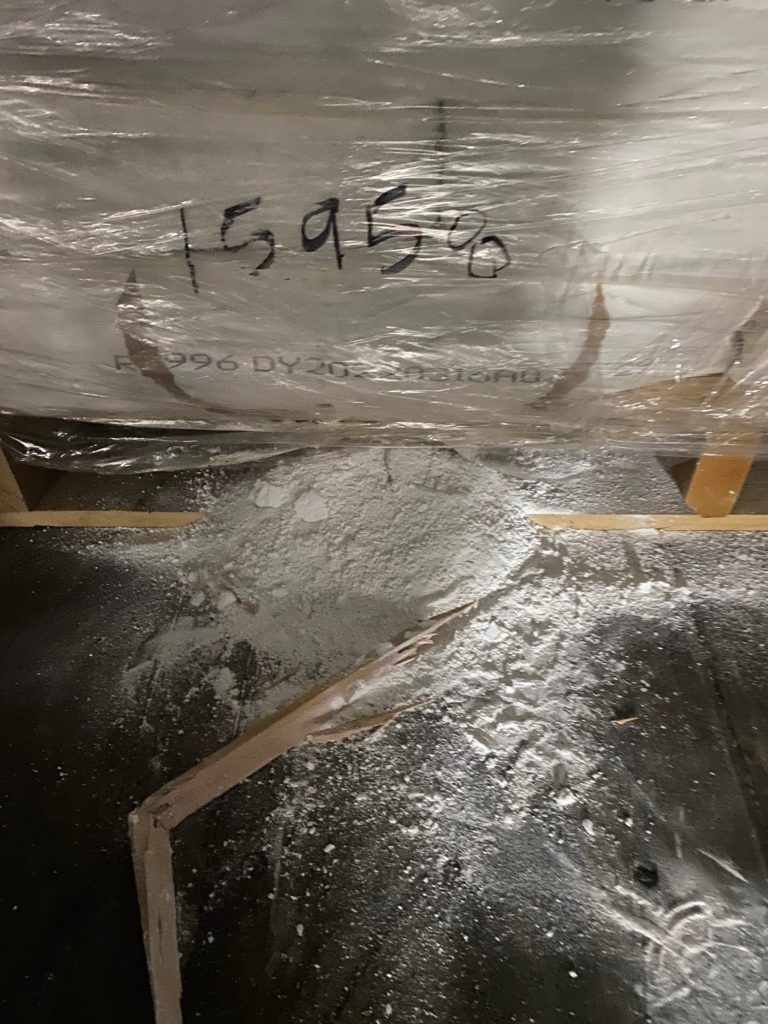 Pigment can be hazardous or non-hazardous.
At 10 p.m., November 21, one of the world's largest freight transport companies suffered a spillage of two bags which had been full of pigment. The spillage had occurred at the downtown Chicago-based port of this company.
HazChem has been servicing this company for three decades and was called to the scene.
While some spill cleanups are rather routine, this one was not. The bags were not printed in English and the freight-carrier company could not find out exactly what type of pigment had spilled.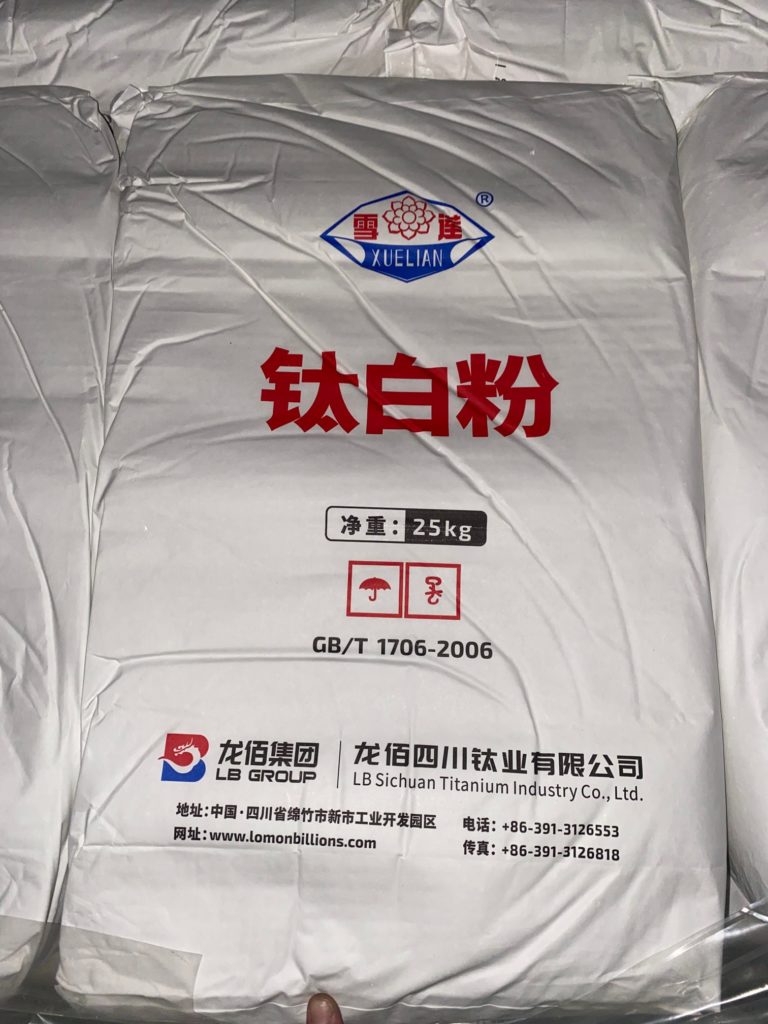 "We needed to make a few phone calls once we arrived at the terminal," said L.K., a six-year manager of spill cleanups for HazChem. "We took photos, made good use of one of our contacts who can get things translated, we connected the dots with the freight-shipping company and then we knew what we were dealing with."
The HazChem crew was able to confirm the spilled pigment was non-hazardous.
This particular pigment wasn't dangerous to work with and so the crew did not need to wear air purifying respirators nor hazmat suits.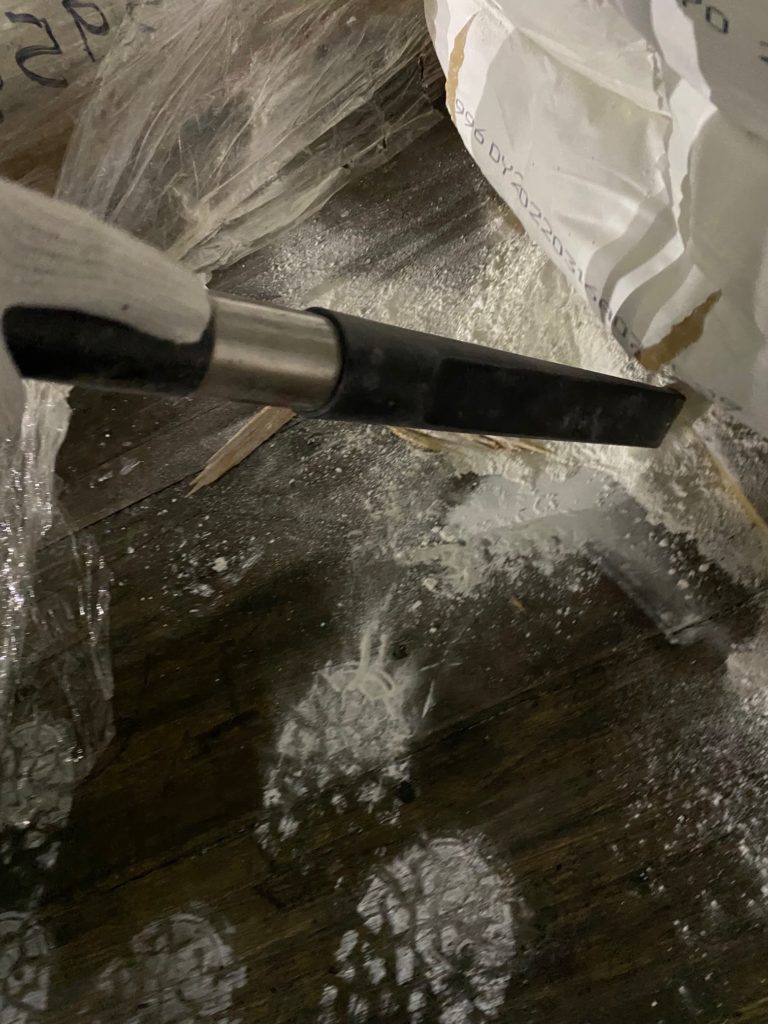 The crew used a Hepa-Vac Machine to clean up as much of the spillage as possible.
The two damaged bags which had caused the spillage were at the bottom of a stacked pallet so the HazChem crew unstacked each of the remaining "good" bags on top.
Upon reaching the two damaged bags, the HazChem crew put both into a 30-gallon open-top-poly drum for transport and disposal.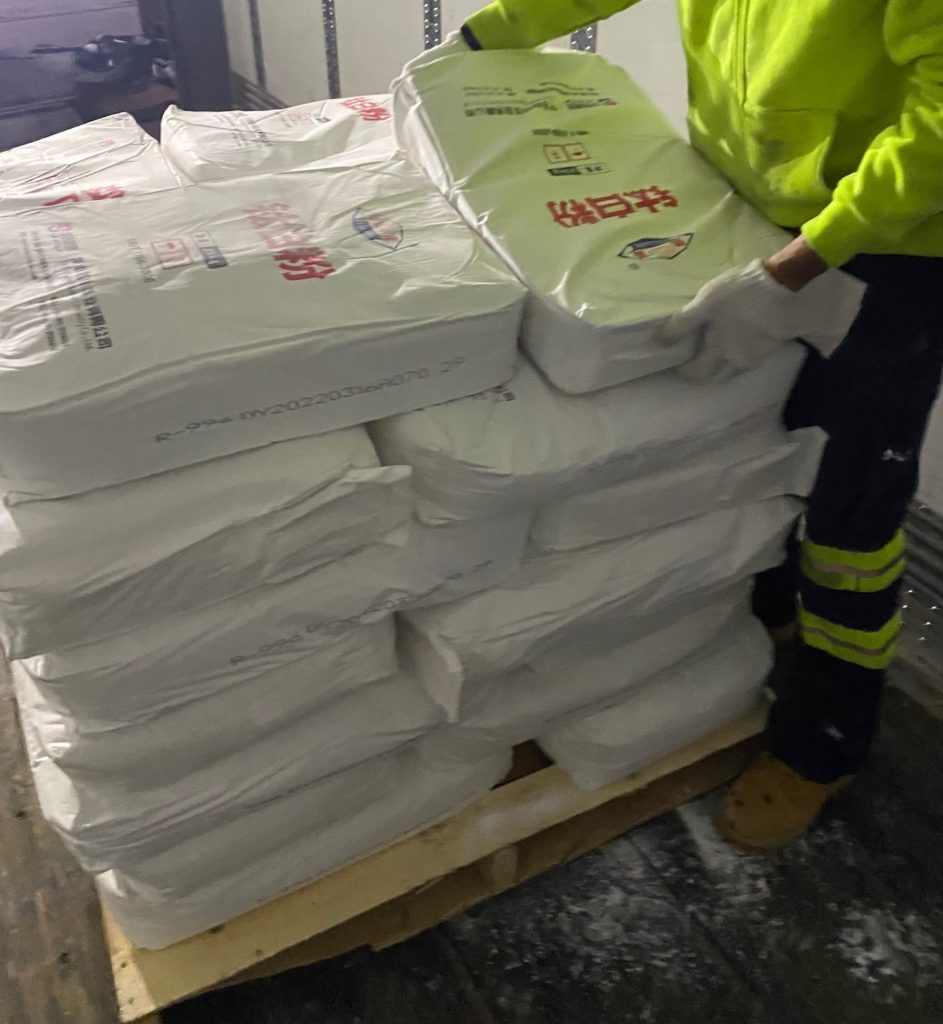 The crew then restacked all the "good" bags onto a new skid and wrapped everything tight (shrink wrap) for security.
"This allowed our client to reship this product immediately," L.K. explained.
Some of the spilled pigment on a trailer floor was stubborn, it couldn't be lifted with the Hepa-Vac Machine. However that didn't prove problematic.
"We always keep simple green, universal pads and Sodium Hypochlorite 12% on our emergency trucks, and we used all three to pick up the stubborn stains," L.K. said.
The entire on-site cleanup took 40 minutes.
"It went pretty quickly once we received the translation of what it was we were dealing with," L.K. said. "I know the terminal manager was pleased with us that we went the extra mile for them. Hazardous disposal costs more than non-haz, cleaning hazardous spills instead of non-haz spills can require more equipment and that can add to the cost, too.
"So our customer knew we were trying to help them out and they were happy."