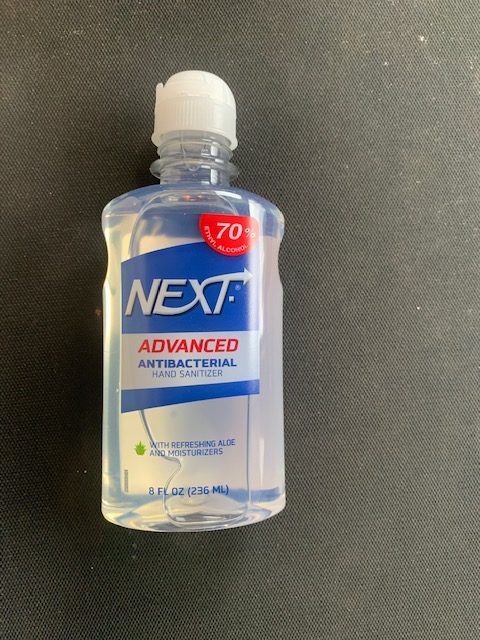 On September 15, a large company in Nevada, specializing in truck rentals, contacted HazChem Environmental with a problem.
This client had 21 truckloads of expired hand sanitizer.
"This was a major issue to them," explained HazChem Co-Owner Alan Shapiro. "Keeping 21 trailers off the road is brutal on a company which relies on rentals for much of its income."
With many Americans feeling better about the effects of Covid-19, hand sanitizers were not moving quickly, in contrast to once-projected heavy sales.
Most hand sanitizers are flammable and all the product inside these 21 trailers were indeed hazardous.
HazChem Environmental is a certified waste hauler permitted to transport and store hazardous waste.
"We had the ability to assist this Nevada company and we were glad to help," Shapiro said.
After a steady exchange of telephone calls and emails, the details were worked out.
"We had never heard of HazChem before we had this issue," said E.I., an officer of this Nevada company. "We had found them online and were pleasantly surprised at their willingness to assist us in finding a solution. Obviously we had asked them for a few references. When they provided us the names of three executives from three different companies in the Fortune 500, we were put at ease. Everyone we talked to basically said, 'HazChem gets things done.'"
Within 29 business days, HazChem had taken all the freight from the 21 trailers, and had the product properly and safely placed.
"HazChem charged us a very fair price," E.I. said. "There are a lot of waste-disposal companies between here (Nevada) and Illinois that we had contacted. But no other company seemed like they wanted to move fast for us; they each had asked for a fortune but they weren't responding to us with solutions — it was frustrating.
"So, needless to say, we are very grateful to HazChem for their willingness to help us, and their total professionalism."
HazChem's fee to this company was 79 cents per pound.
"The next lowest bid we received for this was $1.11 per pound," E.I. said. "So we not only went with the company that gave us the best price. We feel we got the company that also provided us the best possible service. Thank you HazChem."