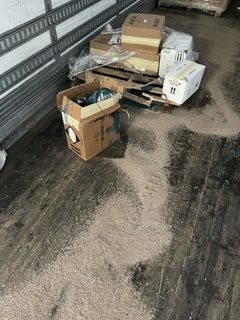 With all the local, state and federal rules governing paint disposal, the transport and disposal process can be quite complex for businesses.
"It's been that way for all of our 32 years," said HazChem Co-Owner Alan Shapiro. "The rules and regulations regarding paint disposal of course must be followed and, when they change, we must change our operating process, too. Like many other industries, the waste-disposal business is a constantly changing business."
Every week, companies in the Midwest contact HazChem to set up a date for handling their paint disposal issues.
And then, sometimes, HazChem is called to handle emergency hazmat spills involving paint.
"Naturally, the longer one waits to clean up a paint spill, the harder the cleanup process is," Shapiro explained. "So when we get a call for a paint spill, it is imperative we move fast. Since we are very familiar and up to date with all the ever-changing rules and regulations, we don't have to waste any time — we move fast. "
On January 21, 2022, such a call came into HazChem.
One of the largest freight transport companies in America had suffered a paint spill on a trailer in Chicagoland. HazChem received the initial call at 9:05 a.m. After the crew loaded a HazChem emergency-response truck, the crew mobilized to the site, arriving at 9:35 a.m.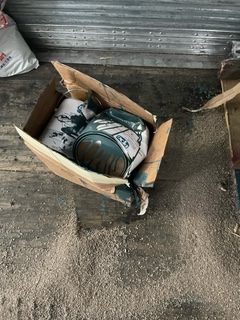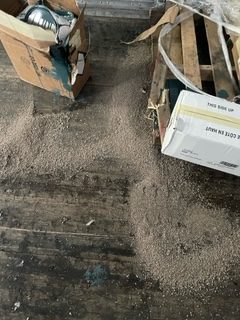 "I saw four cans of paint had tipped over inside the trailer," said Y.K., a three-year HazChem employee. "We used oil dry, universal pads and scrapers and were able to effectively clean up the spill. Obviously if we had arrived, say, three or four hours later, the paint could have been further ingrained into the flooring of the trailer. So it was good we were there in a fast manner."
The crew wiped the paint off the affected freight and then put all waste into a 55-gallon open-top-seal drum.
The at-the-site cleanup time was under 30 minutes.
"Our client was happy with our work," Shapiro said. "And that is what makes us happy."