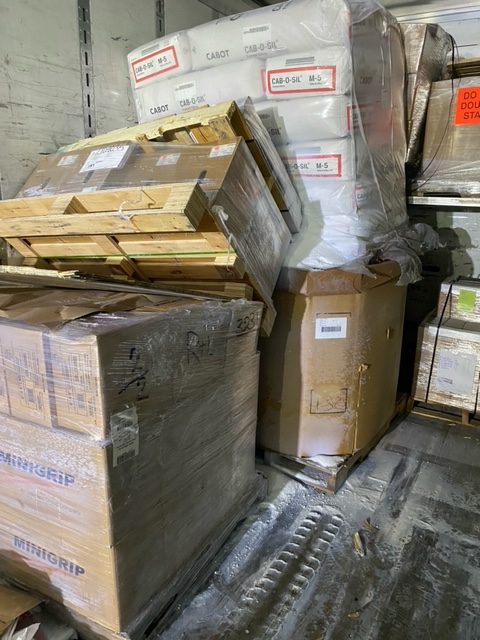 Silica Powder can be nasty, especially when it's spilled on a truck trailer.
According to the health website Concentra, "Silica has been classified as a human lung carcinogen, and can cause serious lung disease and lung cancer. It only takes a very small amount of respirable silica dust to create a health hazard.
"One of the dangerous effects of silica exposure is a disease called silicosis, which can be contracted after just a few months of high exposure. Silicosis occurs when silica dust enters the lungs and causes the formation of scar tissue, reducing the lungs' ability to take in oxygen. There is no cure for silicosis, and cases can be disabling or even fatal."
On Sept. 28, 2021, at 8 a.m., one of the largest freight carriers in the world suffered a spill at one of its terminals in Illinois. The spilled chemical was silica.
HazChem Environmental was called and had a crew on site within an hour.
"When we got to the trailer at the terminal, we could see the silica all over the place," explained F. Y., a five-year employee at HazChem, and the crew manager for this particular cleanup.
Pallets that had been holding freight were in some disarray, and the crew needed to get those skids off the trailer.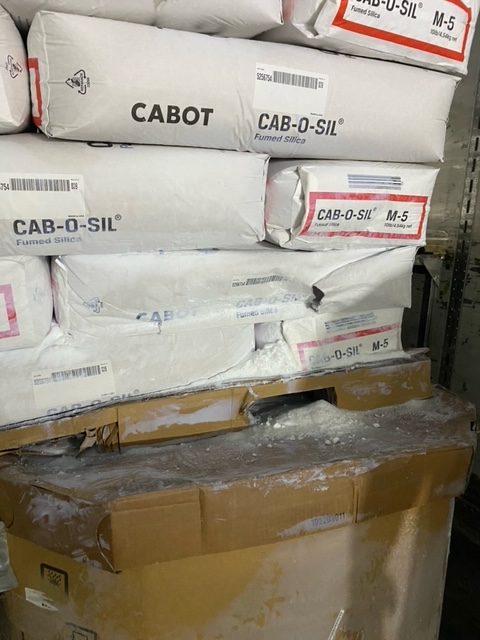 "As we took each skid off the trailer, we cleaned off the silica on the skid with our Hepa-Vac Machine," F.Y. said. "Eventually we found the two ripped bags of silica that had caused the whole spill. We carefully put those two bags into 55-gallon Open-Top-Steel drums, sealed them tight and put them on our Emergency Truck for transport and disposal."
The crew members were wearing Air Purifying Respirators while cleaning the spill. By 10:20 a.m., the trailer was virtually spotless. The on-site terminal manager gave his approval for the work done by the HazChem crew, and the crew headed back to HazChem's home base in Addison, IL.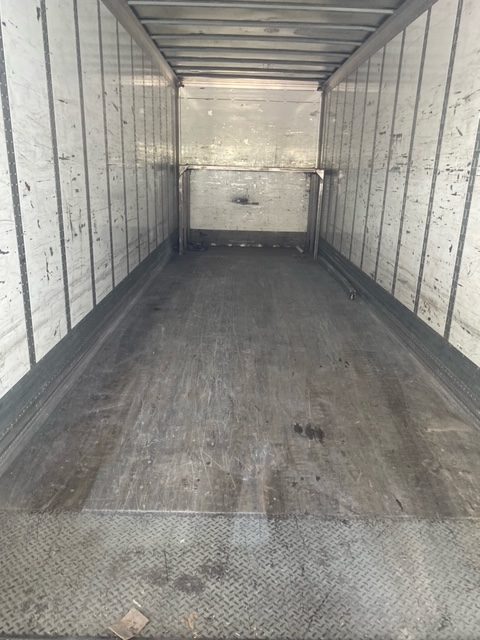 "I was proud of our crew members," said Alan Shapiro, co-owner of HazChem. "They properly handled the cleanup of this spill in an orderly, efficient manner. They were extremely safe, too, which is of course the most important thing.
"With spilled silica, you want to get this contaminant put away as fast as possible. We don't want any of our customer's employees to face exposure.
"Yes, we have had larger, more dangerous spills than this one. A mercury spill, which we clean up quite often, is even more dangerous. But a silica spill is still one of those chemical waste disposal circumstances which requires us to be at our best — and I am again glad this was the case on Sept. 28."