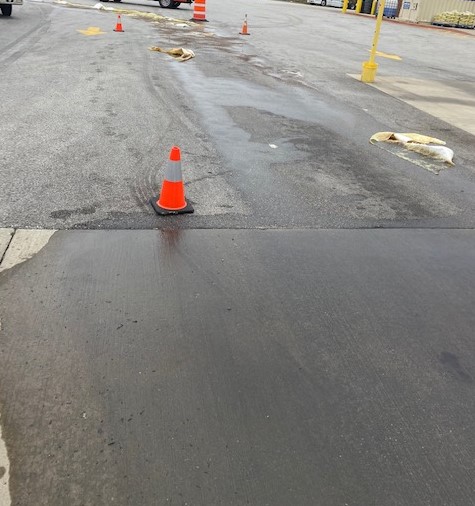 There is something very special about a high-quality skid-steer machine.
On Dec. 24, at 11:26 a.m., one of the largest petroleum-service companies in the world suffered a 70-gallon fuel spill at one of its Chicagoland stores. The spilled fuel covered 159 yards in length.
"This particular petroleum-service company has been a client of ours for two decades, and we fully understood their desire to get this spill cleaned up quickly, effectively and completely," said Chris Johnson, Co-Owner of HazChem Environmental. "We received a phone call for this cleanup at 11:30 a.m., and our crew loaded an Emergency Response Truck. And then our crew hooked up an Atlas Bobcat* and sweeper onto a trailer — and hooked that all up to a Pick-Up Truck."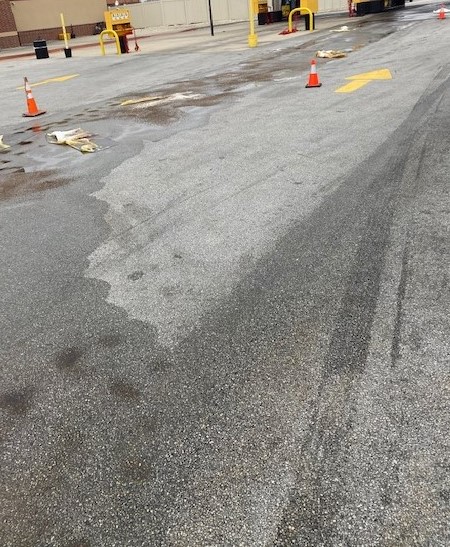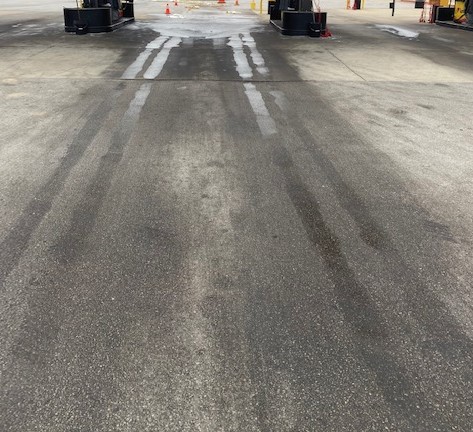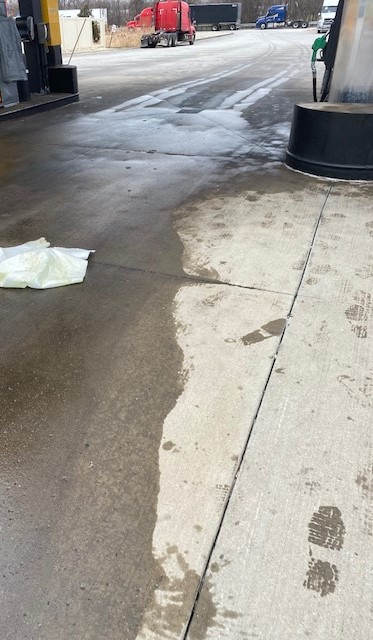 Upon arrival at the spill site, the HazChem crew immediately unhooked the Bobcat.
"Keep in mind Bobcat was the inventor of the skid-steer about 60 years ago," Johnson said. "They make the best skid-steer in the world by far and it's important to us that our clients know we will only be using the best possible equipment for their jobs."
The Bobcat the HazChem crew used on this job was purchased 11 years ago.
"And this skid-steer works as well today as it did 11 years ago," Johnson added. "I've sat in its cab myself at least 1,000 times, and it is an easy-to-operate, highly reliable and incredibly effective machine."
Two members of the HazChem crew loaded the Bobcat's bucket with 500 pounds of oil dry, stepped back, and let the machine do its work on the 159-yard spill.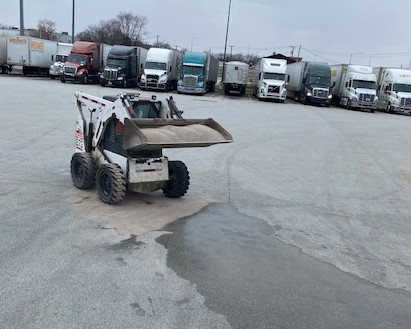 "The Bobcat worked its magic," said Alan Shapiro, Co-Owner of HazChem. "The oil dry was effectively and quickly spread over the fuel, and the Bobcat gives us the guarantee that the fuel would be absorbed and cleaned."
The process of filling the Bobcat's bucket with 500 pounds of oil dry, and letting the machine do the work of absorption and cleaning, was repeated six times.
Then the bucket was replaced by the skid-steer sweeper.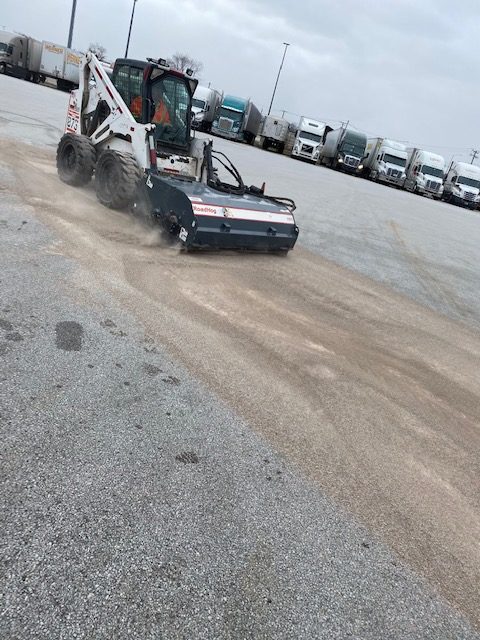 "The Bobcat then picked up all the oil dry and efficiently dumped the worked-in-oil dry into 55-gallon open-top-steel drums we had brought," Johnson explained. "Everything moved along perfectly."
The HazChem crew had completed its on-the-ground work in 41 minutes.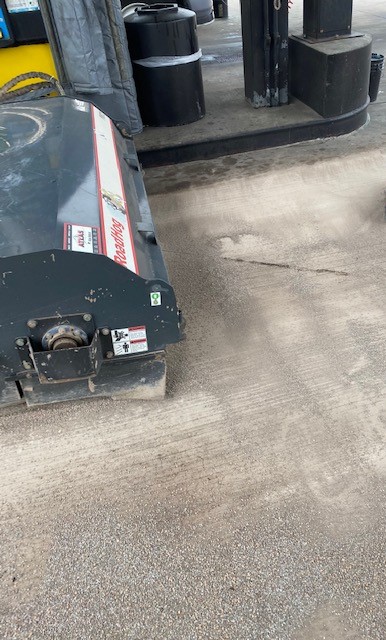 "If we didn't use a Bobcat, this cleanup job — just having our crew use brooms and shovels — might have taken several hours," Shapiro said. "Time is money, and we saved our client money by using the Bobcat — it's a fantastic piece of machinery."
Post-cleanup, Shapiro received a phone call from a member of management of the client.
"She just called to say 'Thank you,' and that's something we very much appreciated," Shapiro said. "The petroleum company didn't want to keep parts of its station closed for too long a duration during the heavy-driving Christmas season, and she was happy we got things done safely and quickly."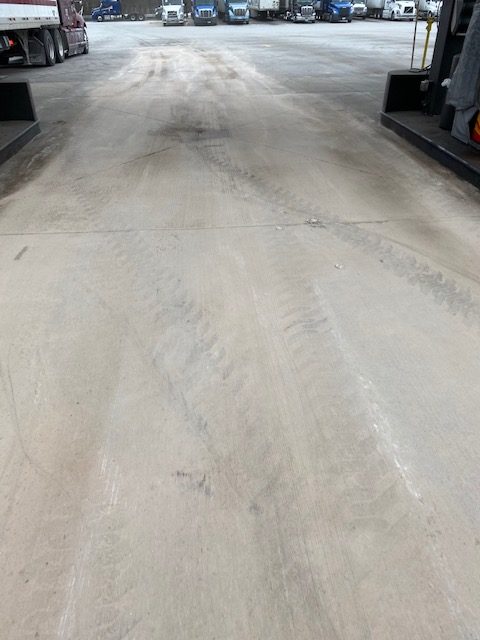 *Bobcat is a registered trademark of Bobcat Company.