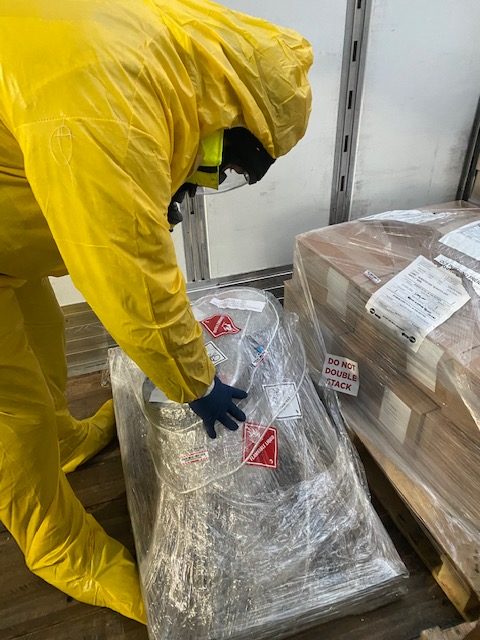 Sometimes it can be beneficial to others when you're a versatile company.
Hazchem Environmental, founded in 1991, is proud to call itself a "versatile" company, able to provide its customers varying services at important times.
For instance, a mid-sized company in Des Plaines, IL has employed HazChem to provide wastewater treatment service since 1998.
"HazChem shows up every single week, on time, to handle our wastewater treatment service with a vacuum truck," said Bret H., operations manager of the Des Plaines company. "HazChem has handled everything for us: the pickup, the transportation, the disposal, and all the necessary paperwork which keeps us in perfect compliance."
On Feb. 24, 2022, this company in Des Plaines had a different issue.
"One of our customers had made a delivery at our dock at 4:15 a.m., and I looked inside the trailer and I could see a huge problem," Bret said.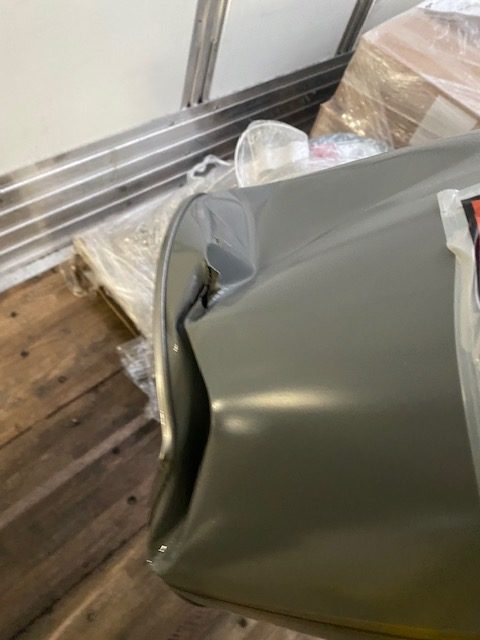 Freight had somehow tipped over in transit, crushing a pail of Trichloroethylene, a flammable product. The pail was emptied of its content.
"I called HazChem to see what they thought could be done about it," Bret said. "I knew I had a catastrophe at our facility and this needed to be cleaned immediately."
HazChem Co-Owner Alan Shapiro assured Bret he'd have a three-man crew onsite within an hour.
"You always want to help people," Shapiro explained. "But when you have a company that has trusted us with their wastewater transport service for well over 20 years, we will move mountains to assist."
At 5:12 a.m., a HazChem Emergency Truck pulled into the affected dock in Des Plaines.
"Boy, was that a sweet sight for these frightened bones of mine," Bret said. "Alan Shapiro told me, 'One hour,' and here they were: On our site within the hour."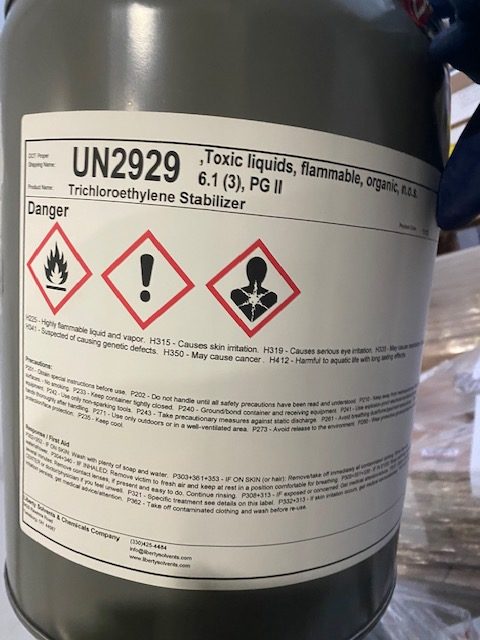 According to the CDC (www.cdc.gov): "Exposure to high concentrations of Trichloroethylene can cause dizziness, headaches, sleepiness, confusion, nausea, unconsciousness, liver damage, and even death. Trichloroethylene is a known carcinogen. Workers may be harmed from exposure."
So, the HazChem crew donned Tyvec Suits with Air Purifying Respirators.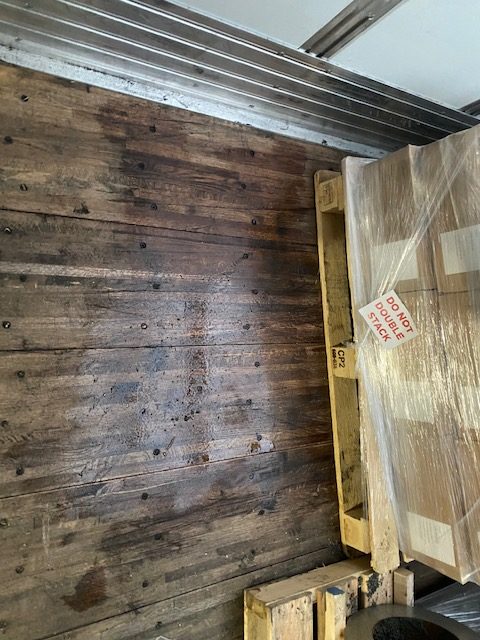 "Bret made sure none of his employees went anywhere near this trailer," Shapiro said. "We're glad he called us immediately and we were able to clean up this situation relatively quickly."
The freight which had been tipped over was turned upright by the HazChem crew. The crew laid down oil dry to help absorb and clean the spilled product. The crew put the damaged pail into a 55-gallon open-top-steel drum. The saturated pallet which had once held the can of Trichloroethylene was cut up with a sawzall and its remnants placed into the drum containing the waste.
The crew did find other fallen cans of Trichloroethylene but, fortunately, none of them were damaged and they only needed neutralization and a wipe down with Universal Pads. The crew finished cleaning the trailer floor with oil dry, putting the worked-in oil dry into the drum of waste.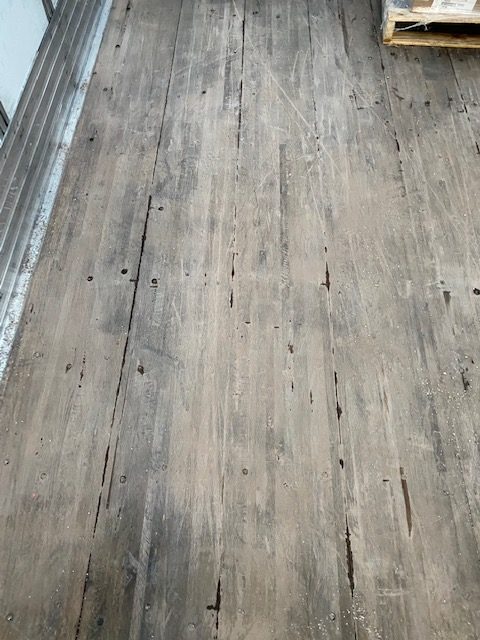 No employee at the terminal was ever in danger, no HazChem employee was affected during the cleanup of the spill and the trailer, post-cleanup, was ready for transit.
"I got a 'Thank you' from my boss for getting HazChem over to our terminal so fast," Bret said. "So I'm happy everything worked out well. I am grateful to HazChem for their quick and efficient work."
Shapiro repaid the compliment.
"Bret is the one who did the quick-thinking," Shapiro said. "From there, our technicians merely did what they're trained to do. We handle the cleanup of hazmat spills every single day of the year. Fortunately it was only one can which had spilled. I am glad our work was appreciated.
"But more important than anything — I'm glad no employee of our client's was hurt or in danger or affected by this spill. And, of course, I am very glad that nobody on our crew was ever in danger, too."