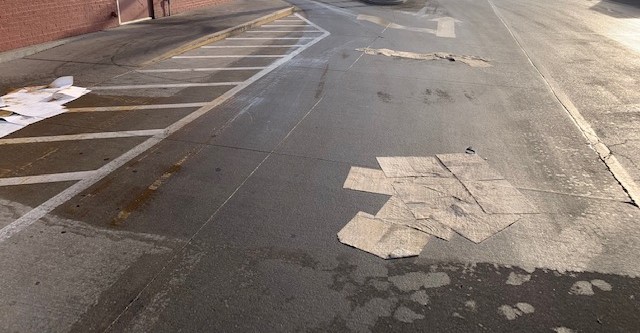 Sunday morning, March 7, 2021. One of the most prestigious and successful fast-food chains in the history of the world had a huge problem at one of its restaurants.
In a small town, 130 miles west of HazChem's headquarters in Addison, IL, the restaurant had suffered a massive cooking-oil spill throughout its parking lot, including its drive-through-service area.
"Of course we were honored that HazChem was the choice of this world-wide company to handle the spill," said Chris Johnson, co-owner of HazChem. "We have cleaned up plenty of spills for them over our 30 years, and are proud they trusted us to handle this particular problem.
"But we don't waste more than five seconds patting ourselves on the back before we get down to work. They needed us immediately. They needed us to make sure things were safe. Then, after we made certain all was safe on the premises, they needed us to clean up this mess rather fast because this particular franchise does a huge Sunday-morning breakfast, lunch and dinner business."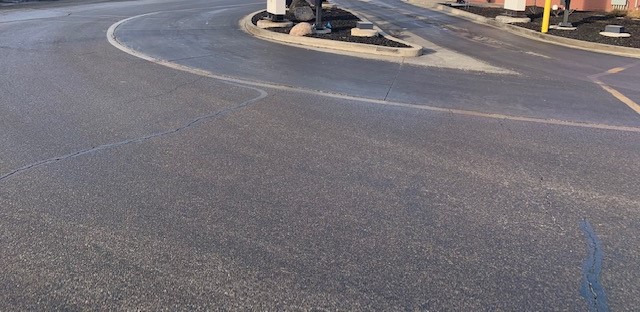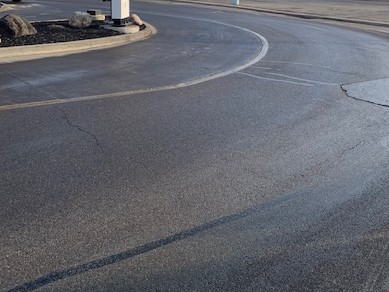 Amongst the crew members who went to work on this cooking-oil spill was Alan Shapiro, Johnson's partner and co-owner of HazChem.
"We checked to make sure no storm sewers were impacted," Shapiro said. "The cooking oil is troublesome, sure. But fortunately, it is not hazardous. The restaurant manager had put down a few scattered pads. We picked them up and then put down our own fresh specialized oil dry. Obviously you cannot have cars driving through a parking lot and drive-through area covered with cooking oil."
So after putting down a sufficient amount of oil dry, the HazChem crew members unhooked a Bobcat.
"We have crew members who are very efficient drivers of a Bobcat," Johnson explained. "On this particular spill, one of our onsite crew members drives a Bobcat as easy as he handles a car: He's a Lieutenant at a (Chicagoland) Fire Department, expertly trained, he works part-time for us — and he did a great job maneuvering that Bobcat over the oil dry and cooking oil."
From the time the Bobcat was initially employed and the cleanup was completed, only 70 minutes had elapsed.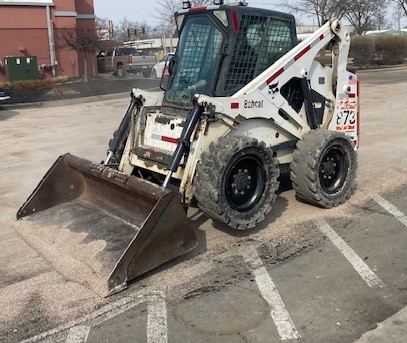 And then, the restaurant was completely back open for business.        
The waste from the job — oil dry, cooking oil, pads, PPE — fit into 16 drums (55-gallon, Open-Top-Steel), and those drums were loaded onto HazChem's truck for transport and eventual disposal.
After the cleanup, the restaurant manager came outside and addressed Shapiro.
"Well," said Shapiro, "she gave us a very nice compliment. She said, 'You can't even tell there was ever any cooking oil in this parking lot.' And to our company, that's music to our ears. It's our job to effectively clean up the emergency spills — but it's always nice to hear our work is appreciated."