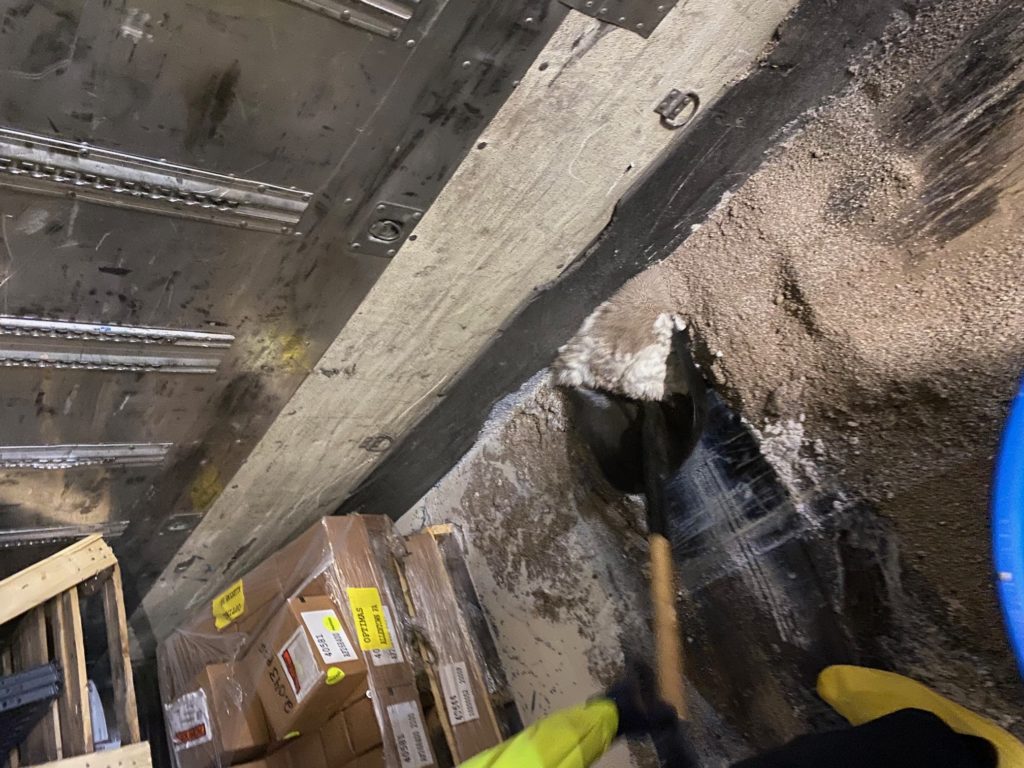 Waking up at 2:10 a.m. to go to work isn't for everyone.
But it's not a problem if you're a technician working for HazChem Environmental.
On Sept. 13, at 2:10 a.m., the co-owner of HazChem, Alan Shapiro, received a phone call. One of the largest freight transport companies in the world had suffered a glue spill at one of its Illinois terminals.
"The terminal is about 90 miles from us," explained Shapiro. "We have three technicians who are on-call each night of the year. So on this particular spill, I called the three on-call technicians to let them know we had a spill. They aren't shocked of course by the call. They're on-call and so they expect these type of calls."
The three crew members immediately drove to HazChem's home in Addison, Illinois, made sure an emergency truck had the necessary supplies and mobilized to the spill site.
The crew arrived at the spill site at 4:15 a.m.
Fifty-five gallons of glue had spilled out, affecting the trailer it was travelling on and leaking into the terminal's parking lot. The freight transport company had thought a fiber drum had been damaged during transit, causing the leak.
The HazChem crew put Poly Sheeting on the dock floor.
"Our crew needed to pull freight out of the trailer," explained HazChem Co-Owner Chris Johnson. "And it's best to wipe the bottom of each skid as it's pulled out of the trailer and then we put the skids on top of the Poly Sheeting — it protects the dock floor."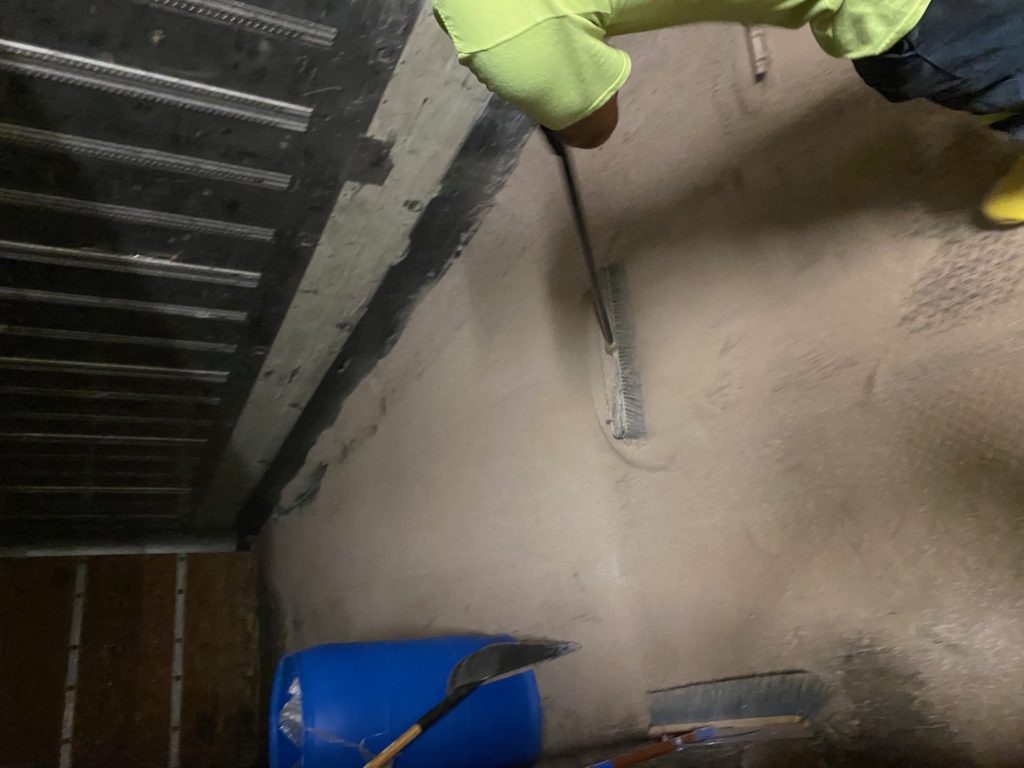 While the crew was moving the freight out of the trailer, they were also laying down oil dry, working it in, and then putting that worked-in oil dry into 55-gallon open-top-steel drums.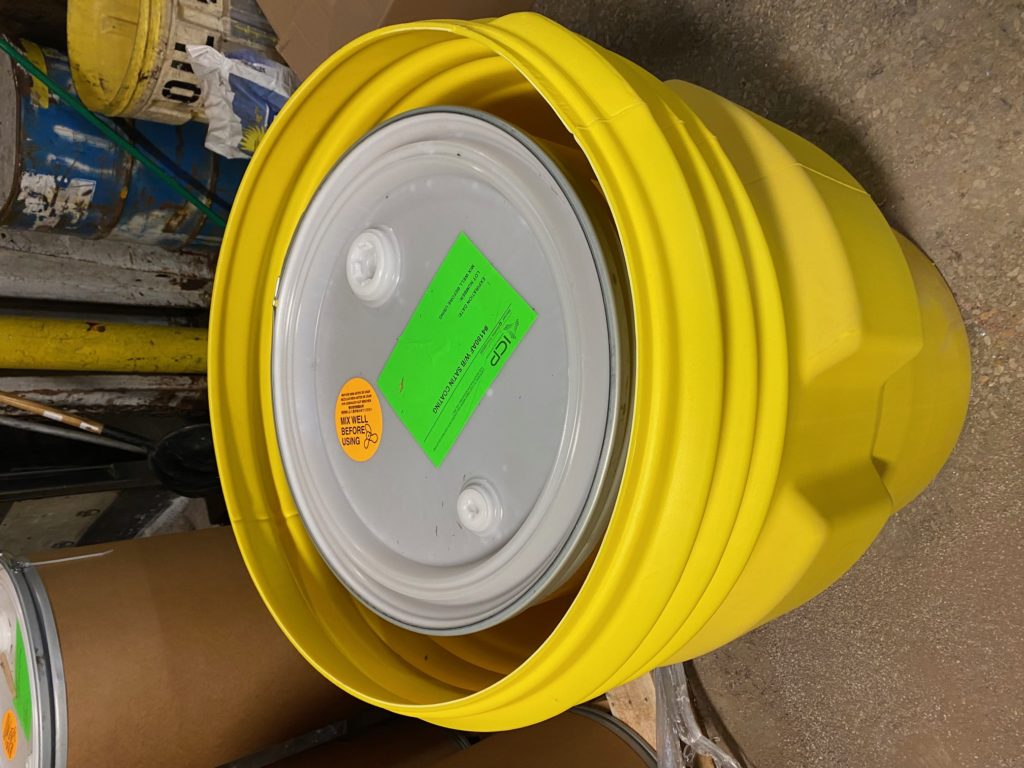 "We were working at a good pace," said L.K., the crew's manager. "Eventually, we found the 55-gallon drum which had been damaged and we put it into a 95-gallon open-top-poly drum."
The crew continued cleaning the inside of the trailer.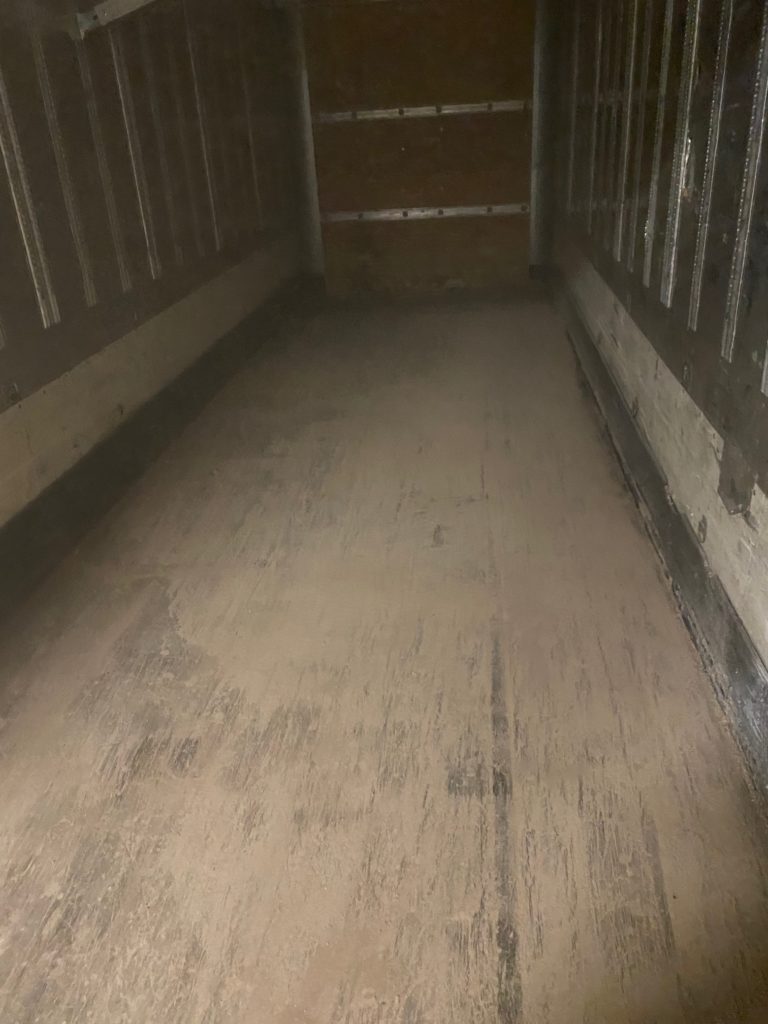 "Once the terminal manager was happy with how the inside of the trailer looked, we began cleaning outside in the parking lot," L.K. said.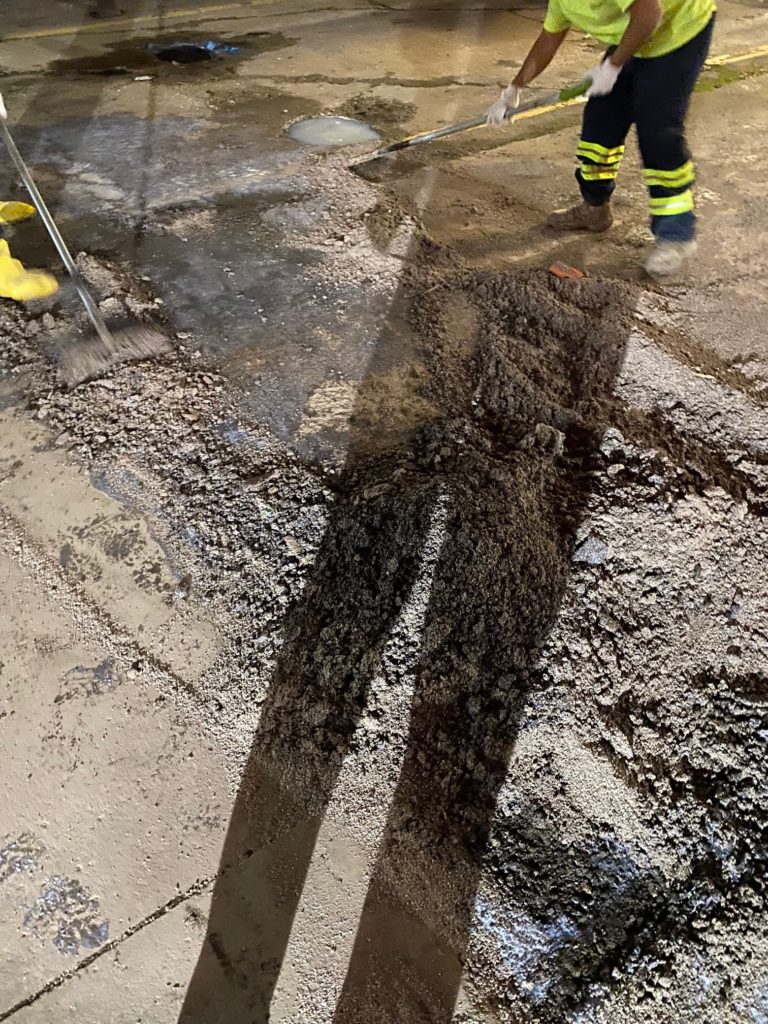 Within 30 minutes, the crew was finished with the job. The terminal manager expressed her thanks to L.K.
At 5:56 a.m., the crew headed back to the HazChem shop in Addison.
"Being woken up around 2 a.m. is not any problem," said L.K., with a good-natured chuckle. "I've been working for HazChem for seven years so there is not one middle-of-the-night hour that I have not been woken up to — multiple times. It's not a problem at all. It's part of the job."