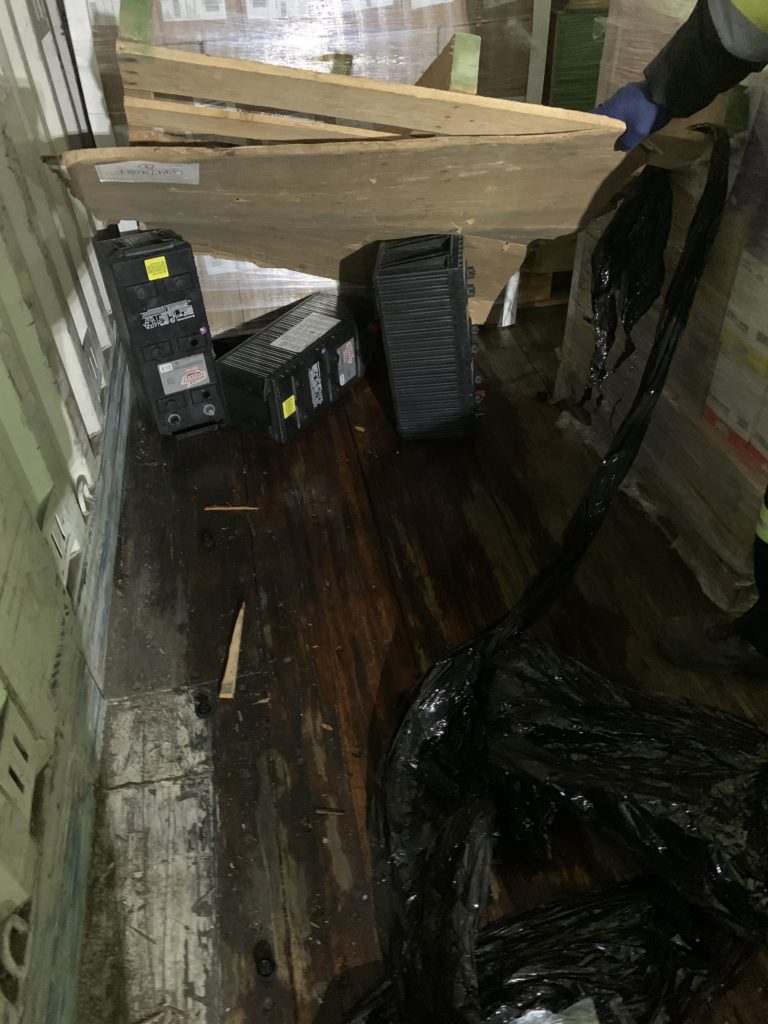 Battery acid can be dangerous.
According to batteryuniversity.com, "contact with the eye can cause permanent blindness; (and) swallowing damages internal organs that can lead to death."
On Monday, Dec. 7, 2020, at 2:01 p.m., HazChem Environmental Corp. received an emergency phone call.
One of the largest freight transport companies in the world had suffered a battery acid spill on one of its trailers at a terminal in the northeast part of Illinois, minutes from the Indiana border.
"The spill was 41 miles from our home base (in Addison, IL) and this was a 25-year client of ours," noted Alan Shapiro, Co-Owner of HazChem. "It was of course important to us that we handle this cleanup promptly and safely. Cleaning up a battery-acid spill can become very dangerous if not handled properly."
By 3 p.m., a HazChem crew of three arrived at the spill site. George N., the crew manager, a three-decade fireman, in fact a Chicagoland Fire Battalion Chief, has worked for HazChem the past seven years.
"All three of the affected batteries were still leaking when we arrived," explained George N. "The batteries had fallen during transport. The key was to safely get those batteries into a Poly drum, and get that trailer floor neutralized and cleaned."
Every HazChem Emergency Truck contains a large supply of Sodium Bicarbonate.
"All of our Sodium Bicarbonate is Armex*, manufactured by Church & Dwight out of (Princeton) New Jersey," said Chris Johnson, Co-Owner of HazChem. "It's the best of its kind in the world. With something as important as Sodium Bicarbonate, we will not mess around with some inferior product. Church & Dwight make the best so that's the one we use for our clients."
Mixing the Armex Sodium Bicarbonate with water, George N. and his crew carefully wiped down each battery with pads and placed each into an Open-Top-Poly drum.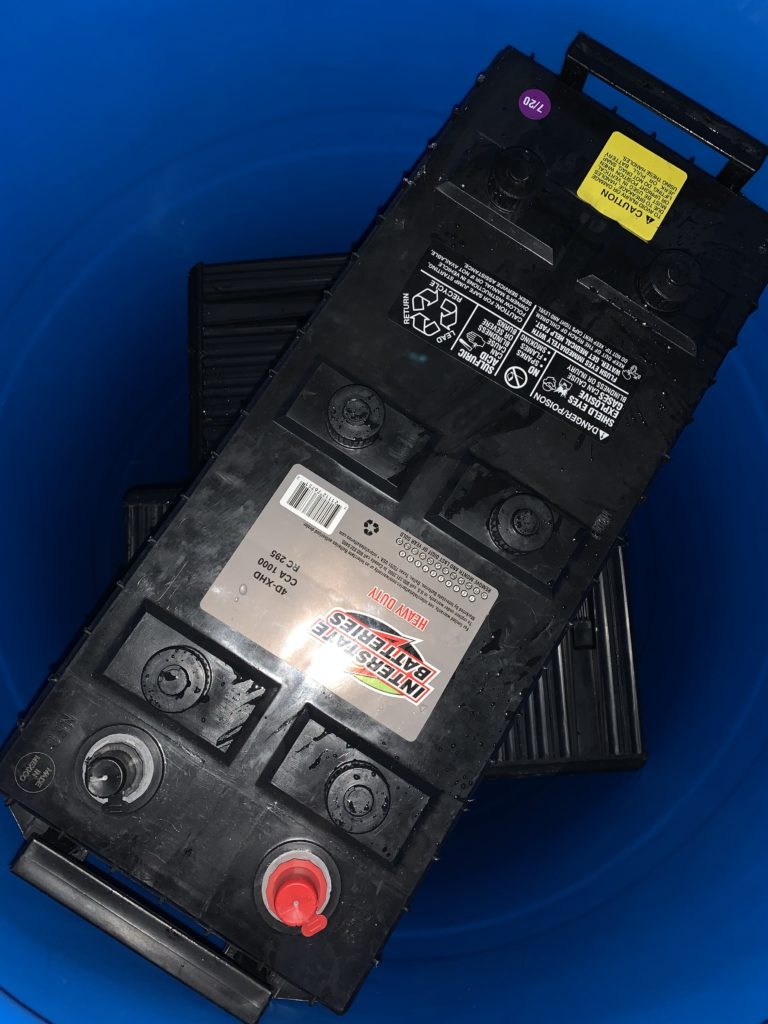 "Then we cleaned the trailer floor with the Sodium Bicarbonate and water mixture, and that worked well, too," George N. explained. "We did a PH test which came back a '7' which is neutral."
The crew then employed oil dry to pick up all liquid on the trailer.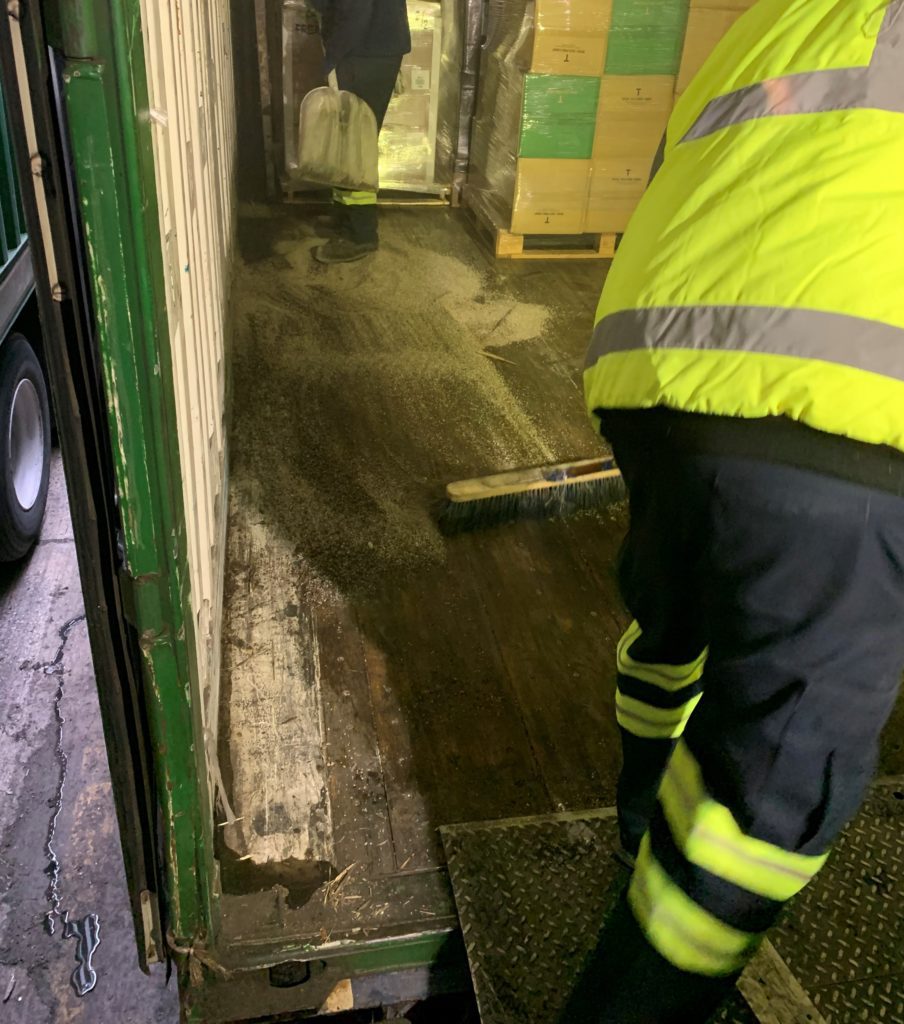 "That all went smooth, too," Johnson said. "Our crew had worked in the oil dry, shoveled it up into a 30-gallon poly drum, correctly marked the drums, moved them into OS&D and when our crew manager informed our client the cleanup job was ready for inspection, the time was 3:23 p.m.
"So, from the time our crew had arrived, cleaned up the battery acid spill, received approval of our cleanup work from our client, and restarted our Emergency Response Truck to leave, a grand total of 25 minutes had elapsed. That's solid work from an excellent crew."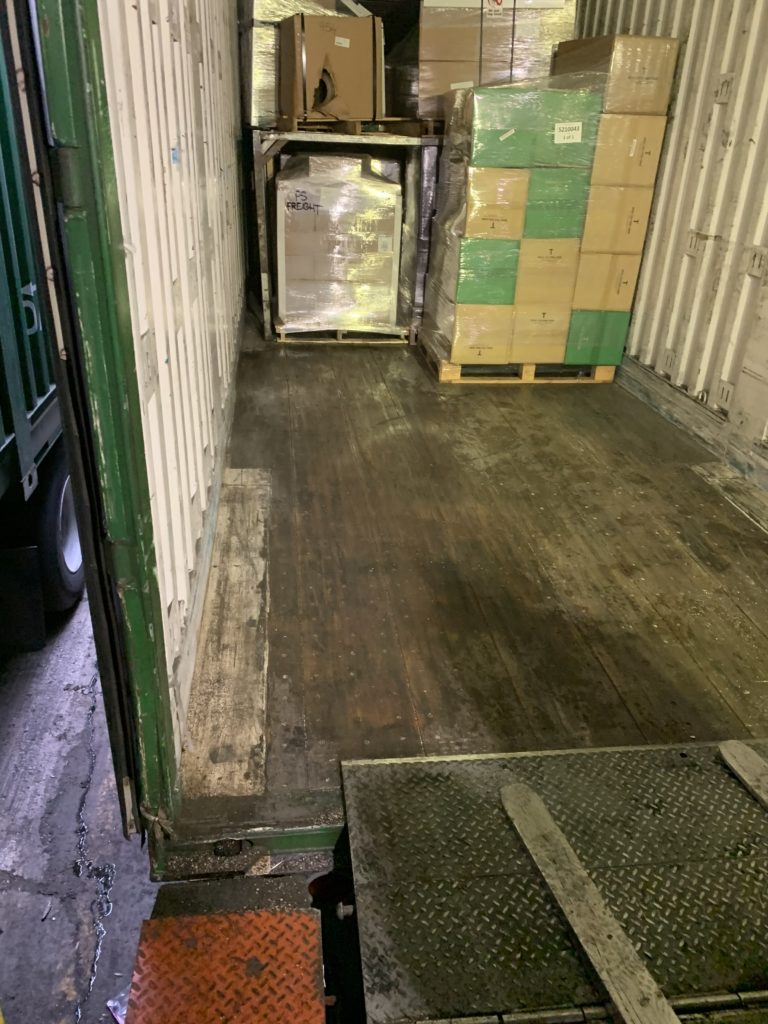 The client called Shapiro to express gratitude.
"Cleaning up spills is not a race," Shapiro said. "Speed is not the only factor. Safety always comes first with us at HazChem. But if our crew can maintain strict adherence to safety standards — like our crew did on this particular spill — while doing things fast, like our crew did on this particular spill, our clients are happy.
"And, of course, keeping your clients happy is the most important part of any business."
*ARMEX™ is a brand of the Church & Dwight Co., Inc. makers of ARM & HAMMER™ products since 1846.