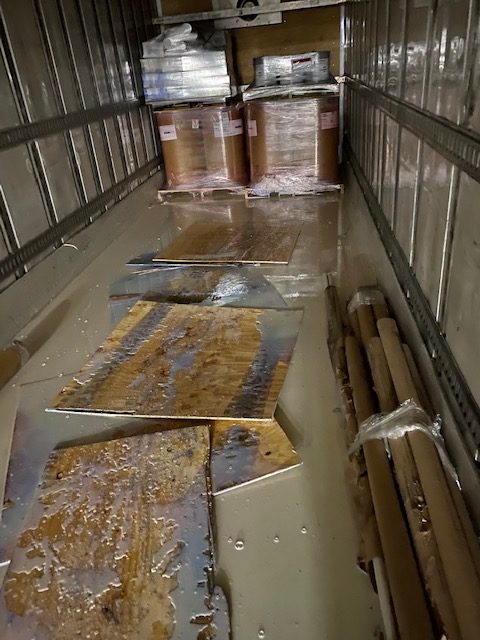 EMERGENCY CLEAN UP FOR DRUM LEAKS
February 9, 2021 was a cold day in Chicago. And at 9:15 a.m., HazChem Environmental received an emergency phone call from the top freight transport company (volume) in Illinois. The temperature was 6 degrees, and windy.  "We were informed that around 55 gallons of liquid had spilled inside a trailer at one of their terminals," said Chris Johnson, Co-owner of HazChem. "And some of that liquid had spilled outside the trailer, too. So we sent a crew to the terminal immediately," Johnson said.  Nobody was complaining about the weather conditions.
"We've been handling emergency cleanups of hazardous waste disposal and non-hazardous waste disposal for over 30 years," Johnson said. "Every single one of our workers have cleaned up a Midwest spill when temperatures were less than 15-below zero. Fortunately, all our clients understand that cold weather, no matter how cold it gets, does not stop HazChem from handling our responsibilities."  The HazChem crew arrived at the client's terminal at exactly 10:12 a.m.  "Our crew manager called me because he saw that two drums had leaked almost all its contents and it was closer to 110 gallons total that had spilled inside and outside the trailer, not 55," Johnson explained. "The dock supervisor of our client was apologizing to us about the larger volume but we told her that it wasn't an issue. Cleaning 110 gallons isn't any more difficult than 55 gallons — it just takes a little more time, that's all."
LIQUID SPILL EMERGENCY RESPONSE
The liquid product spilled (EPS 2507) is highly flammable gas if ignited, and the major products of combustion are carbon dioxide, carbon monoxide and dense black smoke. The product itself should not be allowed to enter a drain or water systems.  "Our crew immediately laid down the necessary oil dry to handle absorption and to begin the cleaning process," said Alan Shapiro, Co-Owner of HazChem. "Our crew made certain there was zero chance any of that product could ever reach a drain.  "Inside the trailer, some of the spilled product had dried up, so our crew used scrapers on that."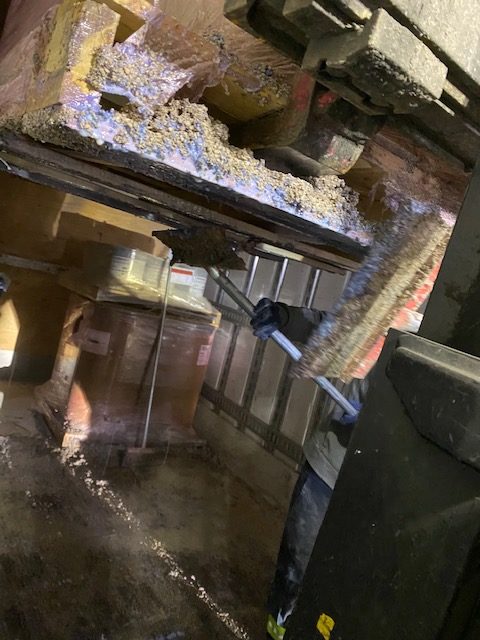 CLEAN TRAILER AFTER SPILL
The crew also put Poly Sheeting on the dock, protecting the floor. The crew needed to pull freight from the trailer, clean the skids with pads and scrapers and then put down the freight on the Poly Sheeting.  Soon enough, the crew was able to reach the two fiber drums inside the trailer which had been punctured, causing the release.  "Our crew put both fiber drums into 95-gallon Skolnik-manufactured Overpack drums," Shapiro said. "They are excellent Overpack drums, as airtight and secure as you can get, and there is no chance of ignition once we had those leaking drums inside the Skolnik Overpacks."  The crew continued to clean the client's trailer.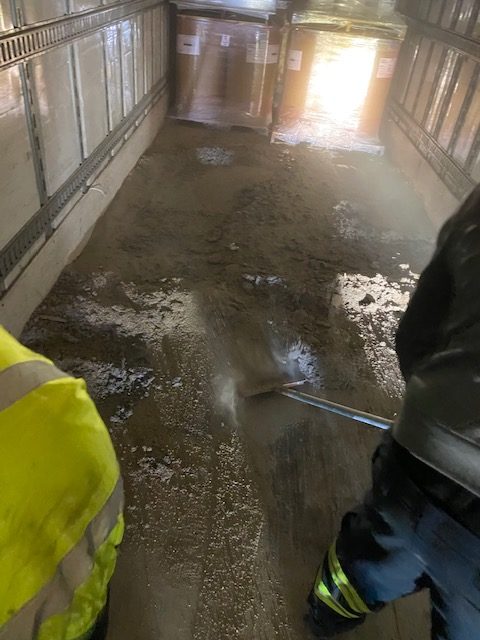 "Time is money, and I am glad our crew kept working fast," Shapiro said. "Safety first, and speed second. But the faster we can get that trailer cleaned, the sooner our client can put back to use that trailer."  The dock supervisor at the terminal was thrilled when she looked at the inside of the cleaned trailer. "She had told our crew manager, 'That trailer is so clean I could eat a meal off the ground,'" said Johnson, with a good-natured chuckle. "Well, she did make a good point because I saw the photos, too, and our crew had done a fantastic job in cleaning that trailer."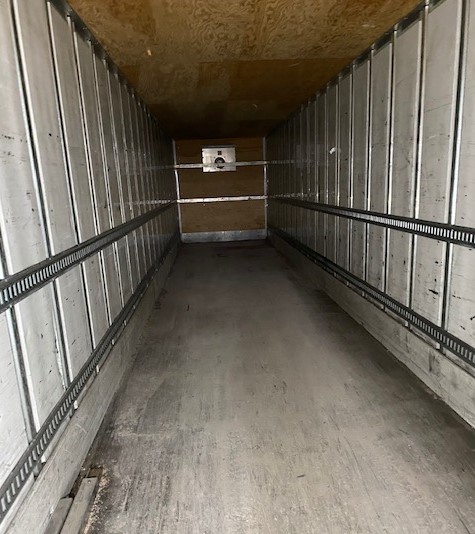 The crew then finished cleaning the outside of the trailer. Once that work was done, the crew received approval from the dock supervisor to leave the site.  "From the time our crew had arrived on the scene, cleaned the inside of the trailer and the outside, less than two hours had elapsed," Shapiro said. "That is excellent work. Plus, most importantly, nobody was hurt during the cleanup.  "Our crew members are all equipped with hand warmers, feet warmers and plenty of warm-work clothing. They are excellent workers and we're very proud of their dedication to our clients whenever we have emergency work that needs to get done — no matter what the weather conditions are."