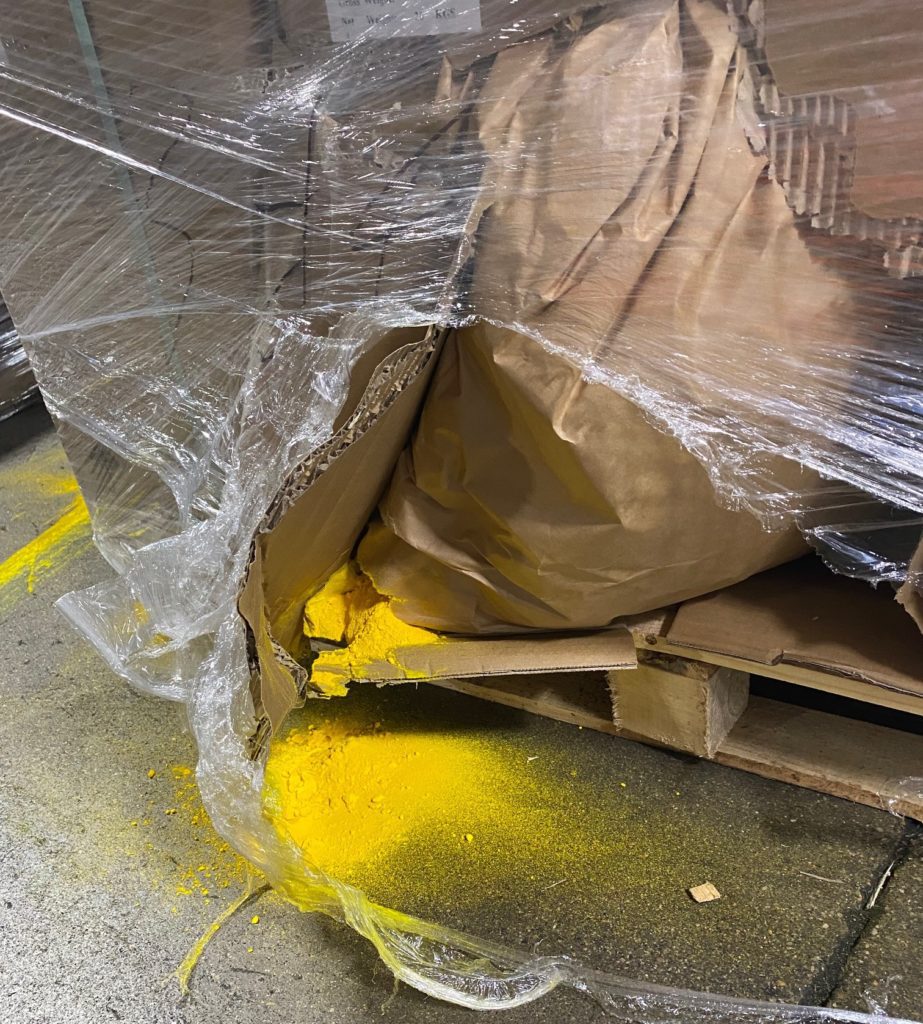 Chemical waste disposal has always been an important part of the daily work at HazChem Environmental Corporation.
Sometimes businesses call HazChem for chemical waste disposal for a non-emergency job.
And then there are times when HazChem must handle chemical waste disposal due to an emergency.
On July 7, 2021, there was an emergency need regarding chemical waste disposal in Chicagoland. One of the largest freight transport companies in the world called HazChem at 2:15 a.m.
"Our customer told me it was a small emergency spill," said Chris Johnson, Co-Owner of HazChem. "They told us it was 'yellow pigment.' But whether the spill is large or small, when a client of our calls to inform us of an 'emergency' spill, we want to arrive soon as possible.
"Sometimes the chemical components in pigments can be hazardous, very dangerous. And then sometimes, chemical components in pigments merely add up to a non-hazardous product.
"Our crew arrived at this particular spill site at 3:45 a.m., and our crew manager immediately knew this was a non-hazardous product. Our client was concerned, though, that the yellow pigment might stain their dock floor."
At the spill site, the crew carefully placed a torn bag containing the yellow pigment directly into a 55-gallon Open-Top-Steel drum. The drum was immediately placed on the HazChem Emergency Truck for transport and disposal.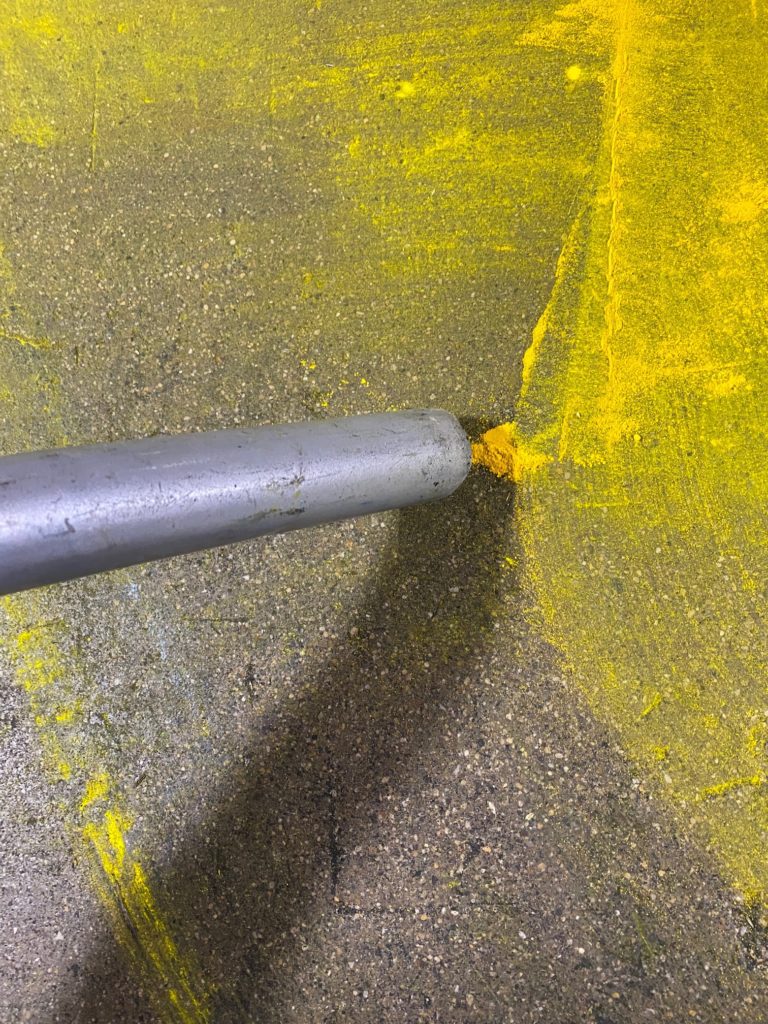 Then a HazChem technician used a Hepa-Vac Machine to pick up the bulk of the powder on the dock.
"This was working well," said Alan Shapiro, Co-Owner of HazChem. "The Hepa-Vac Machine handled the majority of the job but there was still some yellow powder which remained stubborn, it was stuck to the floor. We couldn't allow staining. So our crew, due to experience, then handled things perfectly."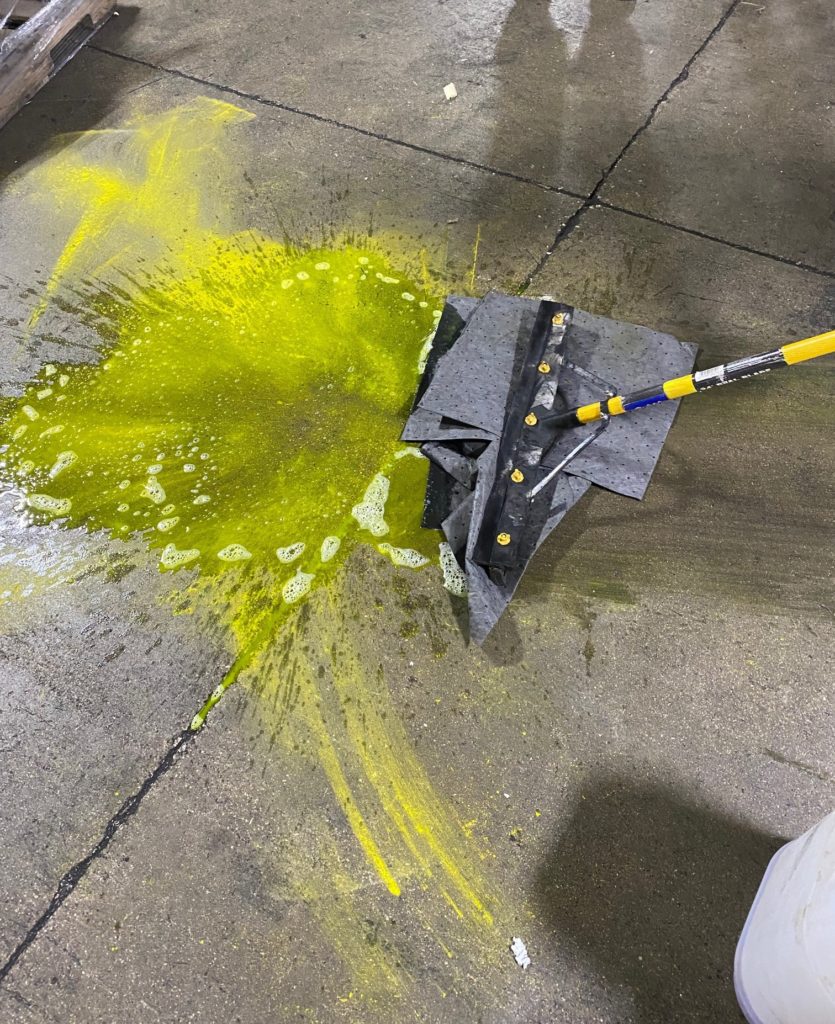 The crew laid down Sodium Citrate and Sodium Hypochlorite on the standing yellow powder, and rubbed this liquid combination in deeper with Universal Pads.  
"It worked," Shapiro said. "And within 45 minutes our on-site spill work was completed.
"We appreciate that businesses continue to call us for chemical waste disposal emergencies and chemical waste disposal non-emergencies. Handling chemical waste disposal properly is a major specialty of ours — and we appreciate the trust businesses keep placing in us."