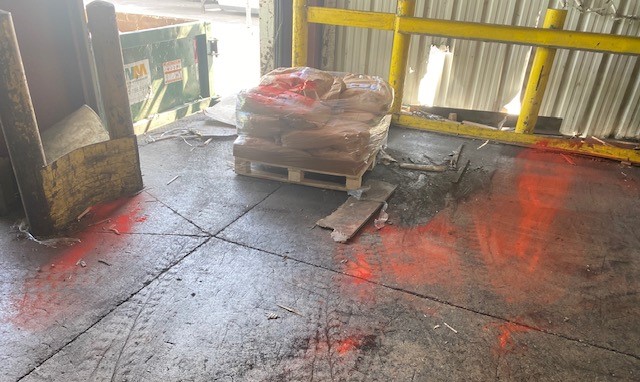 Pigment, by itself, helps enhance the beauty of the world.
As written by Victoria Bozhulich for the website in Chemistry (https://inchemistry.acs.org),  "Some of the earliest chemistry was to make and isolate pigments for paints, and pigment conservation is a focus for many modern researchers who identify and preserve artwork."
Thousands and thousands of bags of pigment are transported all over America every day.
But what happens if a bag containing pigment should get punctured during transport and spills inside truck trailers or freight-transport company docks?
"Well," said Chris Johnson, Co-Owner of HazChem Environmental Corporation, "that's when we get called." On Saturday, June 11, 2021, at 7:15 a.m., one of the world's largest freight-transport companies suffered a pigment spill on its dock and in one of its trailers.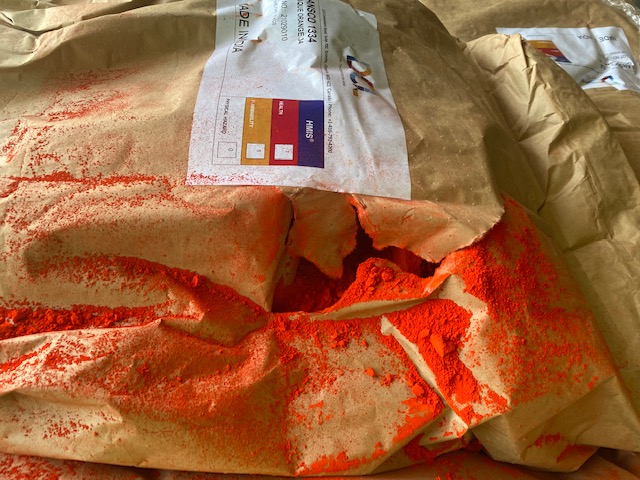 "Pigment spills can be tricky," Johnson explained. "In some instances, the pigment can come up relatively quickly. And then there are times when the pigment seems stubborn — it almost refuses to come up and allow itself to be cleaned."
On June 11, after being called by the freight-transport company, Johnson sent a three-man crew of HazChem technicians to the Chicagoland sight of the pigment spill.
It was only one bag of pigment which had been punctured. But the areas affected were widespread.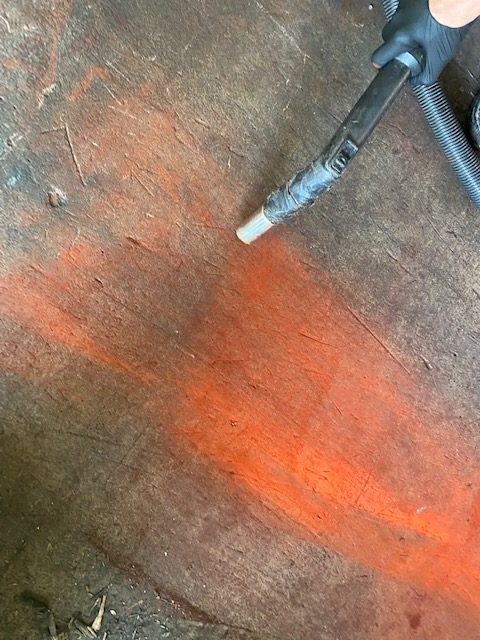 "We used a Hepa-Vac Machine to suck up the heavily impacted areas of the pigment on the dock floor," said F.Y., the HazChem Crew Manager. "And that worked reasonably well. We then used Simple Green, Universal pads and squeegees to clean up the rest of the dock floor."
The Hepa-Vac Machine was also used to clean off the pigment which had spilled on other freight, including unbroken bags of pigment.
Cleaning the wooden trailer floor proved more of a challenge.
"The crew used the Hepa-Vac Machine to start with, which was a good idea," said HazChem Co-Owner Alan Shapiro. "And then they put down Simple Green and worked that in to clean up the tougher areas of the trailer floor. But it was tough, for a while, to get the trailer fully cleaned."
The crew continued to repeat the process: Hepa-Vac, Simple Green, hand clean, squeegee clean.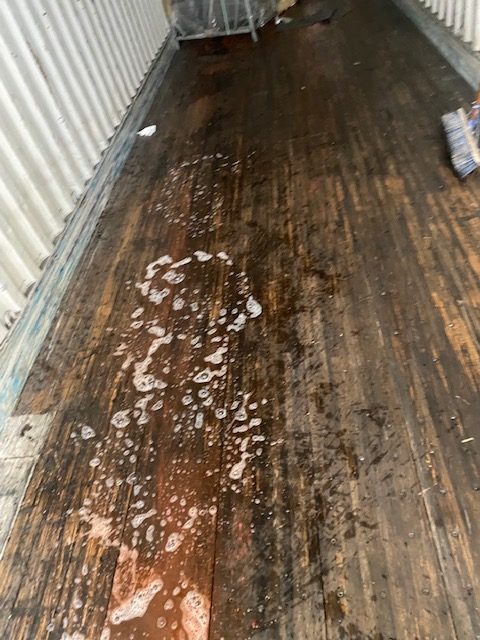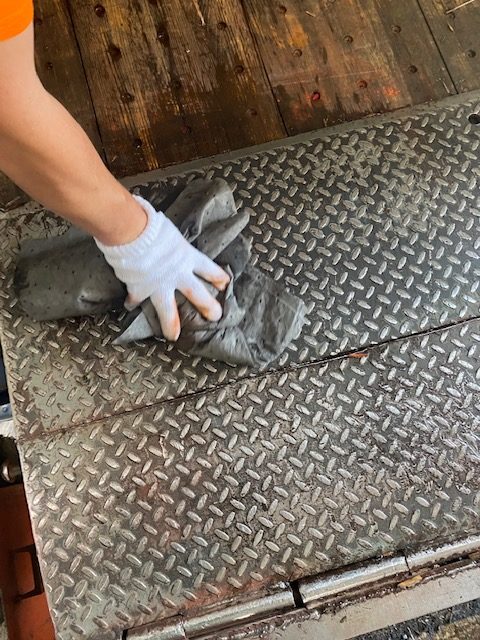 "After three times of repeating the process," said F.Y., a four-year HazChem employee, "the pigment was completely gone."
The onsite supervisor at the freight-transport company did a complete examination and review of the work by the HazChem crew and signed off his full approval.
"Yes," said Johnson, "pigment can be stubborn sometimes. But I am very glad OUR CREW is stubborn when it comes to making sure we clean up that pigment, and so the job gets done — like it did on this spill."