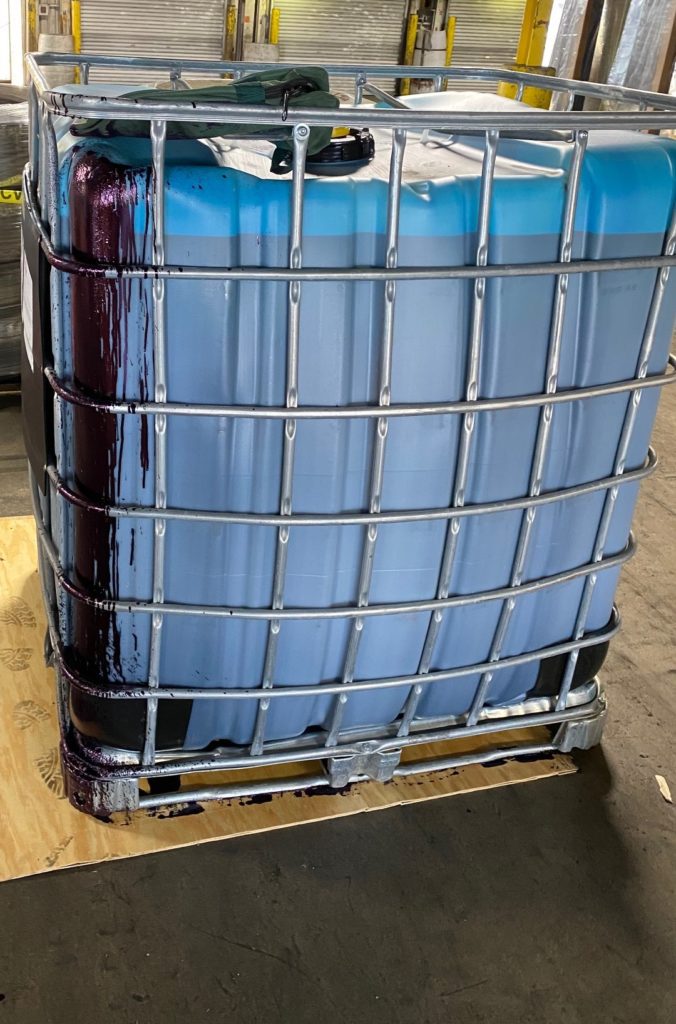 Thursday, Nov. 12, was a busy day for HazChem Environmental in Addison, IL.
"Besides our usual Chicagoland work, we had an overnight job in Iowa, a job in Springfield (IL), another in Missouri and two crews were still out on emergency calls which came in before 6 a.m.," explained HazChem Co-Owner Alan Shapiro.
And then at 7:30 a.m., another emergency call came in. One of the top freight-transport companies in the world suffered a spill at its terminal near Green Bay, Wisconsin.
"On the one hand, that's a three-hour drive for our crew to get to," Shapiro said. "And on the other hand, more importantly, we were flattered that the company insisted on using HazChem, even though there are some competitors of ours closer to Green Bay than us."
Shapiro and his Co-Owner Chris Johnson didn't hesitate.
"Of course we sent a crew out to take care of this spill for our client," Johnson said. "An emergency is an emergency. And we were honored to help."
A 330-gallon tote filled with Aquonium* Turquoise Liquid by Dystar had been punctured, and was sitting on the dock at the terminal.
The customer of the freight-transport company had some concerns.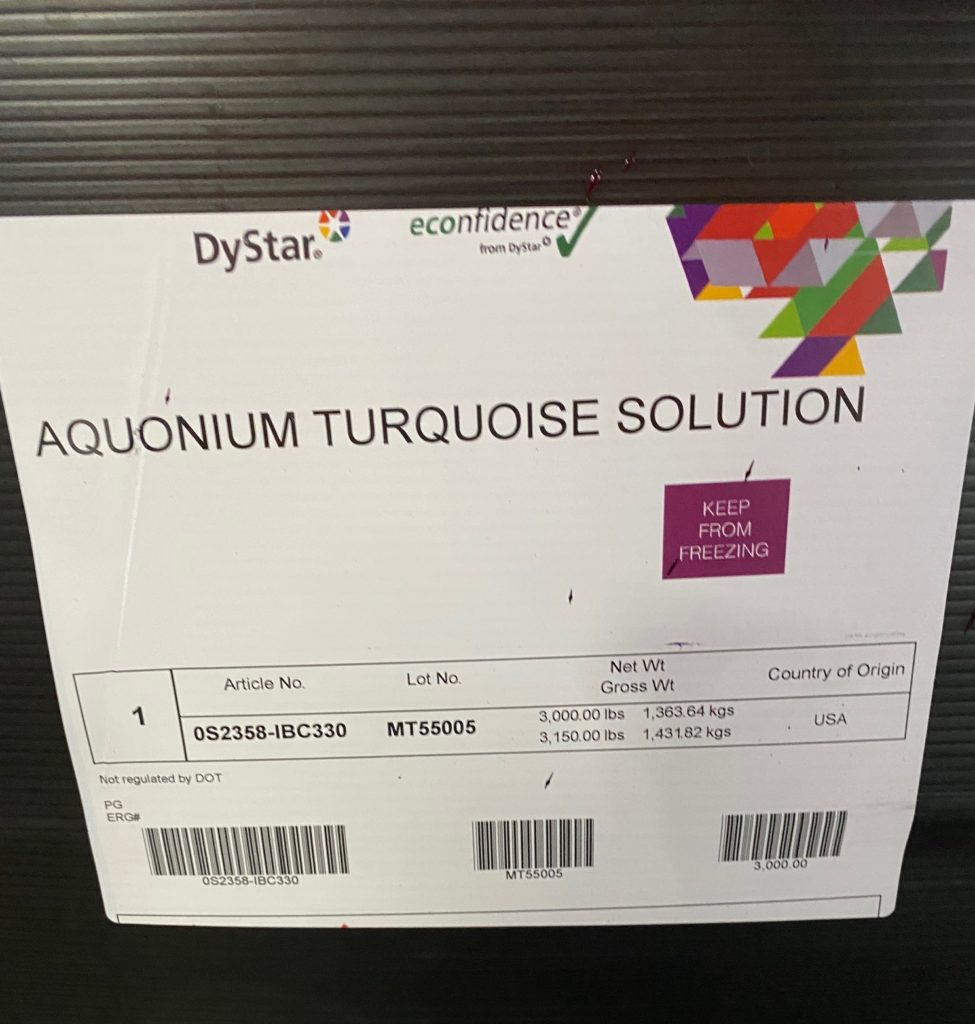 "Dystar makes tremendous products," Shapiro said. "And our freight-transport customer was concerned that their customer was very worried about not receiving that shipment of the liquid in a short time period.
"It had been shipped in a tote made by Mauser and that showed the importance the shipping and receiving companies had regarding the shipment of this product. Mauser makes phenomenal totes. We know that because they are the only totes that we buy.
"The bottom line is that we needed our crew to work safely, but also quickly if that was possible."
The three-man HazChem crew was onsite by 10:45 a.m.
"Our crew chief located the problem immediately," Johnson said. "We knew our crew would get down to business fast and handle the issue fast."
A forklift had damaged the tote. Fortunately, the loss had occurred near the top of the tote and only a minimal amount of liquid had spilled onto the dock floor. The HazChem crew used putty to cover the gap.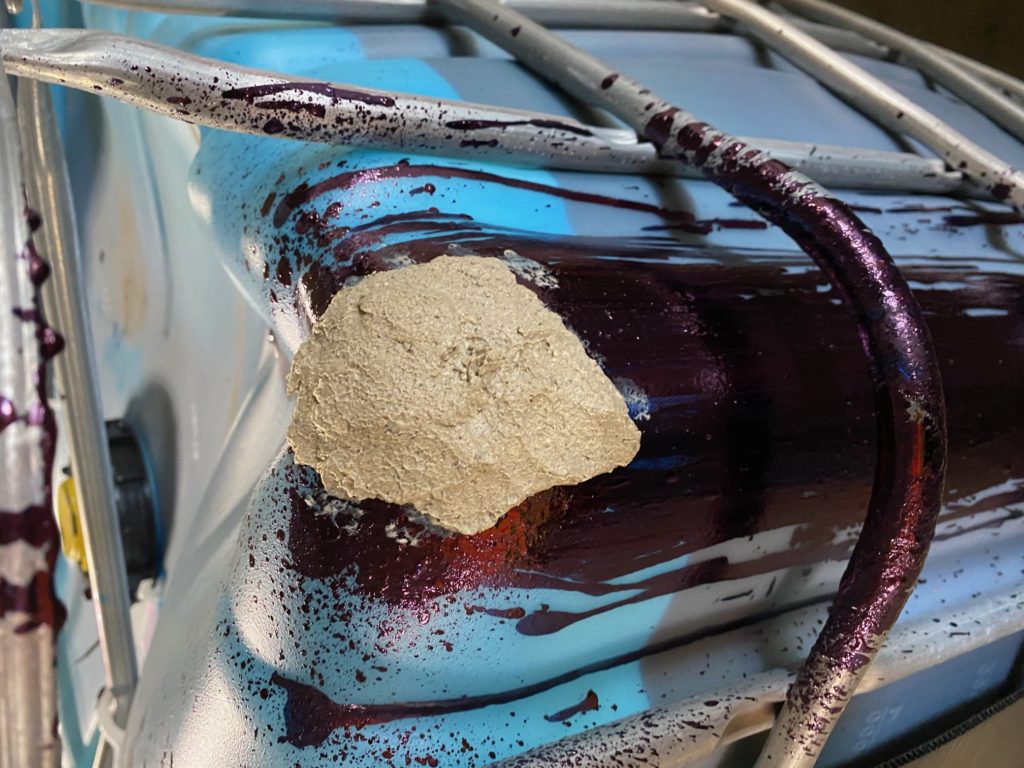 The HazChem crew pulled a new Mauser tote (330-gallon) off its Emergency Response Truck. The crew then used parts from HazChem's tote transfer kit to conduct a gravity-feed transfer.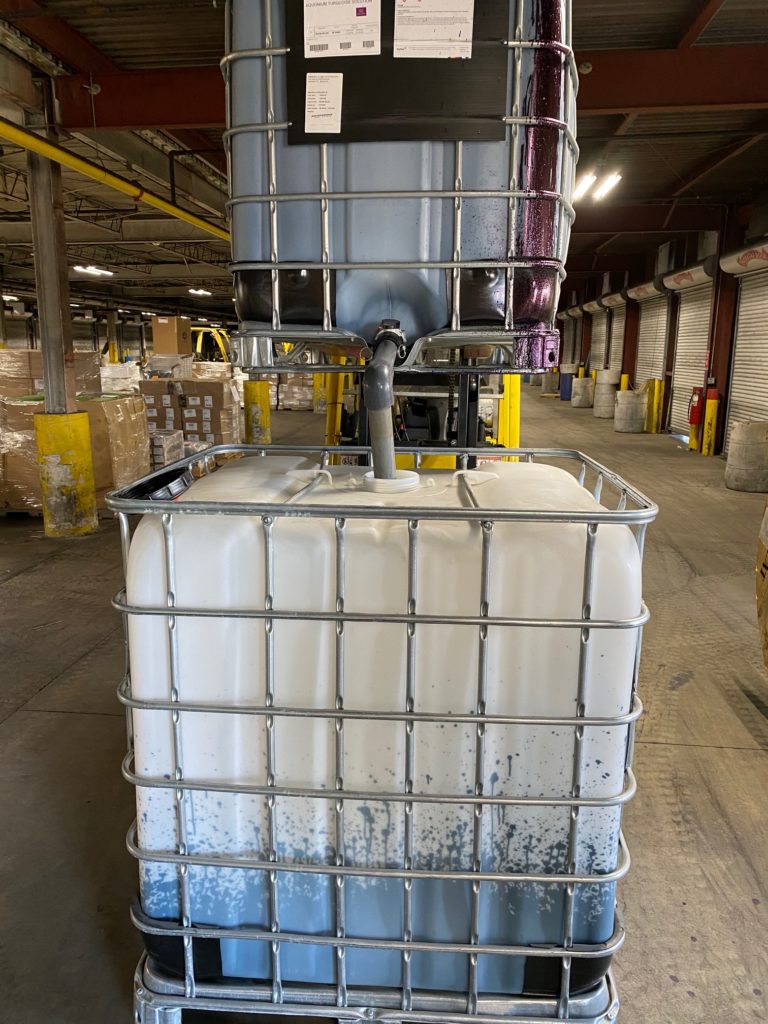 "The transfer went very smooth," said L.K., a five-year employee at HazChem who was recently promoted into a management position. "We put the proper labels on the new tote and wrapped up the damaged tote and took it back with us to our shop. The small amount of liquid which had spilled onto the dock floor came up easily when we used Simple Green."
The freight-transport company was pleased.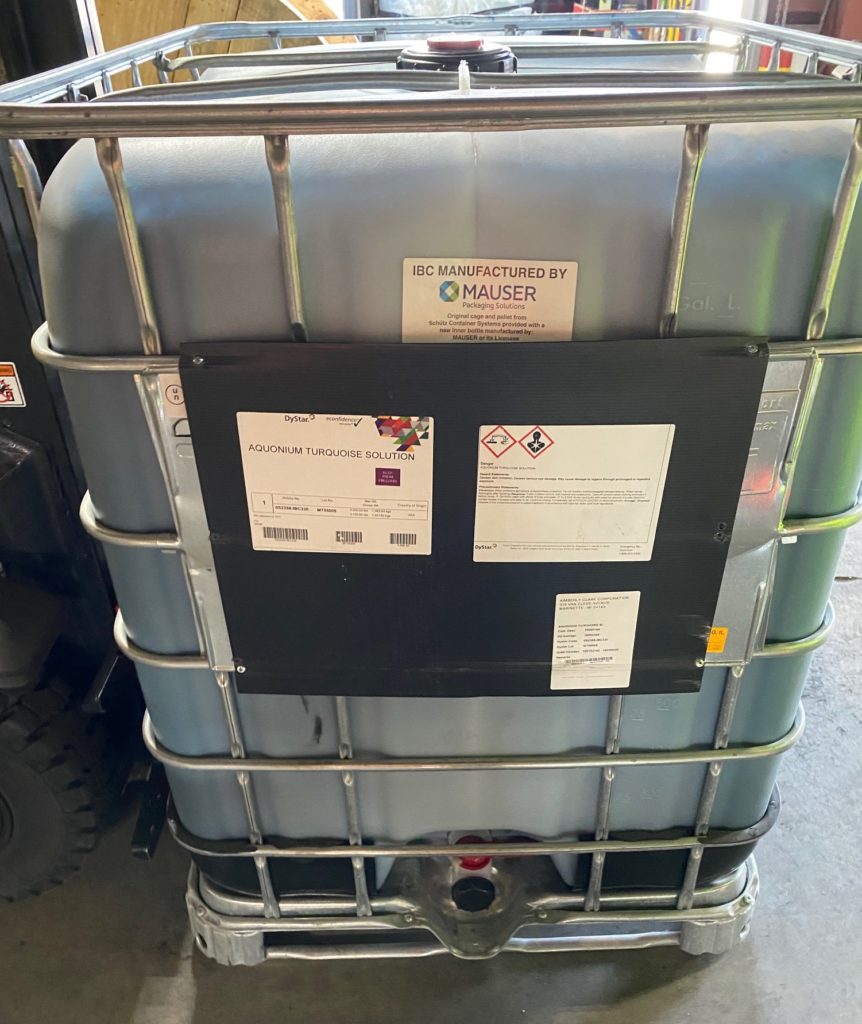 "We received a nice 'Thank You' call from them regarding how well our crew handled the spill," Shapiro said. "She said she appreciated that our crew got right down to business and allowed their operations people at the terminal to place that brand new tote on a truck — and send it out immediately."
*Aquonium Turquoise Liquid is a trademark owned by Dystar