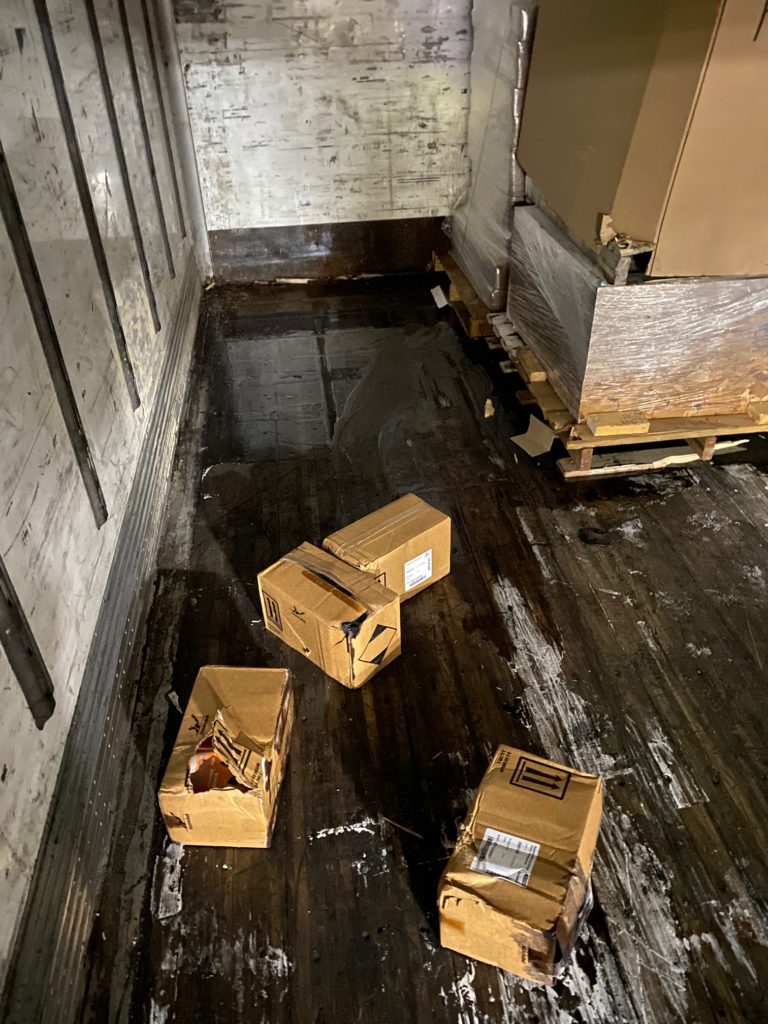 When paint spills, anywhere, it's usually a problem.
When paint spills inside a trailer of a moving truck it is always a problem.
And when paint spills inside a trailer of a moving truck belonging to a worldwide leader in freight transport, it is a huge problem.
On Oct. 19, 2021, at 5:30 a.m., a worldwide leader in freight transport called HazChem Environmental because paint had spilled inside one of its trailers which was parked at its main Chicagoland terminal.
"We have been handling paint disposal for over 30 years," explained Chris Johnson, co-owner of HazChem. "Paint disposal is an important part of what we do. But on this particular spill, our client told us they did not want to 'red flag' the trailer. They were swamped with business and needed the trailer back in service quickly."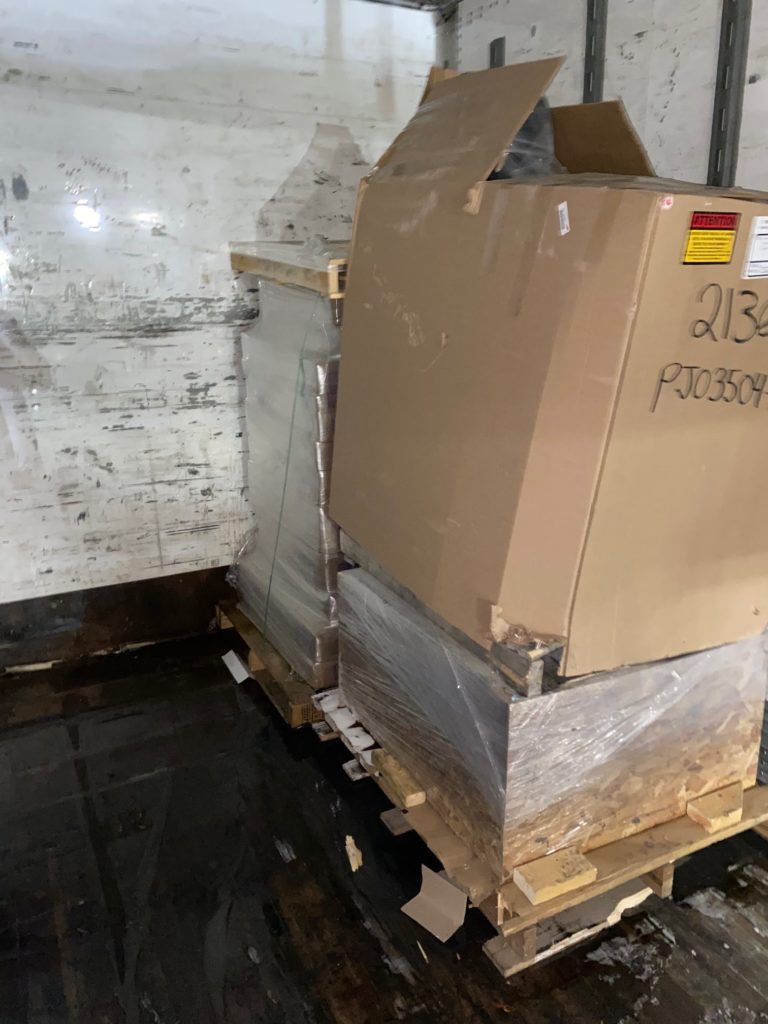 Simply put, 'red flagging' a trailer means it is out of service until an issue can be fixed.
From its base in Addison, IL, HazChem sent a three-man crew to the terminal to clean up the spill.
"We are used to handling paint disposal," said L.C., the crew manager on this particular spill and a seven-year employee at HazChem. "We were informed that our client urgently wanted the trailer back on the road soon as possible.
"Once I got to the terminal, I looked inside the trailer and saw 10 gallons of paint had spilled out. We've had much bigger spills than that. But 10 gallons is enough to cause a mess. While I was examining the site, the terminal operations manager approached me and asked, 'Any chance you can have this done in 25 minutes?'
"I told her that would be a challenge but we'd do the best we could."
The crew immediately laid down Poly Sheeting on the dock floor.
"I knew they wanted us to work fast," L.C. said. "But I also knew they would not want a second headache with a messy dock floor."
L.C. used a forklift to pull off each pallet of freight.
"As I pulled out each pallet, one member of the crew would wipe down the bottom of skid with Universal Pads," L.C. said. "This way the skids would be cleaner and they would not get stuck to the Poly Sheeting."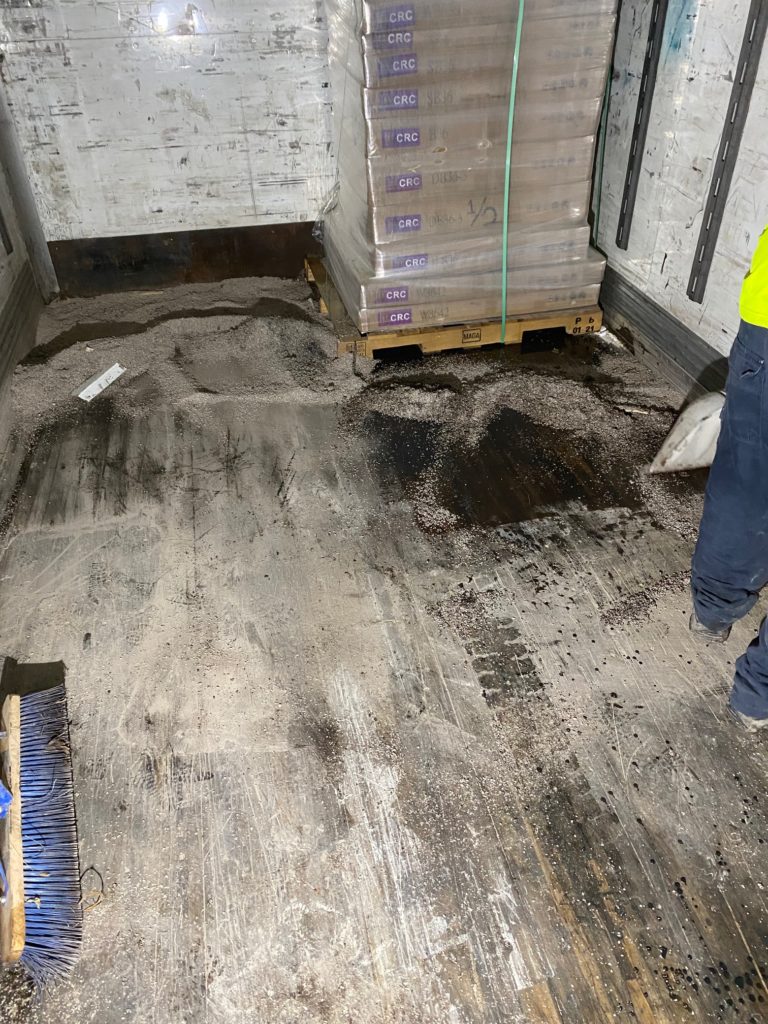 Oil dry was laid down inside the trailer. The crew used scrapers and brooms to work the oil dry into the spilled paint.
The worked-in oil dry was able to absorb and clean the paint on the trailer floor.
"If oil dry doesn't work, there are other methods and equipment we have that can lift the paint," L.C. said. "But, fortunately, given the time pressure we were under, the oil dry, along with a very determined crew, got the paint lifted fairly quickly."
The terminal's director of operations returned to the trailer 20 minutes after the HazChem crew had begun with the on-site cleanup.
All the freight had been removed, the bottom of the skids cleaned, and all the worked-in oil dry, used pads and spilled paint were contained in a 55-gallon Open-Top-Steel drum.  
"The trailer looked good but I asked her for three or four more minutes so we could make the nose of the trailer look perfect," L.O. said. "She has a good sense of humor: She stood right over the nose area, saw the trailer was completely dry and she said, 'This looks excellent. We don't need to eat linguini off the floor, we just need to get this trailer filled with freight and on its way. You guys did great. Thank you. This cleanup job is done.' "