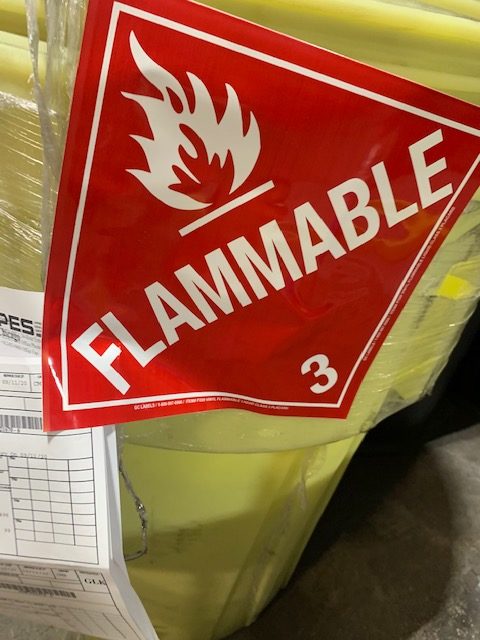 Resin is not something to be trifled with. It is highly flammable which of course means it can be a potential threat to property and the life of a human being.
On Saturday, Sept. 19, 2020, at 2:15 a.m., HazChem Environmental received an emergency phone call regarding spilled resin inside and on the back of a truck. This particular truck belonged to one of the leading freight transporters in the Midwest.
The truck was parked at a dock at the company port 33 miles south of HazChem's home base in Addison, IL.
Three employees of HazChem, each fully trained and certified Hazmat workers, immediately dispatched to the HazChem shop.
"We stay open 24 hours a day, every single day of the year, and a spill like this one is a reason that we choose to never close," said Alan Shapiro, Co-Owner of HazChem. "Weekends, weeknights — whenever we're needed — we'll answer the call."
The three-man HazChem crew arrived at the spill site at 3:57 a.m.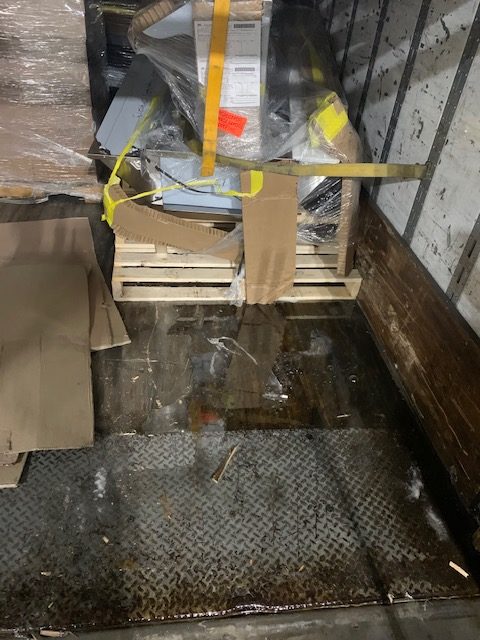 "A drum had been punctured and that had caused the resin to leak," explained F.Y., HazChem's designated crew manager for this spill. "Working in the middle of the night is never a problem for any of us —we're used to it."
With the punctured drum safely over-packed inside a 95-gallon drum, the HazChem crew laid down fresh oil dry and began scraping up the resin inside the truck.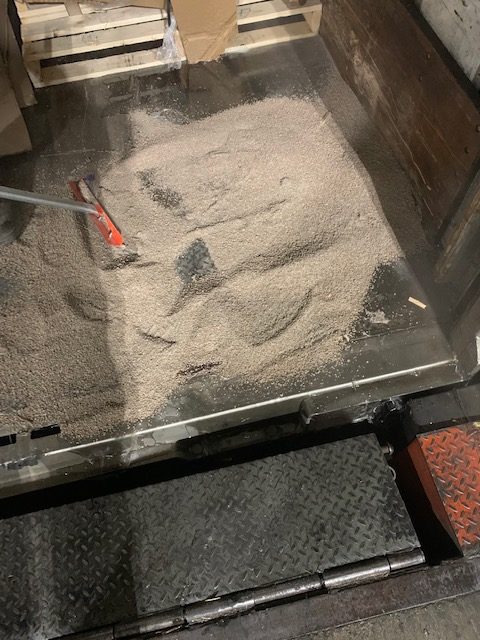 "All of our customers are important to us," said Chris Johnson, Co-Owner of HazChem. "But with our large freight-transporter clients, we know they value speed. Like us, this particular client stresses safety first. But while always keeping safety in mind, we want to finish the cleanup work as quickly as possible. I like that on this spill, our guys were safe, and they worked fast."
Once the inside of the trailer was cleaned up, F.Y. asked the site supervisor if the truck could be moved forward from the dock.
"We just needed a little bit of room to properly clean the rear of the trailer," F.Y. said. "The hand scrapers were working very well on the resin and we just kept at it. Some resin had reached the ground and we were able to clean that up, too."
The entire on-site cleanup work took just 58 minutes.
"The site supervisor said 'Excellent job, thank you very much,'" said F.Y. "And we always appreciate hearing that."
Once the crew arrived back at HazChem's shop, they cleaned the tools used and then went back to their respective homes.
"Getting an emergency call at 2:15 a.m. and having our crew done with the entire cleanup job done within a few hours pleases Chris Johnson and myself," Shapiro said. "Of course, most importantly, working safe and fast pleases our customers."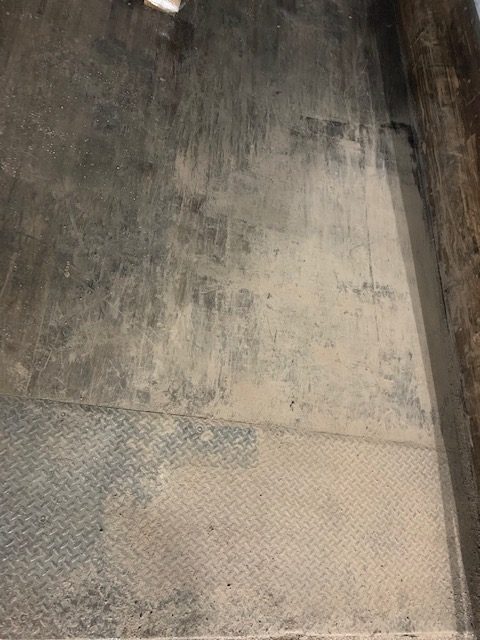 Visit this link for more information about resin and other fire hazards.