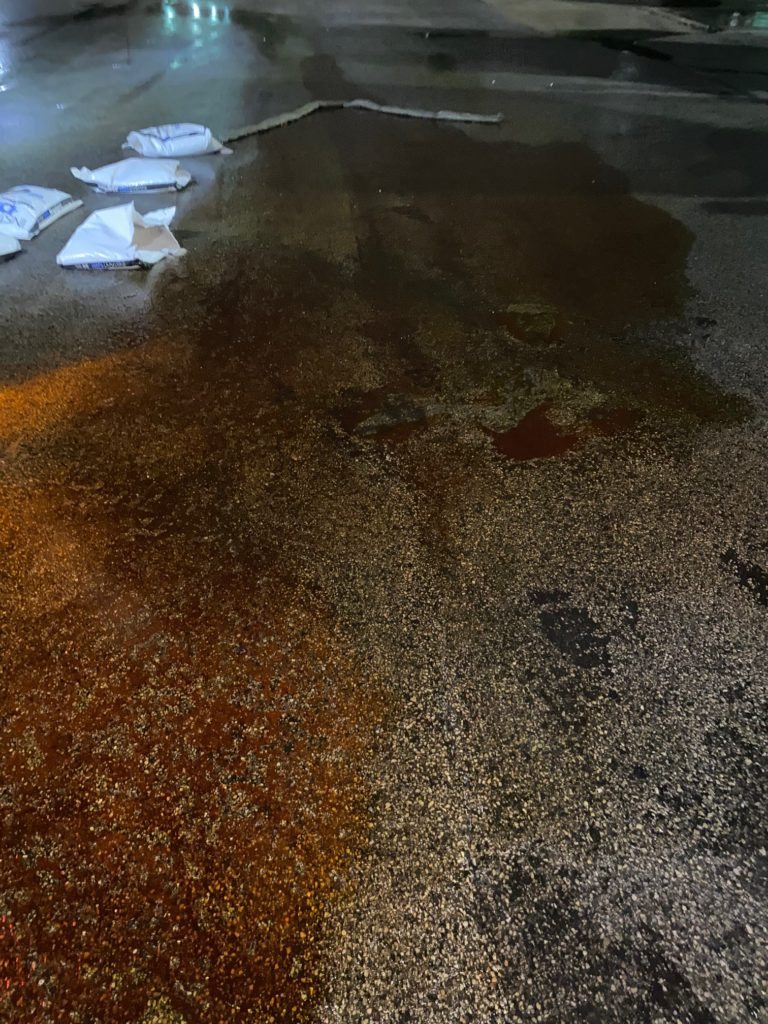 Twelve gallons of hydraulic oil had spilled out of a truck and onto the ground at a Chicagoland suburban port of a large transportation company. The date was September 8, 2020.
The time was 11:45 p.m., and HazChem Environmental was called to clean up the mess.
"We have a crew on call, every single night of the year," said Alan Shapiro, Co-Owner of HazChem. "And we have other employees that we know are available each night, too. The fact that we are always available, I think, is a big plus for us.
"This particular transportation company that we were working for on this spill is one of the largest freight transporters in the Midwest (annual revenues over $900 million) and they appreciate that time is money and they want things done fast. This company, like us, stresses safety first. But when a spill is in the middle of your place of business, and it's hydraulic oil on the ground, you want things cleaned up fast as possible."
By 12:37 a.m., after properly loading a HazChem Emergency Truck, a three-man crew was on its way to the spill site.
"This spill wasn't complicated," said L.K., the designated HazChem Crew Manager and a six-year employee. "We clean up spills like this all the time. But the challenge of this particular spill was to get the job done fast once we arrived. This company had a lot of trucks moving around the port on this night. Traffic was heavy. I knew their on-site supervisor was hoping we'd get things cleaned up quickly."
Immediately after arrival, the three-man crew laid down the necessary oil dry to help with absorption and cleaning. Then they worked in the oil dry with brooms and shovels.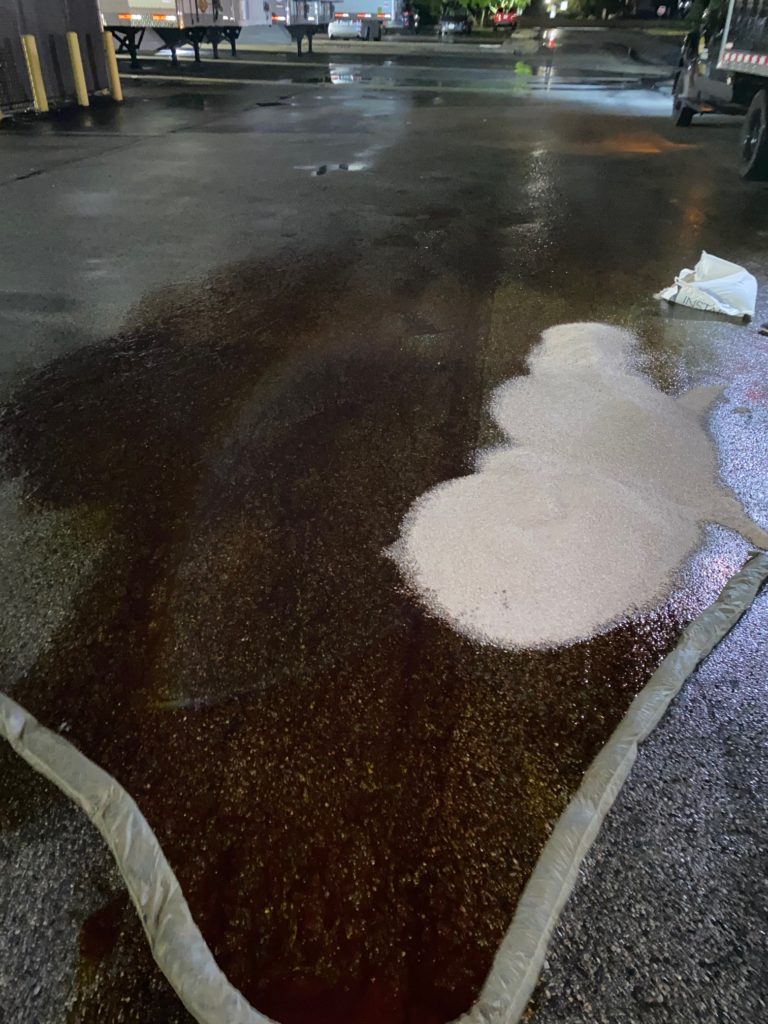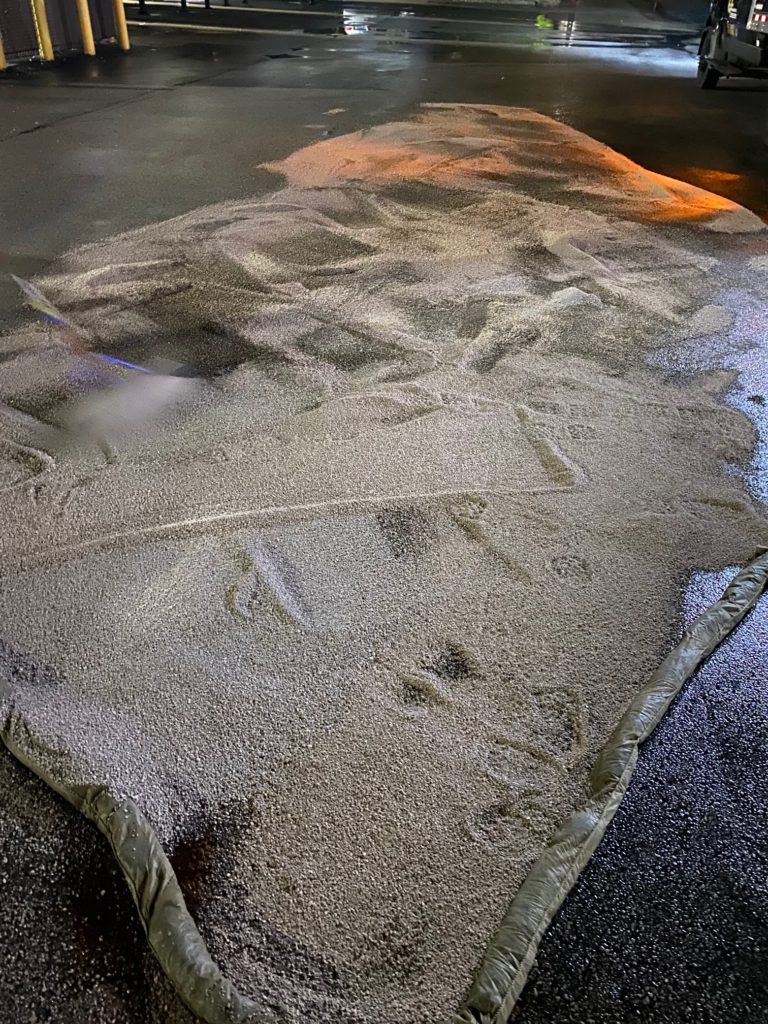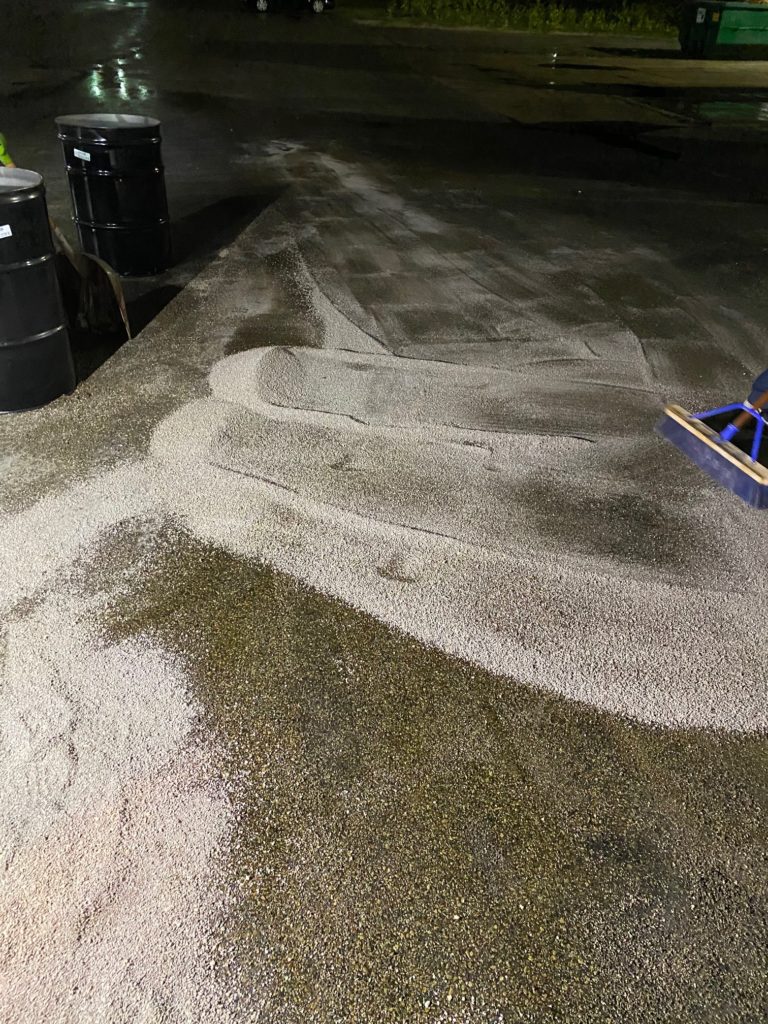 "Not one minute was wasted," said L.K. "All three of us just kept working and working and working, and within 40 minutes, the job was done."
The crew had put the waste (hydraulic oil, worked-in oil dry, pads, gloves) into 55-gallon Open-Top-Steel drums. And the crew brought the drums back to the HazChem shop for disposal.
Soon after, the crew was back at the HazChem shop, unloading the truck, and cleaning the equipment used.
The whole cleanup job, start to finish, was just two hours and 45 minutes.
"There was no need to complicate anything on this job," said Chris Johnson, Co-Owner of HazChem. "Get the job done safely, and get the job done as quick as possible — and that's exactly what this crew did on this spill."